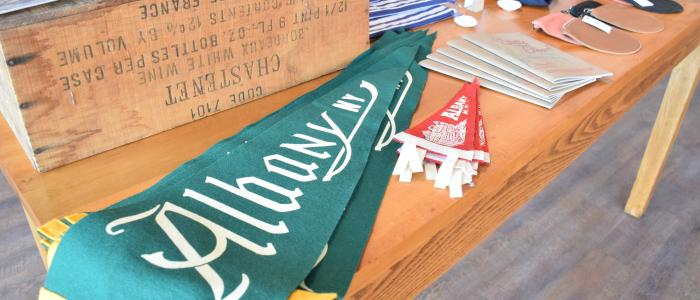 Albany has an abundance of makers, creators and innovators producing perfect gifts for everyone on your list this holiday season.  Keep reading for our Albany Holiday Gift Guide featuring sweet treats, candles, spirits, artisan goods and more! Plus, scroll to the bottom for two charming shops in downtown Albany with shelves stocked full of made-in-Albany and local products.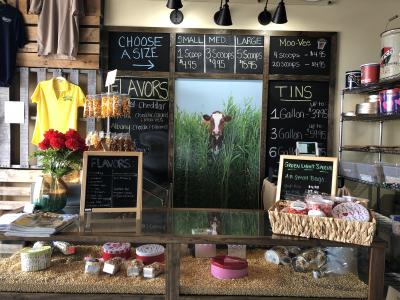 Visit What's Poppin, a locally-owned gourmet popcorn shop, for a unique holiday gift. Shop a variety of popcorn flavors such as cheddar hot, caramel, kettle, Albany Mix (cheddar and caramel mixed), and "moo-vee" theater butter. The shop also handcrafts a "flavor of the week" such as red velvet, orange creamsicle, salted caramel kettle, or pumpkin spice. Choose an assortment of popcorn flavors packaged in a keepsake tin for a one-of-a-kind gift. It is a great gift for the "hard to buy for" person in your life!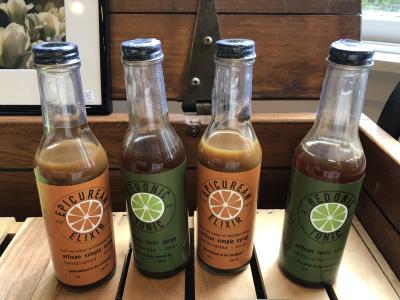 Hedonic Tonic
Hedonic Tonic is the perfect gift for cocktail enthusiasts. This locally-made, handcrafted tonic is billed as a "tangy, citrusy and vibrant concoction." Spruce up a Gin & Tonic with it, or mix with seltzer water for a refreshing drink. The tonic is multi-use, as it can also be used as a salad dressing or on top of ice cream. The recipe for the artisan tonic includes lemongrass that is locally grown at Nine Mile Farm in Delmar. Hedonic Tonic can be purchased at Fort Orange General Store and the Discover Albany Visitors Center Gift Shop.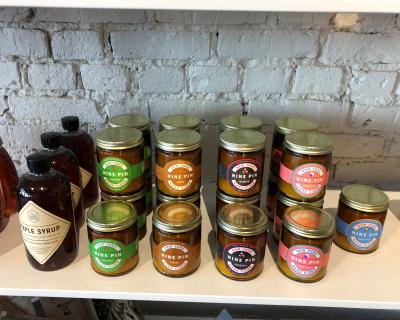 Collar City Candle, based out of Troy, collaborated with Nine Pin Cider to create the first ever NY cider candles! Each candle is made from all natural palm wax with scents range from ginger, to hunny pear, to vanilla chai, to blueberry, to peach tea, These candles are a fun gift for craft beverage connoisseurs or fans of all things cozy. Pick them up in Nine Pin's Tasting Room or at Fort Orange General Store.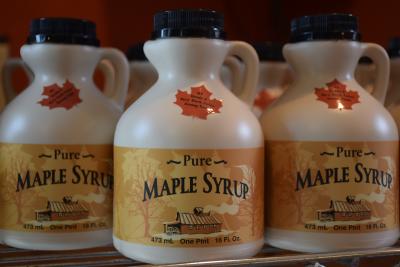 Maple Products
Maple products from Mountain Winds Farm and Riverside Maple Farms are the sweetest gifts this holiday season. Venture to Mountain Winds Farm in Berne to pick up maple candy, premium maple syrup, maple rice crispies and more treats handmade on the family-owned farm. Riverside Maple Farms is a short drive away in Schenectady and sells maple cotton candy, kettle corn, syrup, pancake mix, coffee, granulated sugar, and more! The family-owned farm makes shopping for gifts easier than ever with an assortment of assembled maple gift boxes. Perfect for those friends and family members with a sweet tooth!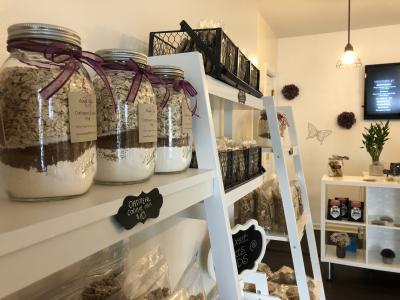 Sweet Eats offers handcrafted snacks created for those with food allergies, sensitivities and digestive issues. A jar of Oatmeal Cookie Mix, a bag of granola or a delicious cookie are thoughtful gifts for your gluten-free or dairy-free family members. Sweet Eats also sells gift cards, which can be a great option to encourage your friends and family to check out the cute shop for themselves!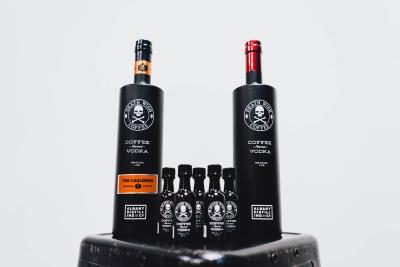 Gift a bottle of a handcrafted, small-batch spirit from Albany Distilling this holiday season. Coffee lovers will adore Death Wish Vodka, a unique caffeinated craft spirit. If you would rather give a gift with a tie to Albany, a bottle of Quackenbush Rum or Ironweed Whiskey will do the trick. Stop by the ADCo Bar & Bottle Shop or Broadway Plaza Liquor to pick up a bottle. Your thoughtful gift is guaranteed to liven up the holiday party! 
BONUS: Looking for a nice bottle of wine for a hostess gift? Check out Capital Wine on Lark Street for a fantastic wine selection.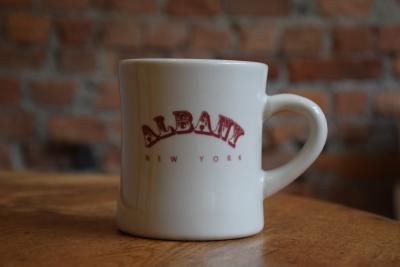 ​
The Discover Albany Visitors Center Gift Shop is full of unique items with a touch of Albany flair. Pick up an Albany-themed diner mug (see photo above) or one-of-a-kind handcraft mugs by local artist Mary LaFleur. Bring home a beaver tee (a nod to Albany's former name of Beverwyck aka "beaver district") designed and handmade in the Hudson Valley by Doonyaya. The gift shop also sells postcards, books about New York's Capital City, ornaments, reusable straw sets, magnets and more.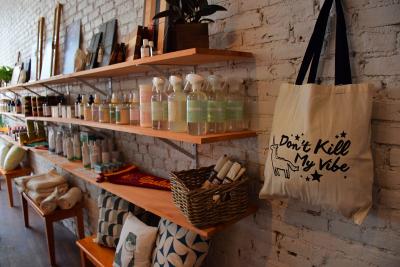 Downtown Albany's Fort Orange General Store is full of charming gifts, Albany-themed trinkets and curated, handcrafted goods. The neighborhood shop boasts an impressive array of Albany items such as postcards, posters, t-shirts, pennants, tote bags, coloring books and more. Peruse the shelves for other gifts as well such as stationery, pillows, candles, jewelry, cocktail kits and more. Plus, the Fort Orange Holiday Market returns to The Arcade Building this December, so keep an eye out for dates and vendor announcements.