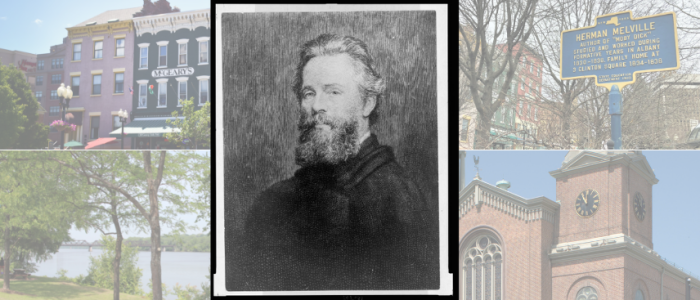 Herman Melville, famed author of Moby Dick, grew up in the Albany area during the 1830s. He was born in New York City in 1819, but his family moved to Upstate New York during his youth. Unfortunately, Melville's father died when he was 12, so it is assumed that his time in Albany was not a happy one. He briefly attended the Albany Academies, but had to quit after his family fell into financial despair after his father's death. Keep reading to discover local sites in Albany with ties to this great American novelist!
Albany sites featured in the itinerary:
Hudson River
:"White Whale Wednesdays" Book Club
Click below to start planning your Herman Melville-inspired visit to Albany.