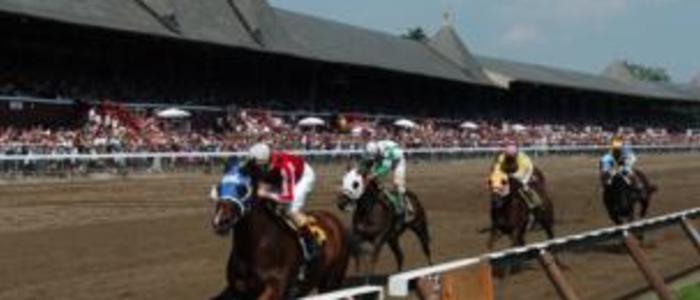 There's so many ways to explore the Capital Saratoga Region! 
Culinary/Agritourism
The Capital-Saratoga Region of New York State encompasses a rich and thriving agricultural community, from artisanal cheese makers to sustainably raised and produced poultry, meats and produce. Visit farmers, makers and more to get a delicious sense of what this region has to offer! There's so many ways to eat like a local!
Tour Nine Pin Cider Works in Albany, the first farm cidery in New York State. Explore the facility with the cidermaker and enjoy the products. 
Visit the year-round Troy Waterfront Farmers Market in Troy, and be introduced to 81 different farms and vendors. 
Graze local farms in Washington County, including Argyle Cheese Farm and Battenkill Valley Creamery. Spend your afternoon touring and sampling at the bucolic dairy farms that dot the lush green countryside. 
History
The Capital-Saratoga Region is home to 400 years of history. This area has been at the center of America's story since its founding in 1609, and every major movement had a moment here. Visit historic homes, battlefields, museums and more. Watch history unfold across this landscape.
Visit the Slate Valley Museum in Granville, a celebration of the history and culture of the quarrying community established in New York. Discover the people that worked there and helped build America. 
The Revolutionary War raged across this landscape. Visit the Saratoga National Historic Park in Saratoga Springs, where the British were defeated in 1777. 
Stop by the Rensselaer County Historical Society in Troy to learn more about how this city found itself at the center of the Industrial Revolution. Hidden history tours also available.  
Outdoor Adventures
The Capital-Saratoga Region is a dream for outdoor enthusiasts. Hike, bike, paddle, climb, and encounter wildlife in this rich natural environment. Explore where the mighty Mohawk meets the Hudson, and experience the peace that only nature can bring.
Climb aboard Dutch Apple Cruises for a scenic cruise of the historic Hudson River. See the river as Henry Hudson did, snap photos of the eagles that make the waterfront home.
Hike, bike, or swim at Grafton Lakes State Park in Grafton. Climb the Dickinson Hill Fire Tower for great views of Massachusetts' Berkshire Mountains or visit the nearby monolithic Peace Pagoda. 
Paddle the Battenkill River in Washington County, and see a riverscape full of deer, herons, eagles, and osprey. 
For more information about the Capital-Saratoga Region, please look at our handy itinerary builder.