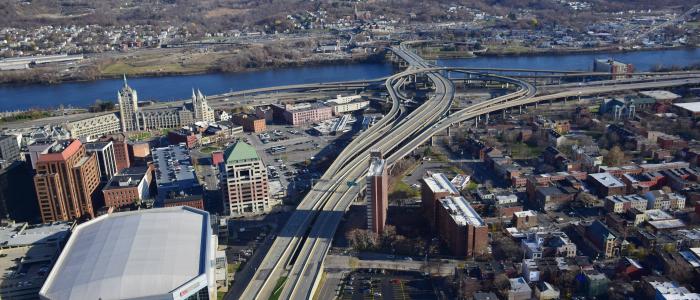 Searching for a binge-worthy TV show or a blockbuster movie to watch? Film Albany, a division of Discover Albany, has coordinated with HBO, Marvel, Columbia Pictures, and indie filmmakers for several television and movie shoots in the Capital Region. Albany's city streets and landmark buildings have served as stand-ins for Washington D.C. and New York City in multiple productions. Pop some local popcorn (What's Poppin has bags available online), sip on a local craft beverage (some breweries are delivering) and click play on a movie or TV show filmed in Albany!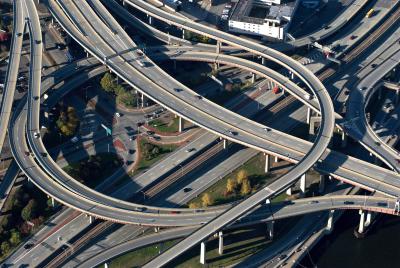 SALT
Albany is Washington D.C.'s stunt double during a major action sequence in the Columbia Pictures film SALT. The 2010 movie starring Angelina Jolie filmed an action-packed car chase scene shot on I-787 highway ramps. Albany's skyline takes center stage during the action scene, so watch to see how many Albany landmarks and buildings you can spy! 
Available for streaming on IMDb TV as of March 2020. Clip featuring Albany is available at this YouTube link thanks to Fandango Movieclips.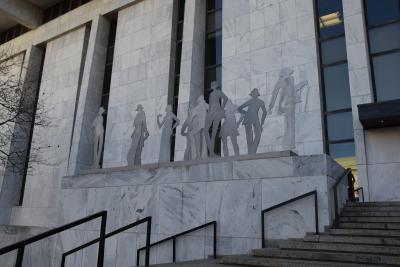 Succession
HBO series Succession filmed in Albany last July. Binge-watchers will have to wait until Season 2, Episode 9 to spot Albany landmarks dubbing as spots around DC. Several prominent scenes are filmed in and around the Legislative Office Building in the Empire State Plaza. Viewers can also spy the exterior of Albany City Hall, the New York State Museum and a playground at the Empire State Plaza in the episode. 
Bonus: Succession also filmed at The Great Escape in Queensbury! The amusement park's iconic white bridge and rollercoasters are featured in Season 2, Episodes 2 and 4. 
Available for streaming on HBO as of March 2020.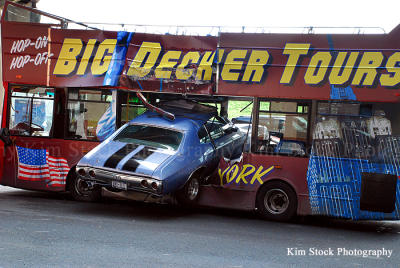 The Other Guys
Columbia Pictures action comedy flick The Other Guys filmed action and chase scenes in downtown Albany. Car chases, simulated gunfire, car crashes and even helicopter aerobatics were filmed in downtown. The buddy-cop film starred celebrities such as Will Ferrell, Mark Wahlberg, and Eva Mendes, but the actors did not actually film scenes on location in Albany. 
Available for streaming on Netflix as of March 2020.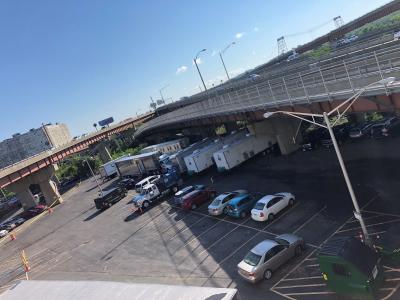 Marvel's The Punisher
Marvel fans can spy Albany's streets and skyline in The Punisher, a Netflix Original television show. During Season 2, Episode 12 watch an ambulance zoom through the Albany streets while being chased by a NYPD vehicle. The chase continues onto the I-787 ramps where many Albany buildings such as the NYS Capitol and Empire State Plaza can be spotted. As part of the filming, the ambulance was actually dropped from the Clinton Avenue ramp using a crane! 
Available for streaming on Netflix as of March 2020. Clip of Albany is available at this YouTube link via ClipMania01.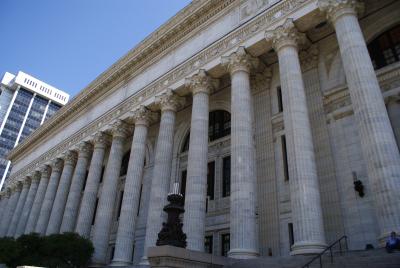 Muhammad Ali's Greatest Fight
HBO biopic Muhammad Ali's Greatest Fight had downtown Albany pose as Washington D.C. Viewers cannot miss the New York State Education Building mimicking the steps leading up to the US Supreme Court in a scene. The Court of Appeals and the downtown Albany Greyhound bus terminal also make appearances in the knockout film!
Available for streaming on HBO as of March 2020.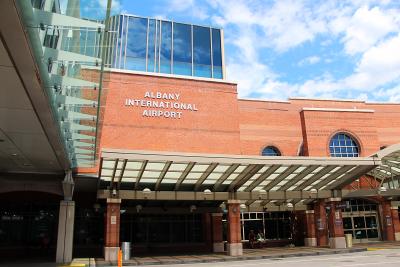 Then Came You
Then Came You, starring Maisie Williams, Asa Butterfield and Nina Dobrev, was filmed entirely in the Hudson Valley.  The movie was mainly shot in Kingston's Stockade District, but some of the cast and crew also filmed multiple scenes at the Albany International Airport. Local jetsetters travelling through the Albany International Airport spotted Maisie Williams filming scenes in the airport's food court, on the tarmac and more - see if you can recognize the sites in the movie!  
Available for streaming on Netflix as of March 2020.