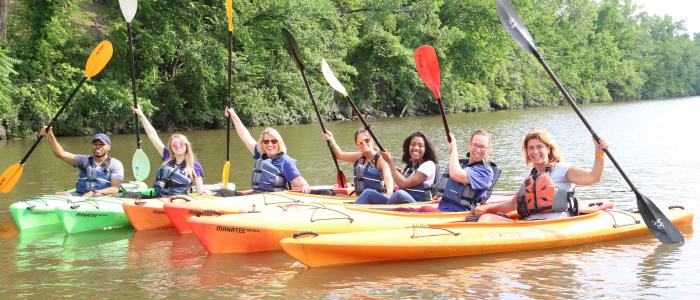 Explore, shop and dine at a woman-owned business in Albany! March celebrates Women's History Month and International Women's Day, so continue the celebration by checking out one of Albany's many women-owned businesses. Keep scrolling for the details on just a few of the woman-owned businesses in Albany County. 

Allie B's Cozy Kitchen is a hidden gem dishing up southern-style comfort food. Chef-owner Kizzy Williams-Francisco named the restaurant after her mother and serves up family recipes that have been passed down through the generations. Savor fried chicken, collard greens, candied yams, fried fish and other soul food while chatting with Kizzy and her friendly staff.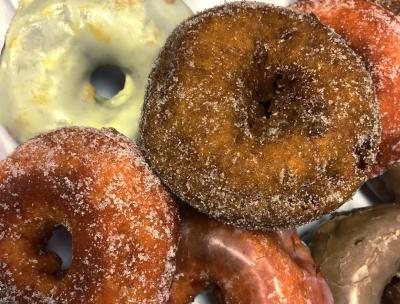 Cider Belly Doughnuts
Jennifer Novak started Cider Belly Doughnuts in 2014 with her brother Andy Novak. The doughnut shop on North Pearl Street instantly became an Albany favorite. Apple cider-based doughnuts are freshly baked each morning and tend to fly off the shelves. The sweet treats are so popular that the shop has expanded into the wedding industry and catered more than 400 weddings in 2019. Cider Belly Doughnut is expanding with a second shop in Colonie set to open this spring.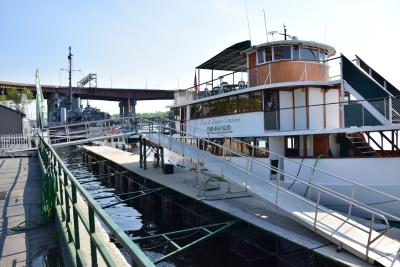 Melissa Hagan Renna and her husband Anthony Renna have owned Dutch Apple Cruises since 2014. The family-run operation offers historic sightseeing cruises of the Hudson River aboard the Dutch Apple. The couple has also expanded operations and offers tours by land with a Dutch Apple guide leading a bus tour of the city of Albany. Discover Albany recently recognized Melissa and Anthony as leaders in the local hospitality industry with the Professor Anthony J. Strianese Hospitality Excellence Award.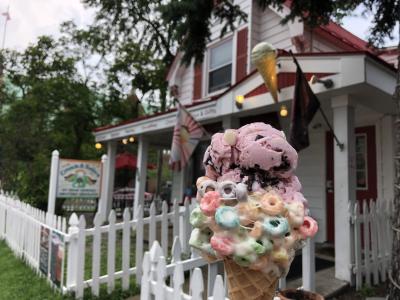 Emack & Bolio's is a staple in the Delaware Avenue neighborhood. Owned by Amy Riddell, the ice cream parlor offers a variety of sweet treats ranging from ice cream cakes, to an "Albany Egg Cream," to hand-dipped chocolates, to a classic ice cream sundae. The shop also has a rainbow-colored ice cream truck that is often spotted at festivals, special events and weddings in the Capital Region!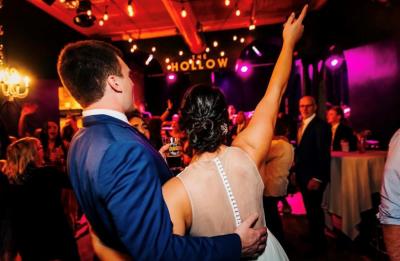 Dora Philip is a co-owner of The Hollow Bar + Kitchen in downtown Albany. The restaurant opened in 2013 and has established a reputation as an outstanding restaurant and an awarded live music venue. Dora books all of the venue's private event business, collaborates with the chef on menu development and directs the Hollow's craft beer and wine program. She is an avid yogi, which inspired her to help create YogaPalooza. The event is the largest mass yoga event in the Capital Region and kicks off the annual Pearlpalooza music festival every September.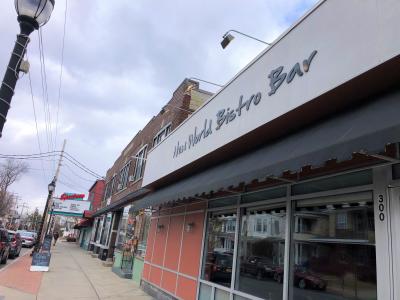 New World Bistro Bar
Annette Nanes and her husband Scott Meyer opened New World Bistro Bar in 2009 and are celebrating the restaurant's 11th anniversary this month. The couple worked to completely renovate a former plumbing store into the cozy gastro pub on Delaware Avenue. They designed the interior to incorporate features of the original building such as exposed brick, black pipe and plaster. Dine on globally-inspired dishes made with locally-sourced ingredients at this must-visit restaurant!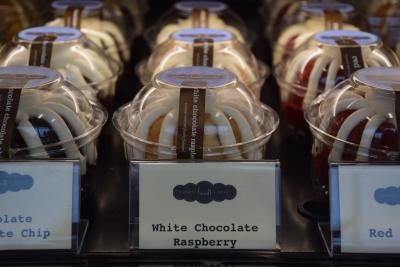 In 2017, Melissa Gleason opened the first Nothing Bundt Cakes in New York. Melissa grew up in Colonie and graduated from Colonie Central High, so she decided to open Nothing Bundt Cakes in her hometown on Wolf Road. The charming shop and bakery specializes in luscious bundt cakes ranging in flavors from red velvet, to confetti, to white chocolate raspberry.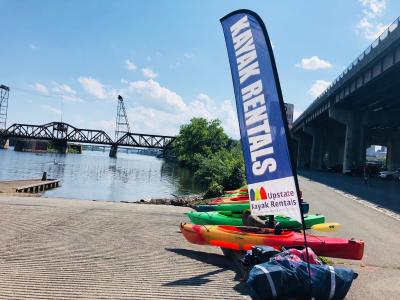 Donna Larkin founded Upstate Kayak Rentals in 2012. The company has grown to boast walk-up locations in Schenectady, Waterford and New Baltimore and five self-serve kayak rental hubs in the Capital Region. At the the self-serve Kayak Rental Hub at the Corning Preserve Boat Launch or Henry Hudson Park in Bethlehem, riverfront explorers can conveniently book and unlock a kayak with their cell phone. Rent a pair of kayaks, life jackets and accompanying equipment for $50 for three hours. Paddles up!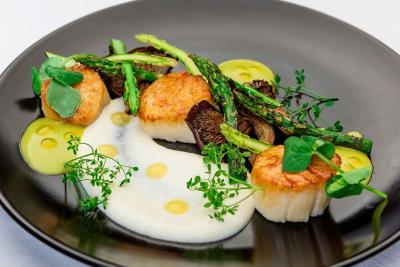 Donna Purnomo is co-owner of Yono's and dp An American Brasserie in downtown Albany. Yono's is the longest tenured Four Star restaurant in the region and has been praised as one of the top 100 restaurants in the country by users of OpenTable. Donna runs the renowned restaurants alongside her husband Chef Yono Purnomo and son Dominick Purnomo.  The entire family were also founding directors of the popular Albany Chefs' Food & Wine Festival. 
Check out our 5 Woman-Owned Businesses in Albany blog post featuring Lark Street Yoga, Nicole's Restaurant, Albany Art Room, Sweet Eats and Historic Downtown Albany Food Tour.