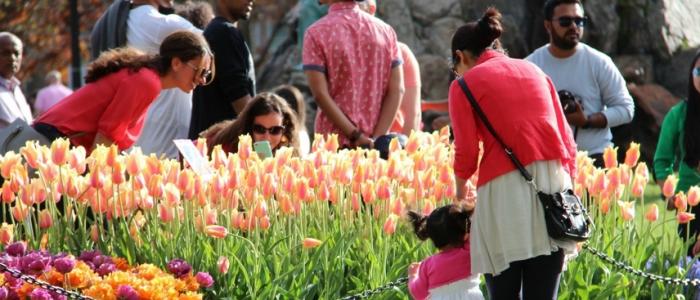 Enjoy the beauty of Spring at Albany's signature celebration, the 70th Annual Albany Tulip Festival on Saturday, May 12 and Sunday, May 13. Tulip Fest is the event of the season, showcasing Albany's rich Dutch heritage and the city's vibrant culture. Check out our list of 2018 Tulip Festival events, and few special exhibits on Dutch heritage, that are not to be missed!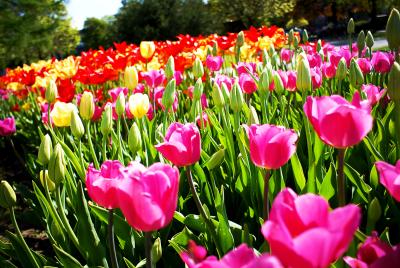 Tulip Tours
Dates & Times: Monday, May 7 - Thursday, May 10, 2:00 PM & 5:00 PM; Friday, May 11, 10:00 AM, 1:00 PM & 5:30 PM
Location: Washington Park
Price: Free
Tip-toe through the tulips with Albany City Gardner Jessica Morgan and learn about the 150 varieties of blooms planted in Washington Park. The tours are offered during the week leading up to Tulip Festival, so it's a great opportunity to explore the vivid tulip beds prior to the weekend crowds. Plus, you'll learn some unique facts about Albany's favorite flower that you can dazzle your friends and family with during the weekend's events. The Tulip Tours are free, but reservations are required so call 518-434-2032 to reserve your spot.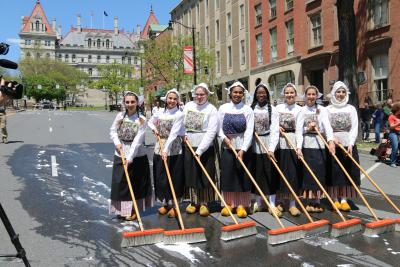 Tulip Court & Scrubbing of Streets
Date: Friday, May 11
Time: 12:00 PM
Location: State and Lodge Streets
Tulip Festival is rooted in Albany's Dutch heritage, so the weekend festivities are launched with a touch of tradition. The City of Albany recreates a traditional Dutch ceremony of scrubbing the streets before a big celebration. This annual event has kicked off Tulip Fest weekend for the last 70 years! The street scrubbing will occur on Friday, May 11 featuring Mayor Kathy Sheehan's Tulip Festival opening proclamation and a procession from City Hall.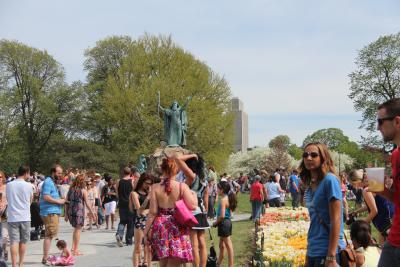 Dates: Saturday, May 12 and Sunday, May 13
Time: 11:00 AM to 6:00 PM
Location: Washington Park
Of course, stop and smell the tulips during the big celebration: the 70th Annual Albany Tulip Festival. The two-day festival features live music from local and national musicians, over 100 artisans selling crafts, a fine arts show, the KidZone family fun destination and delicious food vendors. Don't miss Park Playhouse offering exciting sneak previews of their 2018 musical productions on both Saturday and Sunday. Plus, the vivid Washington Park tulip beds create the perfect backdrop for social media posts and long-lasting memories. For the full line up of Tulip Festival events on Saturday and Sunday, click here.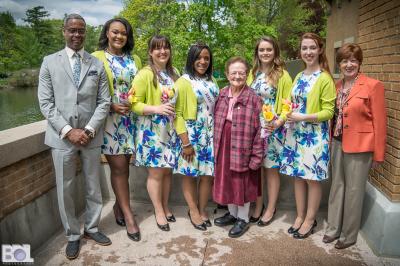 Tulip Queen Coronation
Date: Saturday, May 12
Time: 12:00 PM
Location: Washington Park Lakehouse Stage
Witness the crowning of the 70th Annual Albany Tulip Queen by Mayor Kathy Sheehan & B95.5's Chad O'Hara at the Tulip Queen Coronation on Saturday, May 12. The Tulip Queen serves as Albany's Ambassador for one full year of reign. She works as a team with her four Court members on local literacy programs and community service projects in Albany. The crowning occurs at the Washington Park Lakehouse Stage and it is a great way to soak up the spirit of Albany.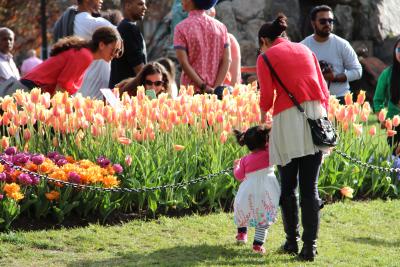 20th Annual Mother of the Year Award
Date: Sunday, May 13
Time: 12:00 PM
Location: Washington Park Lakehouse Stage
Celebrate Mother's Day this year by joining Mayor Kathy Sheehan and B95.5's Joe Condon as they recognize some of the Capital Region's most magnificent moms on Sunday, May 13. Capital Region mothers who have proven a commitment to their family and their community are nominated for the Annual Mother of the Year award by their friends and family. Five finalists will be recognized at Tulip Festival, before one is crowned as Mother of the Year.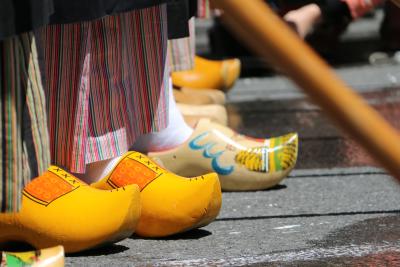 An Opening Reception for the Albany-Nijmegen Sister City Exhibit, "American Friendship From Across the Ocean"
Date: Wednesday, May 9
Time: 6:00 PM to 7:30 PM
Location: City Hall Rotunda
Learn about Albany's Sister City Nijmegen and celebrate the historic relationship between the two cities at the opening reception for the "American Friendship From Across the Ocean" exhibit at the Albany City Hall Rotunda. To help rebuild Nijmegen following liberation of the Netherlands in World War II, Albany citizens shipped food, clothing, medical supplies, and building materials across the ocean. The exhibit is a tribute to the historic bonds between the two cities that ultimately led to the birth of the Albany Tulip Festival 70 years ago.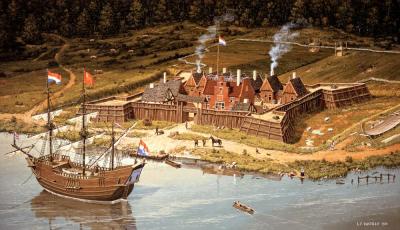 Fort Orange, 1635, L. F. Tantillo
Dates: May 5, 2018 - January 1, 2020
Time: 9:30 AM to 5:00 PM
Location: New York State Museum
Take a deeper dive into Albany's Dutch history, at the "a small fort, which our people call Fort Orange" exhibit at the New York State Museum. This special exhibit examines the discover of Fort Orange (present-day Albany) and lasting impact of events occurring there 400 years ago that shaped the character and culture of our region. Explore artifacts, historical and archaeological research, and film footage from the excavation of the Fort Orange site in the exhibit.