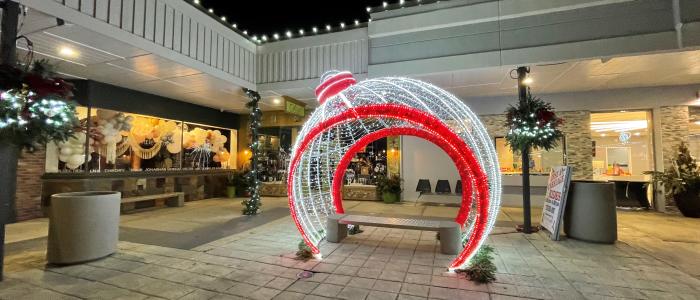 'Tis the season to be jolly! Whether you are a visitor or a local, this season is a festive time of year to discover Albany. Scroll on for merry ways to celebrate the season including historic holiday celebrations, tree lightings and festive strolls. Happy Holidays!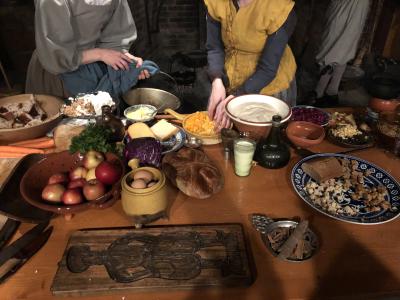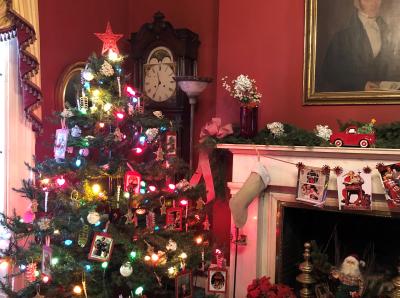 Historic Holiday Celebrations
St. Nicholas Day Celebration
Saturday, December 3
11:00 AM to 3:00 PM
Have you heard of St. Nicholas Day? Step back in time at Crailo State Historic Site to celebrate the medieval saint's day brought to the Hudson River Valley by the Dutch colonists. The entire museum will be open for the festive holiday event! Make sure to head down to Crailo's cellar kitchen to watch interpreters prepare traditional 17th and 18th century seasonal treats with the open hearth fireplace. Kids can meet with Sinterklass (the Dutch St. Nicholas) and enjoy a craft. Plus there will be live music, mulled cider and refreshments. Before heading out, browse Crailo's Marketplace Museum Shop stocked with books about local history, reproduction colonial items, fun toys and more. 
Multiple dates in December
Ten Broeck Mansion is dressed in holiday style with sparkling lights, illuminated trees and bright garlands! Sign up for a Holiday House Tour to admire the historic mansion's halls and parlors trimmed with festive decorations. 30-minute walk-through tours are offered on Saturdays and Sundays and special 50-minute tours (exploring all 3 levels!) are on Fridays. On Saturday, December 3 listen to caroling by the Helderberg Madrigal Singers on the porch. Bring your little ones on Saturday, December 17 to meet Sinterklaas, enjoy a Children's Tea Party and make a tea treasure box. Ten Broeck also is offering a virtual Holiday Fiber Art talk with Dr. Krysta Dennis of Siena College on December 14 and a virtual Songs of Christmas Past talk with Julie Johnson of the DAR Museum on December 21. Advance registration for all holiday events and activities is required. 
Twelfth Night Celebrations
Saturday, January 7
4:00 PM to 7:00 PM
The holiday merriment continues until January at Schuyler Mansion State Historic Site and Crailo State Historic Site. Salutations of the Season at Schuyler Mansion highlights the holiday season as it may have been celebrated by the Schuyler family in the 18th century. Enjoy festive old fashioned holiday fare, marvel at the decked out mansion rooms, listen to live music, enjoy period re-enactors and warm up next to a bonfire. After you have had your fill of wassail, head across the river to Crailo State Historic Site for more festive fun including Yuletide decorations, hearthside cooking, live music, re-enactors and other festive 17th century traditions. These celebrations are a great way to wrap up your holiday season!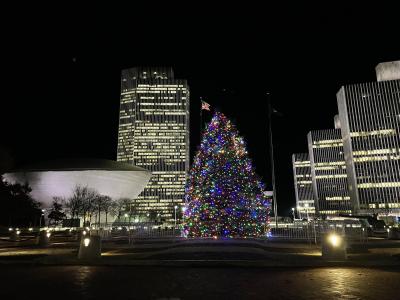 Tree Lightings
City of Albany Tree Lighting Ceremony
December 3
5:00 PM to 7:00 PM
Albany is all spruced up for the holiday season! Academy Park, located across the street from City Hall, will be aglow with a glittering holiday tree and festive inflatables. Enjoy a holly and jolly tree lighting ceremony with performances by Albany High School's Albanettes and Troubadours. Warm up with hot drinks and free doughnuts from Cider Belly Doughnuts. There will even be crafts for you and your family to enjoy at home. 
New York State Holiday Tree Lighting
December 4
12:00 PM to 8:00 PM
Enjoy a quintessential day of holiday cheer in Albany! New York State's Holiday Tree Lighting, presented by Highmark Blue Shield of Northeastern New York, is at the Empire State Plaza from 12:00 PM to 8:00 PM. The festivities include ice skating demos by the Hudson Mohawk Figure Skating Club, a rock-and-skate, performances by Tuba Christmas and ice carvings by The Ice Farm. Cornerstone at the Plaza will have a warming area, holiday concessions and photo opportunities with Santa Claus. Once night falls, enjoy the magic of the season with the official ceremony, tree lighting and a spectacular fireworks display. Don't forget to pop into the Great Train Extravaganza at the Empire State Plaza Convention Center from 10:00 AM to 4:00 PM.
Bonus: City of Cohoes Holiday Tree and City of Watervliet Holiday Tree
Beyond the City of Albany limits, several dazzling holiday trees are making Albany County merry and bright! Visit Silliman Park to marvel at a glittering holiday tree in the City of Cohoes already lit for the season. Venture to Veteran's Memorial Park in Watervliet to view the city's shimmering holiday tree all season long.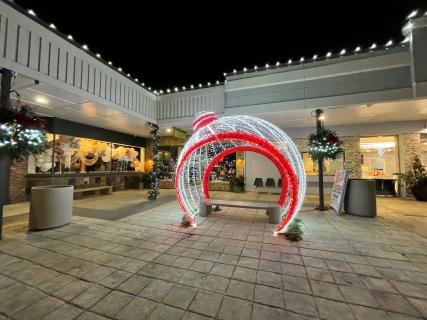 Festive Strolls
Downtown Albany Hot Chocolate Stroll
December 3
12:00 PM to 4:00 PM
Experience the hustle and bustle of the season during the third Downtown Albany Hot Chocolate Stroll. Presented by the Downtown Albany BID, purchase a ticket to receive a passport to sip and savor gourmet beverages from participating locations such as the Hilton Albany, Stacks Espresso Bar, The Excelsior Pub, The Kenmore Ballroom, The Olde English Pub and more. Purchase tickets online in advance (each ticket purchase will also include an exclusive Downtown Albany x Upstate of Mind hot chocolate mug designed by CompasLife!)
Sunday Strolls at Stuyvesant Plaza
Sundays through December 18
1:00 PM to 4:00 PM
Celebrate the most wonderful time of the year with Sunday Strolls at Stuyvesant Plaza. The shopping plaza in Guilderland is brimming with "Main Street" holiday charm. Make a dent in your holiday shopping list while also taking advantage of the festive activities. Shoppers can travel from one end of the plaza to the other on a complimentary horse-drawn carriage. Enjoy live music ringing throughout the shopping plaza and pose for photos with Santa Claus.