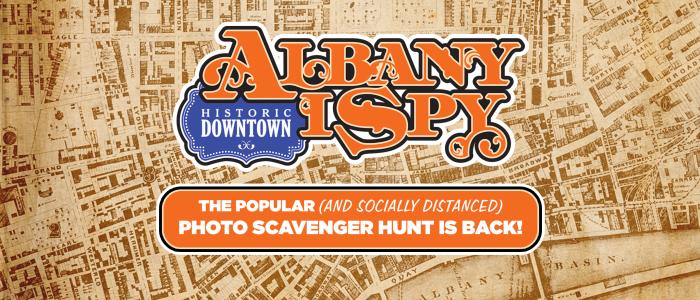 Did you want to play but missed out on the 5th not-quite-annual Albany I Spy - with a Social Distance Spin? Then you are in for a treat! We are sharing the clue sheets and riddles so you can complete the architectural scavenger hunt on your own! Keep scrolling to find the clue sheets featuring images of obscure architectural details and riddles to help guide you. Happy hunting!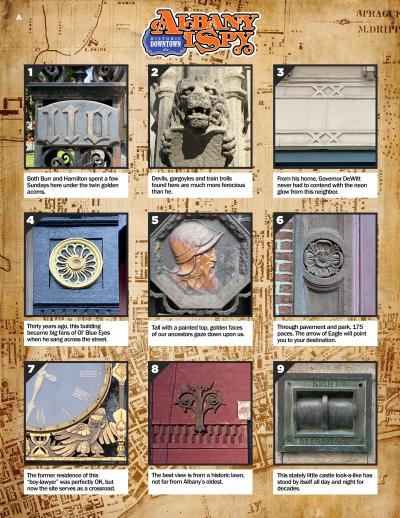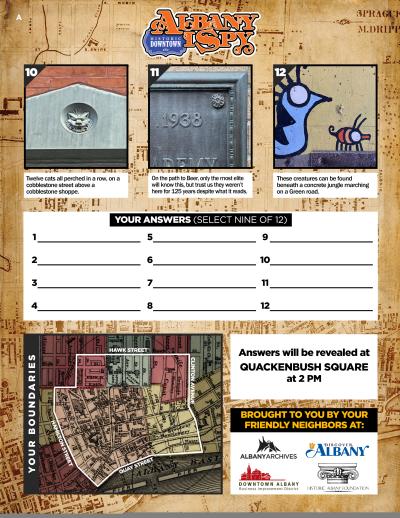 ANSWER KEY: Think you solved all of the clues? (Remember, don't peek it spoils the fun!!) Click here for the answer key! 
Albany I Spy is brought to you by your friendly neighbors at Discover Albany, Albany Archives, Historic Albany Foundation and the Downtown Albany BID.