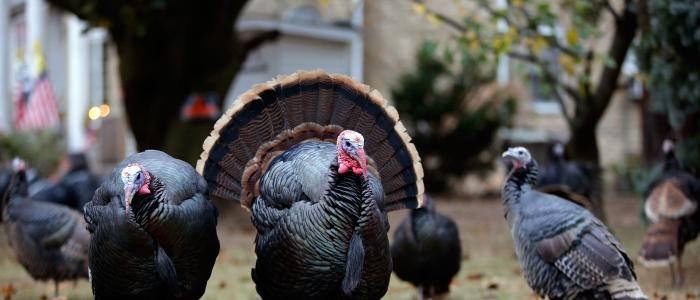 Excited to gobble 'til you wobble? If you don't want to spend Thanksgiving in the kitchen, plan to feast at one of Albany's local restaurants instead. You'll want to make your reservations early, so we've rounded up a few restaurants in Albany County serving up Thanksgiving specials. Looking to dine at home, but leave the cooking to the experts? We've included dinner-to-go offers too!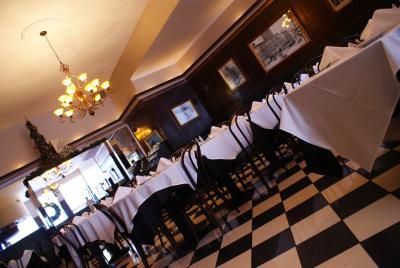 Jack's Oyster House is an iconic downtown Albany restaurant. It is the perfect spot to bring your out-of-town relatives to celebrate the holiday with a touch of throwback Albany flair. The dine-in Thanksgiving menu features delicious dishes such as roasted maple butter glazed turkey, honey glazed buttermilk squash, and pumpkin chiffon pie. The legendary restaurant also offers a dinner to-go option that will feed 12-16 guests.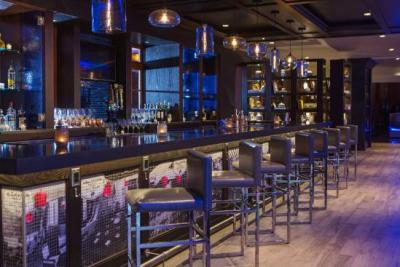 Wellington's is offering their take on the classics, served family-style for Thanksgiving. You and your family will enjoy dining on maple butter roasted squash, sage-apple stuffing, kale salad, herb-roasted turkey and more! While dining on these unforgettable dishes, soak up unparalleled views of the Capitol Building in the restaurant's sophisticated atmosphere. It will be a Thanksgiving feast to remember!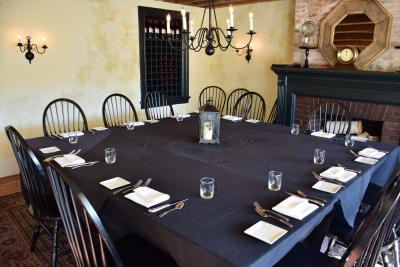 Thanksgiving at the Century House in Latham will be full of colonial charm, mouthwatering dishes and decadent desserts. It is a great spot for creating a new family tradition with one of the restaurant's options for Thanksgiving dinner. Enjoy a harvest meal in a private dining room, dine on a three course prix fix dinner menu, or order a complete dinner to-go. Whichever option you choose, your family and friends will not be disappointed!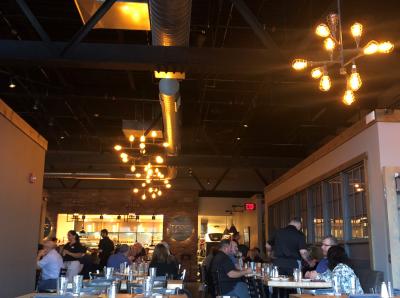 Pack up the family and head to Innovo Kitchen in Colonie for Thanksgiving! The three course prix fixe menu includes scrumptious options such as roast pumpkin bisque, pumpkin raviloli, pan seared salmon, roast tom turkey, maple creme brulee or pecan pie. Worried that your little one is a picky eater? In addition to turkey, the eatery is offering pasta with red sauce, hamburgers, or pasta Alfredo for kids. The whole family will love it! The restaurant is also offering a dinner to-go option if that is more your style.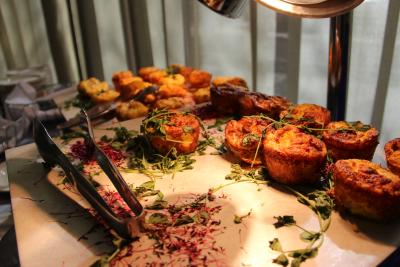 Order a Thanksgiving Feast from the experts at Mazzone Catering this year! Pick between a holiday dinner for 10 or 18 guests with items such as roasted turkey, mashed potatoes, butternut squash, green bean casserole, apple pie and more. Completely eliminate all of the fuss and have the fantastic feast delivered straight to your home.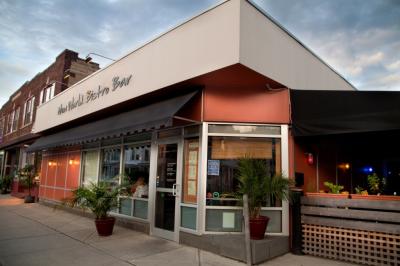 Have the perfect recipe for a delicious turkey, but struggling to find time to cook the sides? New World Bistro Bar is the answer to your conundrum with a to-go option! Order everything but the turkey, such as butternut squash mash, pumpkin hummus, gravies, sauces and more! The restaurant even offers seitan roast and mushroom wellington for those vegetarian family members. 

Treat your Thanksgiving guests to some soul food and southern-style cuisine from Allie B's Cozy Kitchen! The eatery's to-go holiday meals include classics such as turkey, glazed sweet ham, candied yams, and cranberry sauce. Or, incorporate a dash of comfort food with fried fish, grilled barbecue pork ribs, southern rice & beans, collard greens or sweet potato pie. Your guests will rave about this meal for the rest of the holiday season!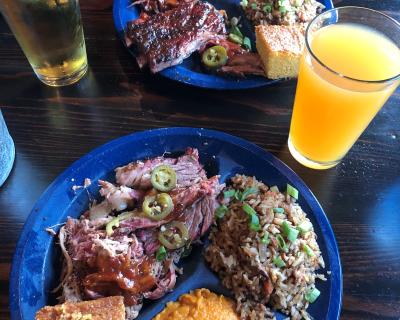 Dinosaur BBQ
Hop over to Dinosaur BBQ in Troy to pick up a "Turkey Day Package" this Thanksgiving. BBQ fans will love the pit-roasted turkey, turkey giblet gravy, cornbread stuffing, whipped sweet potatoes and homemade pies such as key lime, pumpkin, peanut butter, or sweet potato pecan. Yum!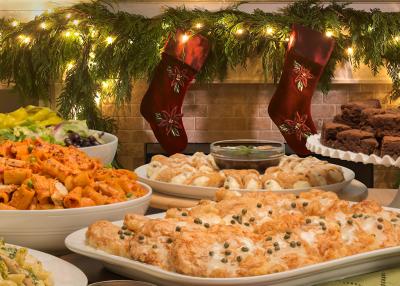 Craving a few Italian dishes? Feast at Buca di Beppo for Thanksgiving! Enjoy a traditional Thanksgiving meal with all of the trimmings or order Italian cuisine off the regular menu. The restaurant also offers a feast to-go featuring a classic turkey dinner with the option to add pasta favorites such as chicken parmigiana, fettuccine alfredo, spaghetti marinara on the side.