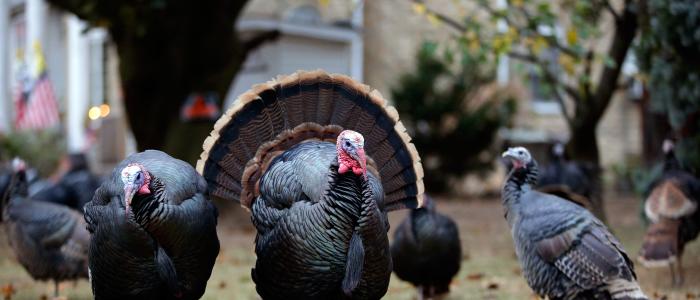 Everyone loves Thanksgiving, from the quality time with family to the football games and delicious food; I think we can all agree that it's one of the best holidays ever. Although cooking for the entire family can be such a hassle. But don't worry, we have you covered!  Listed below are a few of the best restaurants in the area that'll cater your Thanksgiving dinner, dessert or both!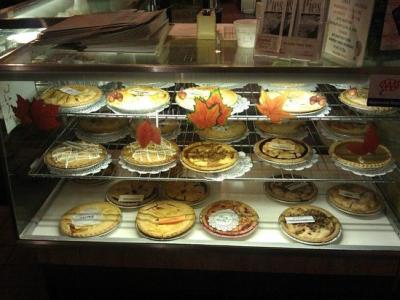 We'd all love to have the best pie recipes in the city but let's face it, it's just not in the cards for everyone; and that's why Grandma is here to save the day. Established in 1976, Grandma's Pies and Restaurants is one of the most established restaurants in the area. We all love a delicious Thanksgiving pie but preparing and baking homemade pies the night before Thanksgiving can be a hassle. For Thanksgiving 2017, up until November 20th, Grandma's Pies and Restaurant will be taking all Thanksgiving pie orders. They offer apple pie, pecan pie, pumpkin pie, cream pie, blueberry pie and so much more. You can order your pie in advance, wrap it up, pop it in the freezer, take it out and warm it up on Thanksgiving Day and it'll still have its freshly baked aroma and signature Grandma's taste. You can stop by the restaurant or give them a call to place an order. Be sure to place your orders early because Grandma's pies are in great demand! 

Don't feel like cooking Thanksgiving dinner but still want to impress your mother-in-law? Don't worry, it'll be our little secret. Mazzone Hospitality will fulfill all of your Thanksgiving 2017 needs whether it be dinner, dessert or both, they are here to cater to you. They are offering delivery and pick up services on Thanksgiving Day from 9AM until 12PM. The price of all deliveries will be an extra $75 for locations within a 30 mile radius of their Clifton Park location. Mazzone has crafted one Thanksgiving menu that is available in two different quantities. The first is a $245 dinner that feeds 10 people and it includes one 18-pound turkey, one quart of herb gravy, half a pan of herb stuffing, half a pan of green bean and cheddar cheese casserole with a crisp onion topping, half a pan of buttered corn, half a pan of caramelized butternut squash with cinnamon maple butter, half a pan of mashed potatoes, one quart of cranberry-orange sauce, 18 rolls, one apple pie, one pumpkin pie and one pint of cinnamon whipped cream. The second menu is the same but will feed a larger group of 18 people and will cost $340. All orders can be placed online and if any changes are necessary you can give Mazzone a call and they'll be more than happy to assist you. Happy Eating!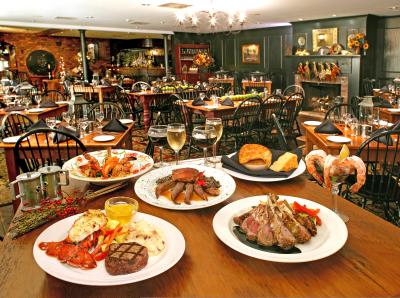 Cleaning up the house for Thanksgiving guests can be such a hassle, let someone else host dinner for a change! The Century House is offering an in-house buffet as an option for Thanksgiving dinner. At the restaurant on Thanksgiving day from 12PM until 4:30PM The Century House will be holding a Thanksgiving buffet for those with reservations that will cost $46.95 for adults and $21.95 for children ages 4-12. There will be roasted turkey, ribs, ham, seafood, pasta, traditional and unique side dishes, salad, rolls, dessert and beverages. Although, if you're a fan of spending Thanksgiving at your own dining room table The Century House will also be offering catering services available for pick up. Their "Thanksgiving at-home" menu consists of a 16-pound turkey dinner for 6-8 people that will cost $235 and a 24-pound turkey dinner for 10-12 people that will cost $335. The sides include roasted root vegetables, green beans, dressing, yams, mashed potatoes, gravy, cranberry sauce, rolls, apple pie, pumpkin pie and whipped cream. You can also place additional side orders for an extra cost. Regardless of whether you want to stay in with family or eat out on Thanksgiving, Century House has you covered!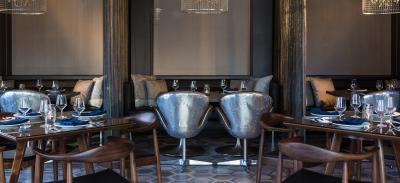 Wellington's

Last but certainly not least, Wellington's will also be hosting a Thanksgiving dinner for those that want to get out of the house and enjoy Thanksgiving elsewhere for a change. On Thanksgiving day from 11AM to 8PM Wellington's will be offering a family style Thanksgiving dinner that'll cost $35 per person. They will be serving dishes like carved herb roasted turkey, sage apple stuffing, whipped potatoes, brussel sprouts, corn bread pudding and so much more! They will also be serving pies, cakes and pastries so be sure to leave room for dessert! Among all of the options listed above Wellington's will be open the latest; so if you decide that you didn't like Aunt Kate's Thanksgiving dinner this year you can head over to Wellington's for seconds!