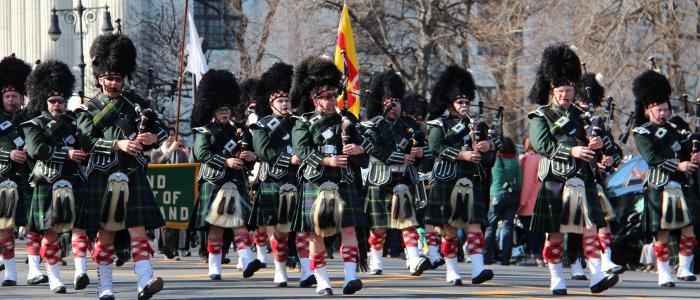 March 12, 2020 Update: Please note that Albany County officials have announced this morning that both the North Albany St. Patrick's Day Parade and the Albany St. Patrick's Day Parade have been cancelled in an attempt to mitigate the spread of the Novel Coronavirus (COVID-19).
March is a festive time to visit Albany! St. Patrick's Day is celebrated in Albany all month long with traditional fare, a festive run, an annual parade and much more merriment. Scroll on for the details on how to celebrate the luck of the Irish this March in Albany County.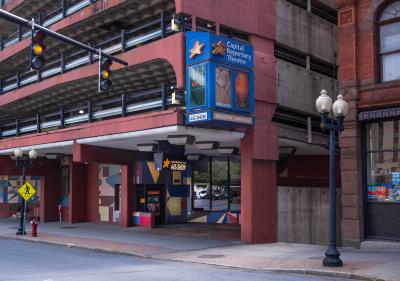 Dates: Friday, March 6 - Sunday, April 5
Time: Tuesday - Thursday, 7:30 PM; Friday, 8:00 PM; Saturday, 3:00 PM & 8:00 PM; Sunday, 2:00 PM
Location: Capital Repertory Theatre (theREP)
Price: Tickets start at $27
Say goodbye to theREP's current space in the style of a real old-fashioned Irish wake! The Irish and How They Got That Way is the final performance before theREP moves into its new home. Set in McCourt's Pub, the lively show features a working bar for performance goers to order drinks! As a tribute to Irish heritage and the future, the story features traditional songs, show tunes and pop.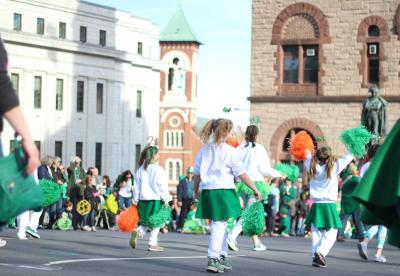 Date: Saturday, March 7
Time: 10:00 AM to 1:00 PM
Location: Irish American Heritage Museum's new location at 21 Quackenbush Square
Price: Day of registration $35 for 5k and $40 for 10k
Go the extra mile this March with the Irish Sweat-er 5k Run in support of the Irish American Heritage Museum. Break out an all green-get up and race through the streets of downtown Albany, or cheer on the fearless runners from the sidelines. After the fun run concludes, head to the museum's new location at 21 Quackenbush Square for an after party complete with live music and dancing.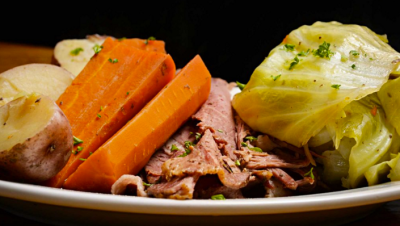 Date: Wednesday, March 11
Time: 10:00 AM too 3:00 PM
Location: Empire State Plaza
Price: Free
Looking to add a bit of Irish flair to your lunch break? It's your lucky day! Head to the Empire State Plaza concourse on Wednesday, March 11 for an early St. Patrick's Day Celebration. Jam to live music from the Irish band The Brothers Flynn while enjoying a traditional corned beef and cabbage lunch from Mazzone Hospitality. Once you've had your fill of Irish fare, peruse the craft vendors lining the concourse.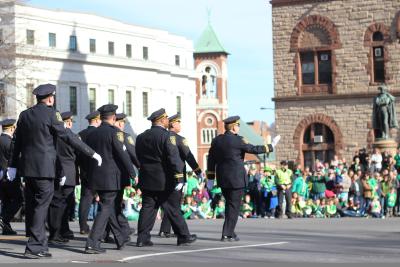 Date: Saturday, March 14
Time: 2:00 PM
Location: Begins at Quail St. and Central Ave.
Price: Free
Dress from head-to-toe in green, grab your friends & family, and head to downtown Albany for the annual St. Patrick's Day Parade on March 14! As the largest St. Patrick's Day Parade in Upstate New York, there is tons of festive fanfare including Irish pipers, step dancers, decorated floats, and marching bands. The not-to-be-missed parade steps off at 2:00 PM and can be viewed from anywhere along Central Avenue or lower Washington Avenue.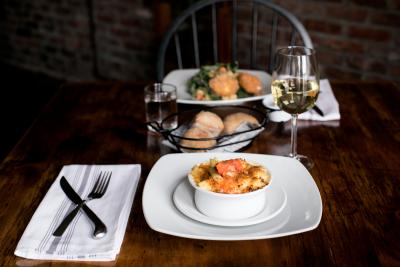 Date: Tuesday, March 17
Time: 5:00 PM to 9:00 PM
Location: The Century House
Price: Varies 
Celebrate the spirit of the Irish (on the actual holiday!) at The Century House in Latham with a St. Patrick's Day Dinner. Enjoy drink specials and a meal featuring traditional Irish fare. The spirited evening will be accentuated with live music featuring local Irish band Paddy's Boys. It will be a busy night, so make sure to make your reservations early!