Transfinder Annual Client Summit
May 18-20, 2016
Hilton Albany
Albany, NY
Want to walk or run during the convention?  
Click here to see directions to the walking/running trail at the Corning Preserve in downtown Albany. This route is nestled right along the shores of the Hudson River and is approximately 5 minutes from the Hilton Albany.  
What Can I do as an Attendee to be Environmentally Responsible at My Conference?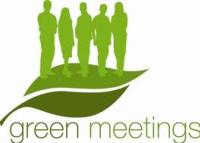 You have the power to make a difference.... start by adopting a few common sense policies that will not compromise your experience... it will make you feel good knowing you have contributed to part of your conference's success by leaving a smaller "carbon footprint". If available, please make sure to recycle as much as possible in your hotel room, catered functions, registration and on the exhibit floor. Paperless, paperless, paperless whenever possible. If conference mobile apps are available, utilize as much as you can. Ask the housekeeping department not to change the sheets and towels daily unless requested by you. In addition, ask the hotel not to replace the amenities daily unless they are gone. Before leaving your sleeping room for the day shut blinds and turn down the heat/air conditioning during the day in rooms while attendees are gone. Utilize public or hotel transportation as much as possible....better yet walk if you can. For additional information on how you and/or your meeting can make a difference click here.
The City of Albany has taken a number of steps to reduce its contribution to climate change. The City is working with the Community Advisory Committee to identify targets and initiatives to reduce greenhouse gas emissions from the community as well. Please click here to learn more.
Listed below are several useful links that will provide you with additional information regarding services, shopping and dining in the Capital District. If there is anything we can do prior to your visit or while you are here, please contact Debby Goedeke, Convention Services Manager at 1-800-258-3582 x 100. Please enjoy your stay and come back soon.
Downtown Albany Map/Dining Options
Wolf Road Map/Dining Options
Albany Attractions
Send us an email and we'll get back to you as soon as possible... More
Transportation Information
Albany International Airport
Albany-Rensselaer Amtrak Station
Driving Directions
Megabus (departs from and arrives at the Albany Amtrak Station)
Shopping Information
Colonie Center Mall
Crossgates Mall
Stuyvesant Plaza
| | | |
| --- | --- | --- |
| Banks |   |   |
| Citizens Bank | 10 North Pearl Street | (518) 447-0151 |
| First Niagara Bank | 120 State Street  | (518) 433-2000 |
| Key Bank | 50 State Street | (518) 465-2946 |
| NBT Bank of Albany  |  54 State St | (518) 426-3285 |
| Medical Care Facilities |   |   |
| Albany Medical Center | 43 New Scotland Avenue | (518) 262-3125 |
| Albany Memorial Hospital | 600 Northern Boulevard | (518) 471-3221 |
| St. Peter's Hospital | 315 South Manning Boulevard | (518) 525-1550 |
| Pharmacies |   |   |
| CVS | 16 New Scotland Avenue | (518) 434-0667 |
| Rite Aid | 17 North Pearl Street | (518) 434-6024 |
| Rite Aid | 310 South Pearl Street | (518) 465-6008 |