Women's Suffrage in New York State
New York State had a leading role in the national Women's Suffrage Movement. The movement began in 1848, with the Women's Rights Convention in Seneca Falls. It was there that Elizabeth Cady Stanton wrote "The Declaration of Sentiments." In 1853, female delegates were not allowed to speak at the World's Temperance Convention leading Stanton and Susan B. Anthony to form the American Equal Rights Association. After years of struggle, New York State women achieved the right to vote in 1917, paving the way for the eventual ratification of the Nineteenth Amendment in 1920.

To celebrate the centennial of that landmark New York legislation, Albany will host a number of special exhibits, performances, and talks devoted to this important movement in American history.
Women's Suffrage Centennial
Model of Statue Honoring Elizabeth Cady Stanton and Susan B. Anthony
In celebration of New York State History Month and in commemoration of the 101st anniversary of women's suffrage in New... More
Wikoff Student Gallery: An Incomplete Narrative: Kaitlynn Blow
Wikoff Student Gallery: "An Incomplete Narrative: Kaitlynn Blow" Exhibition Dates: February 21 – August 3, 2020 Reception and Performance:... More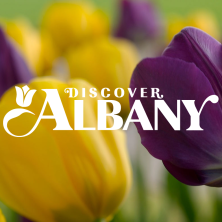 Petticoats of Steel- Public Performance
Celebrate the 100th anniversary of the 19th Amendment – Women's Right to Vote! This powerful production allows students to experience the battles fought – and... More
You might also be interested in: