February 22nd- 23rd, 2019
Times Union Center, Albany, New York 
Welcome to Albany!
Albany, New York's capital city, welcomes NYSPHSAA wrestlers, families, friends and fans to a weekend of exciting sports! Come and cheer on all of the elite wrestlers representing their sections encompassing New York State, plus the New York City Public School Athletic League (PSAL) and Catholic High School Athletic Association (CHSAA).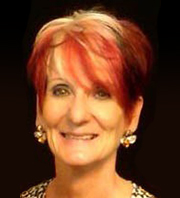 If there is anything we can do prior to your tournament and while you are here, please contact Debby Goedeke, Convention Services Manager at 1-800-258-3582 x 100. Enjoy your stay and come back soon!
Accommodations
Accommodations: From the coziest bed and breakfast to spacious penthouse suites, Albany offers accommodations that please every type of sports enthusiasts. If you require overnight sleeping rooms, please click here for accommodations.
Hilton Garden Inn Albany Medical Center- Downtown
Fairfield Inn & Suites- Downtown
TownePlace Suites Albany- Downtown
Hilton Garden Inn Albany Medical Center- Downtown
Fairfield Inn & Suites- Downtown
TownePlace Suites Albany- Downtown
The Times Union Center 
This prestigious tournament will be held at the Times Union Center in downtown Albany.  In addition to being a regular Northeast concert stop, the Times Union Center is home to the Siena Saints Basketball team. In addition, the Times Union Center has hosted the NCAA National Championship in hockey (Frozen Four), the Eastern Regionals in basketball (Sweet Sixteen) as well as the MAAC Men's and Women's Basketball Championships, the ECAC Hockey Championships and the Federation Basketball Tournament of Champions. Within walking distance of the Times Union Center, you will find a variety of restaurants offering delicious cuisine as well as arts and entertainment venues.
Get the latest New York Wrestling News!
Back by popular demand!  
Starting January 23, 2019, you will be able to have all your Albany, NY questions answered before and during the tournament. Just send a tweet to @AskAlbanyNY and your Albany Sporting Tournament Concierge will be on it! We are here for you!
Parking Information for the Tournament 
Parking will be available in the Green-Hudson Garage located on Hudson Avenue and Green Street. In the event the Green-Hudson Garage is filled, overflow parking will be available in the Riverfront Garage located on Columbia Street and the Quackenbush Garage located on Orange Street. A map of garage locations can be found by clicking here.  Visitor parking is also available beneath the Empire State Plaza. Please note: Visitors are required to show photo identification upon entry. Metered street parking is also available Monday-Friday from 8am-6pm. Street parking is complimentary on the weekends.  Visit www.parkalbany.com for more downtown Albany parking information.  OR be sure to download their mobile app and you can have it all right at your fingertips.
Parking is also available in downtown Albany at the Renaissance Hotel parking garage.  The garage is open for day and event parking based on availability.  The entrance to the garage is conveniently located at 67 Howard Street directly across from the Capital Center.  You can park your car and walk right to the Times Union Center and many more downtown venues.  Standard parking rates would be applicable and are posted.
Downtown Albany Attractions 
Welcome to Albany, the Capital City of New York State!  We hope you will have time to explore our beautiful 400-year-old city.  Albany's history combined with our rich Dutch architecture tell an important American story.  
Downtown Albany is home to the New York State Museum, one of the country's largest with a September 11 exhibit and a working carousel on the 4th floor.  The Albany Institute of History & Art is home to "Albany's Mummies" and was founded in 1791.  The Corning Tower Observation Deck at the Empire State Plaza is where you not only get a bird's eye view of Albany but also three mountain ranges - the Adirondacks, Berkshires, and Catskills.   
 
The Discover Albany Visitors Center offers visitors access to information seven days a week.  The knowledgeable staff can answer visitor inquiries and they are well stocked with travel brochures about New York's Capital Region.
The Visitors Center is also home to the USS Albany Exhibit, an exhibit dedicated to preserving the National Heritage of the City of Albany and to honor all those who proudly served aboard ships named after the capital city of New York State. Experience the rich history of the USS Albany ships starting in 1846 to the current day. Come walk through history and view memorabilia!
What is There To Do in This 400-Year-Old City?
Lark Street 
Located just a short walk from downtown Albany's business district is Lark Street, often referred to as the "Greenwich Village" of the Capital Region. With countless restaurants, cafes, art galleries, boutiques and more, Lark Street is reminiscent of the great and colorful neighborhoods of Manhattan. For more information on dining and shopping on Lark Street, please click here.
Winter in Downtown Albany
While you are in downtown Albany be sure to take advantage of the Capital City Trolley. This free trolley service will operate every Thursday, Friday, and Saturday night from 5:00 p.m. – 12:30 a.m., bringing residents and tourists alike to popular restaurants and attractions downtown, such as: Times Union Center, Albany Capital Center, Lark Street, Palace Theatre, hotels, and much more! Click here  for route information and download the free Cityfinder App by Transfinder, to track the trolley from your phone! Thank you to our partners at Capital District Transportation Authority and our community partners for providing this complimentary transportation!
Click here for a listing of the downtown Albany restaurants who will be open for NYSPHSAA breakfast and late night dining.
Hot Spots to Eat, Drink and Repeat
Downtown Albany Area Information
| | | |
| --- | --- | --- |
| Banks | | |
| Citizens Bank | 10 North Pearl Street | (518) 447-0151 |
| Key Bank | 120 State Street | (518) 433-2000 |
| NBT Bank of Albany | 54 State Street | (518) 426-3285 |
| Pioneer Bank | 90 State Street | (518) 427-5913 |
| Churches | | |
| The Cathedral of All Saints | 62 South Swan Street | (518) 465-1342 |
| Cathedral of the Immaculate Conception | 125 Eagle Street | (518) 463-4447 |
| St. Peter's Episcopal Church | 107 State Street | (518) 434-3502 |
| Medical Care Facilities | | |
| Albany Medical Center | 43 New Scotland Avenue | (518) 262-3125 |
| Samaritan Hospital - Albany Memorial Campus | 600 Northern Boulevard | (518) 471-3221 |
| St. Peter's Hospital | 315 South Manning Boulevard | (518) 525-1550 |
| Pharmacies | | |
| CVS | 16 New Scotland Avenue | (518) 434-0667 |
| Walgreens | 17 North Pearl Street | (518) 434-6024 |
Wolf Road
On Wolf Road you will find many options for shopping and dining, including over 40 restaurants and the Colonie Center Shopping Mall featuring L.L. Bean, P.F. Chang's, The Cheesecake Factory, Christmas Tree Shops, Sephora, Regal Cinemas Stadium 13 and more.