Jehovah's Witnesses 2017
July 14-16, 2017
Program Schedule (tentative):
Doors Open at 8:15am every day.
Friday 9:20am-4:55pm 
Saturday 9:20am-4:55pm
Sunday 9:20am-3:40pm
Times Union Center
Albany, NY
Please click here to access the Jehovah's Witnesses convention website.
Send us an email and we'll get back to you as soon as possible... More
If there is anything we can do while you are here, please contact Debby Goedeke, Convention Services Manager at 1-800-258-3582 x 100. Please enjoy your stay and come back soon.
On behalf of the Albany County Convention & Visitors Bureau, we are delighted to welcome Jehovah's Witnesses to New York State's historical capital city.
This prestigious event will be held at the Times Union Center in downtown Albany. The New York State Museum (the largest State Museum in the country), the Empire State Art Collection and the Empire State Performing Arts Center (known as The Egg for its unusual and distinctive design) are all in close proximity to the Times Union Center. In addition, you will be able to visit the New York State Capitol as well as the Albany Institute of History & Art.
Times Union Center Location    
Please note: The Times Union Center is currently under construction while they complete renovations.  Please view this video for information.
Downtown Albany
Welcome to Albany, the Capital City of New York State!  We hope you will have time to explore our beautiful 400-year-old city.  Albany's history combined with our rich Dutch architecture tell an important American story.  
Downtown Albany is home to the New York State Museum, one of the country's largest with a September 11 exhibit and a working carousel on the 4th floor.  The Albany Institute of History & Art is home to "Albany's Mummies" and was founded in 1791.  The Corning Tower Observation Deck at the Empire State Plaza is where you not only get a bird's eye view of Albany but also three mountain ranges - the Adirondacks, Berkshires, and Catskills.   
Click here for Albany's dining options while you are in town!...
Located just a short walk from downtown Albany's business district is Lark Street, often referred to as the "Greenwich Village" of the Capital Region. With countless restaurants, cafes, art galleries, boutiques and more, Lark Street is reminiscent of the great and colorful neighborhoods of Manhattan. For more information on dining and shopping on Lark Street, please click here.
Check out the Albany Heritage Area Visitors Center to find out more about Albany!...
The Albany Heritage Area Visitors Center offers visitors access to information seven days a week.  The knowledgeable staff can answer visitor inquiries and they are well stocked with travel brochures about New York's Capital Region.
The Visitors Center is also home to the USS Albany Exhibit, an exhibit dedicated to preserving the National Heritage of the City of Albany and to honor all those who proudly served aboard ships named after the capital city of New York State. Experience the rich history of the USS Albany ships starting in 1846 to the current day. Come walk through history and view memorabilia!
Wolf Road
Approximately 20 minutes from downtown Albany is the Wolf Road area. You will find many options for shopping and dining, including over 40 restaurants and the Colonie Center Shopping Mall featuring L.L. Bean, P.F. Chang's, The Cheesecake Factory, Christmas Tree Shops, Sephora, Regal Cinemas Stadium 13 and more.
What is there to do in our 400-year-old city? You can find out right here!
Useful Links 
Additional Albany Restaurant Information
Albany Attractions
Downtown Albany Map/Dining Options  
Group Friendly Dining
Parking Information: Click for MAP and DIRECTIONS
Times Union Center Information
Wolf Road Map/Dining Options
Shopping Information
Colonie Center Mall
Crossgates Mall
Stuyvesant Plaza

Travel Information
Albany International Airport
Albany-Rensselaer Amtrak Station
Driving Directions
Megabus
Banks

 

 

 

 

Bank of America                          

 69 State Street

 (518) 626-2346       

KeyBank

 120 State Street

 (518) 433-2000

SEFCU      

 110 State Street

 (800) 727-3328

Medical Care Facilities

Albany Medical Center

 43 New Scotland Avenue

 (518) 262-3125

Albany Memorial Hospital 

 600 Northern Boulevard

 (518) 471-3221

St. Peter's Hospital

315 S. Manning Boulevard

(518) 525-1550

Pharmacies

 

 

 

 

CVS Pharmacy

 613 New Scotland Avenue

 (518) 482-4996

Rite Aid

 17 North Pearl Street

 (518) 434-6024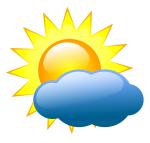 Click here for up-to-date weather forecasts for the Capital Region.