Welcome Hudson Valley Gamer Con to Albany!
Join The Albany Capital Center (ACC) along with the Center for Economic Growth (CEG), Eastern College Athletic Conference (ECAC) and Metro Atlantic Athletic Conference (MAAC) in welcoming the largest Northeast collegiate Esports event to-date to the Capital Region next spring.
The conference and expo will feature the ECAC Esports Championships presenting three popular game titles. The Expo will showcase regional game development studios, Empire State Development's Digital Game Hubs at Rensselaer Polytechnic Institute and New York University, college programs focused on games and Esports, local artists, independent developers and other Esports lifestyle brands, hands-on gameplay, retail vendors and more.
We are certain your gaming tournament experience will be interactive, competitive and fun. When your team is not competing you will have the opportunity to experience an array of eclectic restaurants, distilleries, pubs, trivia competitions, arts/entertainment and much more in downtown. Albany has it all for you to experience! 
For a complete schedule and ticket information - please CLICK HERE.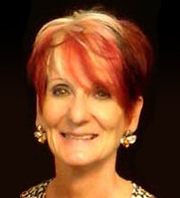 If there is anything we can do prior to the tournament and while you are here, please contact Debby Goedeke, Convention Services Manager at 1-800-258-3582 x 100. Enjoy your stay and come back soon!
Meet Up With Other Gamers
The brand new Hudson Valley Gamer Con will be the Northeast's largest collegiate Esports event to date. It is expected to draw hundreds of gaming fans to the region as well as local Esports enthusiasts.
Be sure to check out www.meetup.com and see some of the gaming groups that are established right here in the capital region. 
National Association of Collegiate Esports
Varsity collegiate esports began in 2014 when Robert Morris University in Illinois announced a scholarship-sponsored League of Legends team. Since then, the scene has ballooned to include around 50 programs, with a national governing body known as the National Association of Collegiate Esports as the main home for most of those organizations. Click here  for the list of known NACE members and other institutions with varsity programs in North America. *It is updated weekly*

Locally, Siena College, Rensselaer Polytechnic Institute and St. Rose College all have Esports teams. 

Click here  to read a great article about a local Esports student! 
Holiday Inn Express- Downtown
Holiday Inn Express- Downtown
Hudson Valley Gamer Con Discounted Hotel Sleeping Rooms 
While attending the tournament, be sure to take advantage of the discounted sleeping rooms that are currently available. Please book early as we anticipate they will sell out. 
Hilton Garden Inn Albany/SUNY on Washington Avenue
Nightly rate of $120.00 plus taxes 
To make reservations you may call 1-518-453-1300, please mention ESports Tournament and Code EST18.
*This hotel is a 4 mile radius from the Albany Capital Center 
Holiday Inn Express- Downtown Albany 
Nightly rate of $105.00 plus taxes
To make reservations you may call 1-866-910-6230, please mention the Hudson Valley Gamer Conference and Code HVG.
* This hotel is a .06 mile radius from the Albany Capital Center 
Holiday Inn Express & Suites- Latham 
Nightly Rates:
$119.00 Single/Double Occupancy
$139.00 Triple Occupancy
$179.00 Quad Occupancy
To make reservations you may call 1-518-783-6161, please mention the 2019 HV Gamer Con and Code GMR.
* This hotel is a 11.6 mile radius from the Albany Capital Center 
Nightly rate of $109.00 plus taxes
To make reservations you may call 1-518-704-4010 , please mention the ESports Tournament.
* This hotel is 8.5 mile radius from the Albany Capital Center
While you are in downtown Albany be sure to take advantage of the Capital City Trolley. This free trolley service will operate every Thursday, Friday, and Saturday night from 5:00 p.m. – 12:30 a.m., bringing residents and tourists alike to popular restaurants and attractions downtown, such as: Times Union Center, Albany Capital Center, Lark Street, Palace Theatre, hotels, and much more! Click here  for route information and download the free Cityfinder app by Transfinder, to track the trolley from your phone! Thank you to our partners at Capital District Transportation Authority and our community partners for providing this complimentary transportation.
Downtown Albany Attractions 
Welcome to Albany, the Capital City of New York State!  We hope you will have time to explore our beautiful 400-year-old city.  Albany's history combined with our rich Dutch architecture tell an important American story.  
Downtown Albany is home to the New York State Museum, one of the country's largest with a September 11 exhibit and a working carousel on the 4th floor.  The Albany Institute of History & Art is home to "Albany's Mummies" and was founded in 1791.  The Corning Tower Observation Deck at the Empire State Plaza is where you not only get a bird's eye view of Albany but also three mountain ranges - the Adirondacks, Berkshires, and Catskills.   
 
The Discover Albany Visitors Center offers visitors access to information seven days a week.  The knowledgeable staff can answer visitor inquiries and they are well stocked with travel brochures about New York's Capital Region.
The Visitors Center is also home to the USS Albany Exhibit, an exhibit dedicated to preserving the National Heritage of the City of Albany and to honor all those who proudly served aboard ships named after the capital city of New York State. Experience the rich history of the USS Albany ships starting in 1846 to the current day. Come walk through history and view memorabilia!
What is There To Do in This 400-Year-Old City?
Lark Street 
Located just a short walk from downtown Albany's business district is Lark Street, often referred to as the "Greenwich Village" of the Capital Region. With countless restaurants, cafes, art galleries, boutiques and more, Lark Street is reminiscent of the great and colorful neighborhoods of Manhattan. For more information on dining and shopping on Lark Street, please click here.
Hot Spots to Eat, Drink and Repeat
Taste Albany's rapidly evolving culinary scene by exploring the food print of this historic city on the west bank of the Hudson River!
5+ tastes and sips that represent Albany's culinary and craft brewing scene.

Discover New York's historic connection with craft brewing and how it has returned to flourish.

Get an insider's introduction to one of the oldest churches in New York and discover where some of the famous congregants sat.  See if you can find all the Nipper statues and how they are connected to this legacy city.
Downtown Albany Area Information
| | | |
| --- | --- | --- |
| Banks | | |
| Citizens Bank | 10 North Pearl Street | (518) 447-0151 |
| Key Bank | 120 State Street | (518) 433-2000 |
| NBT Bank of Albany | 54 State Street | (518) 426-3285 |
| Pioneer Bank | 90 State Street | (518) 427-5913 |
| | | |
| --- | --- | --- |
| Medical Care Facilities | | |
| Albany Medical Center | 43 New Scotland Avenue | (518) 262-3125 |
| Albany Memorial Hospital | 600 Northern Boulevard | (518) 471-3221 |
| St. Peter's Hospital | 315 South Manning Boulevard | (518) 525-1550 |
| Pharmacies | | |
| CVS | 16 New Scotland Avenue | (518) 434-0667 |
| Rite Aid | 17 North Pearl Street | (518) 434-6024 |
| | | |
Wolf Road
On Wolf Road you will find many options for shopping and dining, including over 40 restaurants and the Colonie Center Shopping Mall featuring L.L. Bean, P.F. Chang's, The Cheesecake Factory, Christmas Tree Shops, Sephora, Regal Cinemas Stadium 13 and more.
Wolf Road Area Information
Banks

Bank of America

133 Wolf Rd

518-459-9003

KeyBank

95 Wolf Rd

518-453-1612

Trustco Bank

34 Wolf Rd

518-458-7761

Churches

Blessed Virgin Mary Church

250 Maxwell Rd

518-453-2258

Christ Our Light Catholic Church

1 Maria Dr

518-459-6635

St. Francis Chapel

Wolf Road Shoppers Park
145 Wolf Rd

518-459-2854

Pharmacies

CVS

465 Sand Creek Rd

518-482-2835

Hannaford Pharmacy

96 Wolf Rd

518-482-1085

Rite Aid

463 Albany Shaker Rd

518-458-1205