Film Albany and
The Garden Left Behind Present
July 22nd, 12:30pm - 2:00pm
via Zoom

Moderated by Jon Russell Cring 
Jon Russell Cring grew up on stage, as an Actor and Musician, so it was no surprise when in 1998 he began working in the growing independent film industry of Nashville, Tennessee. He created an ambitious plan to make twelve feature films in twelve months, the ExtraOrdinary Film Project. After making six films in six months, he decided to slow down and travel the country making the remaining six films which took fourteen months. Additionally Jon has produced and directed hundreds of projects since he moved to New York State in 2010. In the past ten years he's made seven award winning feature films, five documentaries, written dozens of scripts, judged film festivals, written industry articles for magazines, and traveled all over the world promoting his films.
Flavio Alves, Writer/Director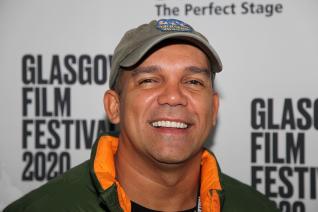 Flavio Alves is a Brazilian writer and film director. He was granted political asylum in the United States in 1998. Shortly thereafter, he attended Columbia University, where he earned an undergraduate degree in Political Science. After graduating, Alves worked as an assistant to then-New York Senator Hillary Rodham Clinton (D-NY). In 2007, Flavio returned to school to study film production at NYU, where he received the Technisphere Award for Outstanding Achievement. His debut feature film, The Garden Left Behind (2019), premiered at SXSW, where it won the Audience Award. In 2018, Alves received The Film Society of Lincoln Center's Artist Academy fellowship, and in 2019, he was selected to Ryan Murphy's HALF Initiative Directing Program, aimed at creating equal opportunities for minorities behind the camera. He is also the recipient of grants from numerous organizations, including the New York State Council on the Arts (NYSCA) and Jerome Foundation.
Roy Wol p.g.a., Producer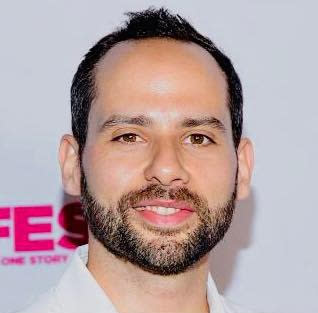 Roy Wol, p.g.a. is a filmmaker with a visual disability, Amblyopia. He was born in Israel and grew up in Turkey to an Argentine mother and a Turkish-Spanish father in a cross-cultural, serial-immigrant environment. 2020 SXSW & NALIP Film Mentor, Wol is a Latinx Sephardic-Ashkenazi producer and an LGBTQ advocate; He is the co-founder of eBayMyFilm crowdfunding network; Winner of 2019 SXSW Audience Award; 2018 Hollywood Radio Television Society Fellow; 2017 IFP Narrative lab fellow; 2015 NYSCA Grant-sole recipient, and 2014 National Board of Review Best Film Award winner. His producing credits include: Academy Nominee, Golden Lion Winner Milcho Manchevski's "Bikini Moon" starring Emmy Nominee Sarah Goldberg (HBO: "Barry"), Condola Rashad (Showtime: "Billions"); Sundance short alumni Doug Karr's first feature film "Art Machine" (Netflix/FilmBuff) starring Independent Spirit & Gotham Award Nominee Christopher Abbott, Golden Globe nominee Joey Lauren Adams; Lincoln Center Artist Academy and Princess Grace Fellow writer/director American-Muslim Iman Zawahry's "American.ish" starring Palestinian-American comedian Mo Amer (Hulu: "Ramy"); Ryan Murphy HALF Initiative's Brazilian Refugee writer/director Flavio Alves' "Tom In America" starring Academy Nominees Burt Young and Sally Kirkland; Critically acclaimed IFP / GLAAD / NALIP / JEROME / NYSCA supported 2019 SXSW winning "The Garden Left Behind" which launched 50 transgender actors careers and stars Michael Madsen ("Reservoir Dogs") and 5-time Golden Globe winner Ed Asner. His latest Episodic projects are 2020 IFP Episodic Lab project "Autom Reign" by Sundance Producers Lab fellow Sofian Khan; Roddenberry Impact Award winner "Muslim Girls DTF" which employs a full writers room of Muslim-WOC. Wol has made it his life mission to introduce underrepresented communities to global audiences and bridging cultures. He currently runs his IP development and production company Autonomous Pictures, LLC in NYC. Along with his team of "Story Miners" the company is continuing to build its international slate of IPs in film, VR and Episodic.
Bernadette Quigley, Actress, Dr. Brown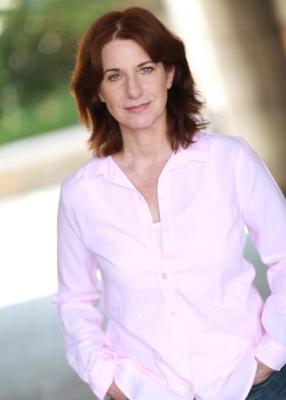 Bernadette Quigley's numerous guest-star and co-star television appearances include The Blacklist, High Maintenance, Pose, Chicago Justice, Law & Order, Law & Order: SVU and the recurring role of the Chaplain on Season 2 of Mr. Robot. Bernadette has also played supporting roles in feature films such as Flavio Alves' The Garden Left Behind, Heidi Philipsen & Jon Russell Cring's Darcy, Olivia Peace's Tahara. and Jim Sheridan's Oscar-nominated In America. Quigley has also played many leading roles in regional theatres across the U.S. including Fuddy Meers and The Sisters Rosensweig at Capital Repertory in Albany, NY, and the national tour of Brian Friel's Dancing at Lughnasa, after standing by for the Tony Award-winning play on Broadway.  Off-Broadway credits include Dying in Boulder (LaMama), The Goldman Project (Abingdon Theatre), Marina Carr's Portia Coughlan (Actors Studio),  and Kenneth Branagh's Public Enemy (Irish Arts Center).
Ivana Black, Actress, Amanda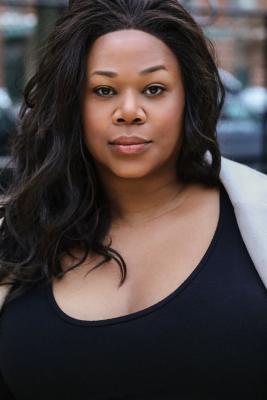 Ivana Black is an actress, model, MC and public speaker, making her feature film debut as Amanda in The Garden Left Behind, directed by Flavio Alves. She recently appeared in the play P Pan and Beyondland by Kathleen Murphy at Philly Fringe Festival, and was featured in an ABC News Special Report. She has earned her degrees at the University of Florida.
Shea Diamond, Acress/Singer/Songwriter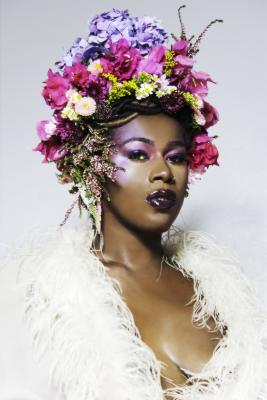 The struggle looks different for different people. But this music is for everyone." So testifies Shea Diamond, who, with a gritty mix of sounds that digs into everything from R&B, rock and hip-hop to blues, folk and gospel, makes music that speaks to the universal experience while sharing from her very personal one. Shea (pronounced she-uh) has always had to fight to live her truth. Indeed, she has fought to live her very she-ness. As a black transgender woman, that's just what she does every time she walks out into the world--representing herself and amplifying the voices and experiences of her community.
But now after all of her struggle, this game-changing new singer-songwriter is living her dream, with an HBO theme song, performing for presidential candidates and notable super fans like Sam Smith and Demi Lovato singing her praises every chance they get.
Her soulful and soul-baring debut EP (Asylum Records) that was executive-produced by hit songwriter Justin Tranter. On Seen It All, Shea—who is now calling Los Angeles home as she sets out to conquer the music world—bravely tells her truth to a world that hasn't always wanted to really see her. "I'm the flame that you can't un-see," she announces with unapologetic honesty on the haunting opener "American Pie." The guitar-greased centerpiece of Seen It All is "I Am Her," an empowering trans anthem on which Shea defiantly belts, "Never asked for no one's philosophy/It's obvious I'm proud of me." "It is a compilation of my life experiences," she explains. "It speaks on the rejection from religion, the rejection from family, and having to be all right by yourself, you know what I mean? After the world has shunned you and said, 'Look, we don't want you,' you have to want yourself. I contemplated suicide several times as a youth because nobody wanted me."
Shea—who was born in Little Rock, Arkansas before moving to Memphis and then Flint, Michigan as a child—says that "as early as I can remember, I always identified as being a girl. It was hard work to pretend to be a gender that you're not. I should have gotten an Oscar, really. I had so much pressure on me as child to be masculine. Even when I was the choir director for our church, my mother would still whisper in my ear that I was singing too high. Growing up trans takes a lot of guts."
While the music of childhood idols like Diana Ross, Tina Turner and Dolly Parton ("She was pure magic to me") provided some relief, Shea was unable to cope with the pressures at home and ran away at 14.
Entering the foster care system as a ward of the state, she eventually became emancipated at 17. Then in 1999, desperate to get money for sex reassignment surgery, she committed armed robbery and consequently served about 10 years in the men's prison system, getting shuffled around "because I was too feminine." During her incarceration, though, she found her voice as an artist, singing and writing songs like "I Am Her." Shea's fellow inmates even became fans: "The guys used to be singing 'I Am Her.'" After being released in November 2009, Shea moved to New York City and was introduced to the trans activism world. It was her a cappella performance of "I Am Her" at a Black Trans Lives Matter event that caught the attention of Justin Tranter, the former leader singer of Semi Precious Weapons who is now a sought-after songwriter for artists like Selena Gomez, Justin Bieber and Gwen Stefani. "A friend sent me a video of her singing," recalls Tranter. "I just kind of lost my mind and was like, 'Who is this? Why is this song so good? How have I never heard of this person?' From there I tracked her down." Shea immediately impressed Tranter with her talent. "When I brought her out to L.A. to work together, I was blown away within the first couple minutes," he says. "It was her first time ever in a proper recording studio situation, and she just jumps on the mic and starts singing her ass off like she's been in the studio her entire life. It was just amazing. Not only does this woman have a very beautiful, powerful story to tell, she can back it up as a musician. Vocally, her tone is magical; it's so rich and so beautiful. Every time she opens her mouth to sing, you believe every word. And in terms of songwriting, she's a real storyteller."
Since the release of the GLAAD Media Award nominated EP, Shea and Tranter have co written two new stand alone singles. The ever so timely Don't Shoot, and I Am America, the protest celebration that proclaims "my existence is a riot!" The latter serves as the theme song to HBO's We're Here and is getting a lot of early Emmy buzz.
"We're always fighting for these rights," Shea says, "but we have lives at the end of the day and we're supposed to be able to take the hat off every now and again." And the title tune reflects on Shea's long journey to finally being "the girl I always dreamed I was." Having won the battle against the struggle, she sings, "Now I'm living the best-case scenario." Amen.
*All bios have been provided to Film Albany for promotional purposes. Film Albany is not the author of, or responsible for, any of the content provided.