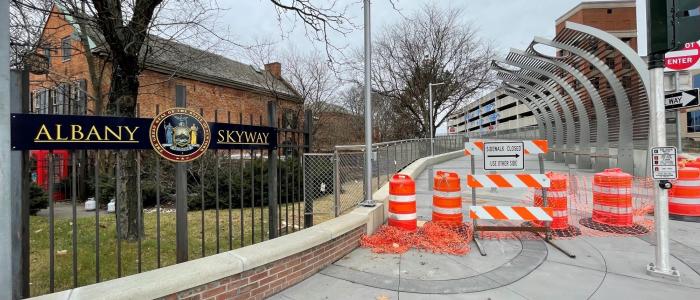 Happy New Year! 2022 has arrived. Planning to discover Albany this year? Check out the new attractions and shops popping up across Albany County from downtown Albany to Latham. Scroll on for the details on what's new for Albany County in 2022.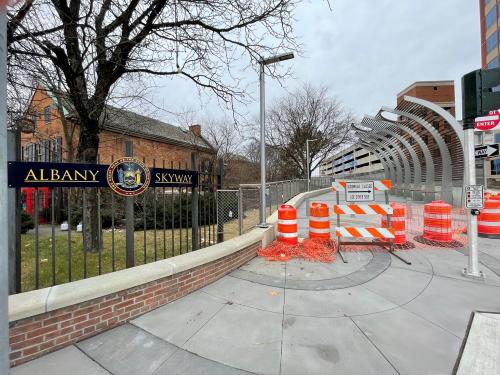 Albany Skyway
Construction on the Albany Skyway, a project converting an I-787 off-ramp into an elevated linear park, will be completed in early 2022. The landscaped multi-use park will be a brand new way to travel from downtown Albany to the Hudson Riverfront and Corning Preserve. The Albany Skyway offers a new way to discover Albany from an entirely new perspective. 
ScotlandShop USA
ScotlandShop is opening its first United States location in Albany County! The store is set to open at 678 Loudon Road in Latham this February. In celebration of the new location, the shop's talented designer Emily created an Albany Tartan! The colors are taken from the Albany County Seal, The Town of Colonie Seal and The City of Albany Flag, with the sett inspired by the Stewart tartans in honor of the Duke of Albany, James Stuart. Book an appointment to talk about tartan, view swatches, find your clan, and take your measurements required for the garment of your choice. 
Clinton Market Collective
Construction for the Clinton Market Collective is projected to begin this spring. Located across the street from the Palace Theatre, a park will transform into the Clinton Market Collective with pop-ups housed in specialized shipping containers. The destination will feature local artists, special events and pop-up retailers. 
MVP Arena
Formally known as the Times Union Center, downtown Albany's largest sports and entertainment venue is now known as the MVP Arena! MVP Health Care is the next naming rights sponsor for the arena as of January 1, 2022. Home to the Albany Firewolves and Albany Empire, the arena is a go-to spot to catch sporting events. The MVP Arena's calendar also features a variety of upcoming concerts and comedians.