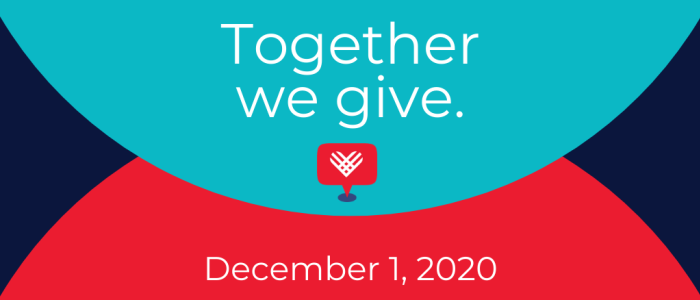 December 1, 2020 marks #GivingTuesday, a global celebration of generosity. 2020 has been a tough year for everyone, so it is more important than ever before to support our local community on GivingTuesday, throughout the holiday season and beyond. If you are unable to make a monetary donation to a local cause you are passionate about, there are other ways to give back to our community and neighbors. Scroll on for ways to #supportSmalbany for GivingTuesday and beyond. 
Donate
Your neighbors need your help. If you are able, donate to local organizations such as Free Food Fridge Albany, Capital Region Restaurant Fund and Feed Albany. Free Food Fridge Albany is a network of community fridges that provide access to fresh food and produce in marginalized neighborhoods and communities. Help close the gap on food insecurity with a monetary donation.  Make a donation to the Capital Region Restaurant Fund to help provide financial support to local bar and restaurant employees who have tested positive for COVID-19, are being required to quarantine because of possible exposure to the virus or are not working while their employer is temporarily closed after a staffer tested positive. Donate to Feed Albany to assist the non-profit organization in providing local at-risk and in-need individuals with access to prepared & packaged meal solutions.
Passionate about Albany's fascinating history and vibrant culture? If you are able, make a donation to a local heritage site, cultural organization or the performing arts community to help Albany bounce back from this tough and unprecedented year. Click here to learn how to donate and give back to these organizations that are so important to Albany County. Do not forget to also follow your favorite organizations on social media. Many local heritage sites and arts organizations are hosting GivingTuesday fundraisers on Facebook. Donating is a simple click away! 
Spend Local
Support Albany by keeping your spending local on GivingTuesday and beyond. From Downtown Albany, to Guilderland, to the Helderberg Hilltowns, Albany County's vibrant community would not be the same without the local shops and small businesses. This holiday season, support these small businesses by shopping small at local retailers for unique, one-of-a-kind gifts. Many local stores are offering holiday shopping appointments, curbside pick up or shipping directly to your home. 
Shop Small at Local Businesses & Holiday Markets in Albany
11 Holiday Gift Ideas from Albany Makers & Small Businesses
Thinking about ordering out for Takeout Tuesday? Order takeout or curbside pick up from one of the many locally-owned restaurants, pubs, eateries and cafes in Albany County. Until December 12, several downtown Albany restaurants such as McGeary's Irish Pub and Cider Belly Doughnuts are offering specials and discounts for Downtown's Shop & Savor Smalbany. 
Social Media
Social media is a powerful tool that you can use to support small businesses and local organizations that you are passionate about! Follow these organizations on Facebook, Twitter and Instagram to stay updated on current initiatives and ways to support them. Make sure to engage with them on social media by liking and commenting on their posts. Amplify your favorite businesses by sharing their posts or giving them a shout-out on your own Facebook, Twitter and Instagram. Go a step further and write positive reviews to help spread the word and encourage others to support them. 
Volunteer
During the season of giving, volunteering your time is a wonderful way to assist a non-profit or local organization. Free Food Fridge Albany is searching for locals to help maintain the fridges and provide administrative help. Are you a local artist? Free Food Fridge Albany is also looking for artists to decorate the fridges! Throughout the year, the Regional Food Bank of Northeastern NY and the Food Pantries of the Capital Region are always looking for more volunteers to assist with a variety of tasks. Since this spring, Feed Albany has provided more than 150,000 meals for individuals who are at risk or in need. Become part of the team and help out with preparing, packaging or distributing food or performing administrative duties by signing up at this link. Searching for a comprehensive list of volunteer opportunities in the Capital Region? The United Way of the Great Capital Region has you covered with United to Volunteer with information on a variety of volunteer opportunities from gift wrapping to hosting virtual activities for seniors. 
Spread Holiday Cheer, Not Germs
GivingTuesday was created in 2012 as a simple idea: a day that encourages people to do good. If you can show generosity and share kindness, you have something to give! Plus, this year we could all use a little extra holiday cheer. Random acts of kindness can brighten anyone's day, so tip your delivery driver extra or compliment a stranger. Express gratitude for essential workers by writing thank-you notes to doctors and nurses or putting a holiday card in your mailbox for your postal worker. And remember to do all of this safely while wearing a mask. Click here for a list of Albany boutiques, businesses and local online shops selling non-medical-grade face coverings.