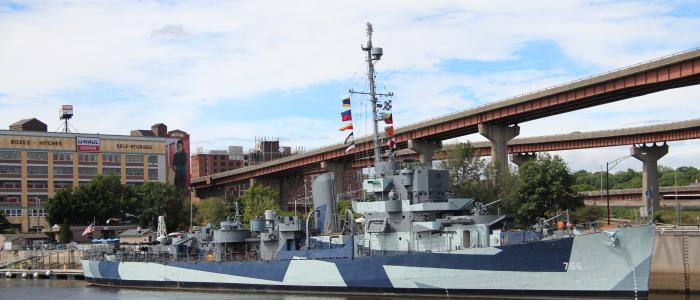 Calling all educators! Whether you are based in Albany, or located beyond New York State, Upstate New York attractions offer a variety of virtual field trips. Take advantage of these virtual offerings to switch up your lesson plans. Scroll on for a few local attractions hosting virtual field trips and tours.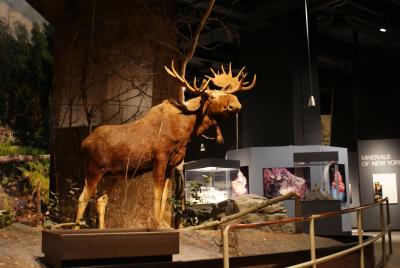 The New York State Museum is a favorite field trip destination for many classrooms. While in-person visits may be temporarily suspended, the New York State Museum offers four live teleconferenced virtual programs with an educator. "Birds and Mammals," best for 3rd to 6th grades, explores mammal skulls, bird migration, habitat, nesting and more. "Fur and Feathers," best for 1st to 2nd grades, dives into mystery skulls and bird habitats. "People of the Longhouse," best for 3rd to 5th grades, examines Iroquois culture, community and confederacy. "Minerals Rock!," best for 4th to 12th grades, identifies rocks and minerals based on observations and scientific method. 
Virtual Educational Group Programs are available Monday through Friday between 10:00 AM and 3:00 PM. Contact the Museum Group Registration Office at (518) 474-5843, or e-mail groupreg@nysed.gov.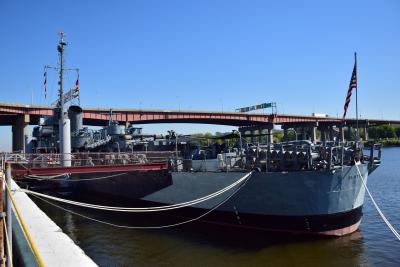 The USS Slater DE766 is offering virtual tours of the last Destroyer Escort afloat in the United States! During the virtual tour, a tour guide will accompany you around the ship and explain each space, just like you are actually aboard! You'll see where sailors ate, slept, worked, and played while learning some history of World War II and the role of Destroyer Escorts. Your tour guide will be live during your tour (not taped ahead of time) so you can ask them any questions and focus on the information you are most interested in. 
Call Shanna at 518-431-1943 or email at Schuster@ussslater.org for more information and to book your group virtual tour today! Available for a flat rate of $75.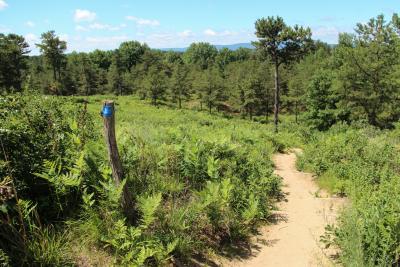 Digitally explore the Albany Pine Bush Preserve, one of only twenty inland pine barrens left in the entire world, with a unique, virtual learning experience! Albany Pine Bush Preserve Educators offer live, interactive online learning experiences for a variety of grade levels. "Discover the Pine Bush" introduces students (at any grade level) to the geology, ecology, and unique diversity of life in the Pine Bush with a live hike streamed to your virtual classroom. "Help a Habitat," best for 1st to 4th grades, includes a presentation on the endangered Karner blue butterfly, an interactive habitat game, and a Karner blue project. "Terrific Turtles," suitable for all grades, features a virtual meet-and-greet with one of the three turtles that call the Albany Pine Bush Discovery Center home and dives into the natural history of local turtles. 
Contact the Albany Pine Bush Preserve Lead Educator, Jacqueline Citriniti at jcitriniti@albanypinebush.org to register.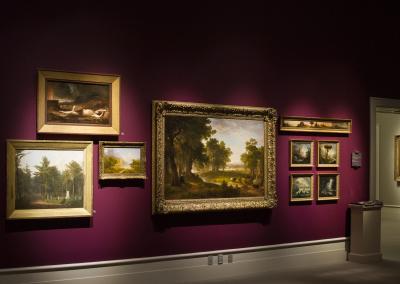 Visit the Albany Institute of History & Art with a virtual field trip! Programs are led by a museum educator who engages students with an interactive gallery presentation followed by a Question & Answer session. Available 45-minute live virtual programs include "Ancient Egypt: Art and Culture," "Art, Artists, & Nature: the Hudson River School," "Hudson River School STEAM: Art & the Environment," and "Traders & Culture: Life in Colonial Albany." Each program comes with post-visit materials to extend the lesson in the classroom. 
Victoria Waldron, Education Assistant at waldronv@albanyinstitute.org to book your program. Virtual prerecorded field trips are also available for free, email Victoria to request video links. Live virtual field trips are priced per program.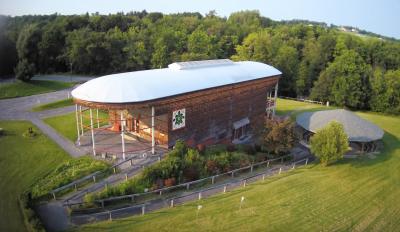 Take your classroom on a virtual field trip to the Iroquois Indian Museum, located in Howes Cave. The museum offers a 45-minute "Introduction to the Iroquois" virtual field trip led by Iroquois educator Brenda LaForme. Through artwork, artifacts and live commentary, students will learn about the Clan system, formation of the Iroquois Confederacy, the role of Iroquois women, the importance of the environment to Native peoples, and much more. The live lesson concludes with a Question & Answer session with students. 
Available Mondays and Wednesdays at 10:00 AM, 11:00 AM, 12:00 PM or 1:00 PM. Virtual field trips are booked through June. Book a virtual field trip for September 2021 - June 2022 at this link. Available for $100.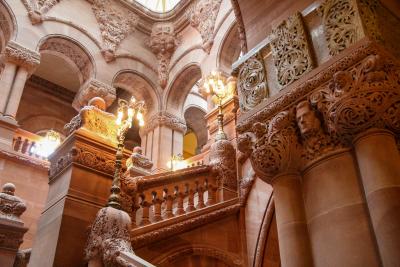 The Office of General Services, Curatorial and Visitor Series recently introduced a new addition to the Virtual Visit Series, Tour Talk! This new program allows teachers and groups to reserve a "live" session with a tour guide for an enhanced and interactive experience for students. Teachers can choose (up to) three Virtual Visits and then set up a time to ask the tour guide live questions in your virtual classroom. Virtual Visits are short, educational tours of the Capitol, Empire State Plaza and Executive Mansion. This new virtual field trip gives students the chance to still experience and learn about the New York State Capitol and the Empire State Plaza's rich history, great art, and stunning architecture.

Click here to register for a Tour Talk today!