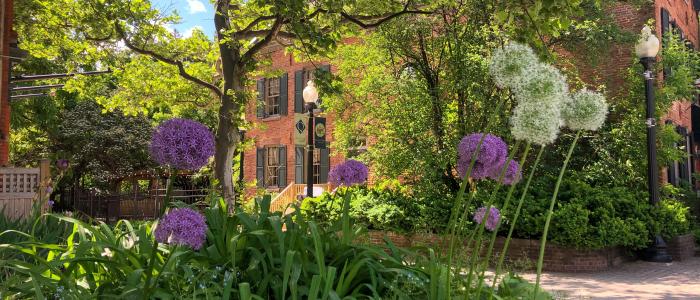 Discover Albany (& beyond!) on a tour this summer! From guided walking tours of downtown Albany streets, to self-guided tours of historic homes, to outdoor tours exploring scenic landscape, local attractions and heritage sites are offering a variety of tours for visitors and locals. Scroll on to get the details and make plans to explore Albany County and beyond on a tour this summer. 
Many of the below tour options have new healthy & safety protocols and restrictions due to COVID-19. Please visit each website for complete information on these protocols before registering for a tour.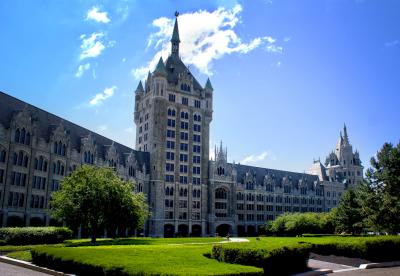 Re-Discover Albany Tour
Visitors, recent transplants and longtime locals can "Re-Discover Albany" on an hour and a half guided walking tour! The tour guide will fascinate guests with an overview of all Albany has to offer, from rich history and stunning architecture, to one-of-a-kind restaurants you won't find in any other downtown. Please note that based on current COVID-19 NYS reopening guidelines, tours are offered only for members of the same household or group.
Price: A group price of $25 provides a group tour for a minimum of 4 and maximum of 10 attendees
Schedule: July 16, July 23 and July 30. If you are interested in a tour at a different time, please give us a call at (518) 434-1217 to schedule a private tour at a time that will work for you!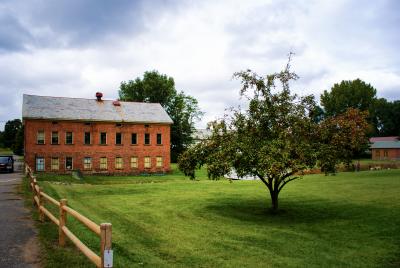 Outdoor Shaker Site Tour
Nestled in Colonie, Shaker Heritage Society is the site of American's first Shaker settlement. This summer explore the scenic grounds with the site's new outdoor tours! The weekly family-friendly tour features the latest fun facts and trivia unearthed by the educators and volunteers. Discover the Meeting House, 1915 Barn, charming herb garden and meet the friendly Kerry cows! Walk-ups are welcome, but tours will be limited to 10 people and preregistration is recommended. 
Price: Pay-what-you-will
Schedule: Tours are offered on Thursdays at 4:00 PM until August 13 | Reservations recommended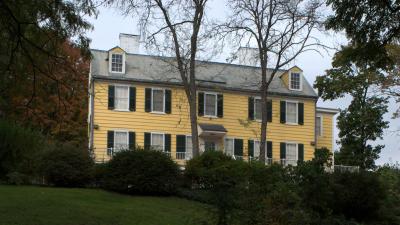 Did you know that Historic Cherry Hill is in the final phase of restoration? The historic home was built in 1787 and began extensive restorations in 2009. Get a behind-the-scenes peek of the final restorations with self-guided tours on Wednesdays and Saturdays! Learn about the architecture and watch walls be repaired, paper hung, art be unpacked and more. Walk-ins are welcome, but reservations are strongly encouraged. Masks are required at all times. 

Price: Tours are free in 2020
Schedule: Wednesdays and Saturdays from 1:00 PM to 4:00 PM | Reservations strongly encouraged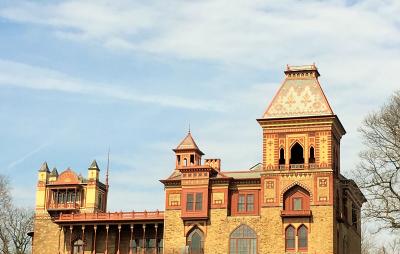 Olana Outdoor Tours
Olana State Historic Site, home of the well-known Hudson River School landscape artist Frederic Church, is a 250-acre historic estate in Hudson. Dive into the beautiful Hudson River landscape and fascinating architecture on an Olana Outdoor Tour. Choose between three tours including a 30-minute "Landscape and Architecture" guided walking tour, 60-minute "Art and Environment" guided walking tour or 60-minute "Olana Electric Carriage Tour." 
Price: Walking tours are $15 for non-members and carriage tour is $50/person 
Schedule: "Landscape and Architecture" at 12:00PM & 3:00 PM, "Art and Environment" at 11:00 AM & 2:00 PM and "Olana Electric Carriage Tour" at 10:00 AM, 1:00 PM and 4:00 PM.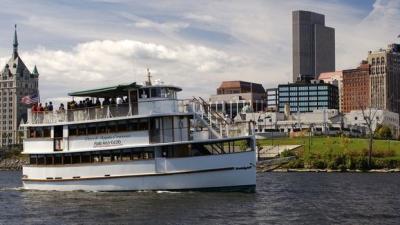 Embark on a tour of Albany by water with Dutch Apple Cruises! Climb aboard Albany's Riverboat for a Hudson River Sightseeing Cruise. The first half of the cruise is narrated by a Hudson River Historian who tells tales of the city and points out landmark sights along the river. On the second half of the cruise, relax under the sun and enjoy the stunning skyline views of Albany. Make sure to review the healthy & safety policies before purchasing tickets! 
Price: Table for Two starts at $50 
Schedule: Friday to Sunday at 1:00 PM | Reservations Required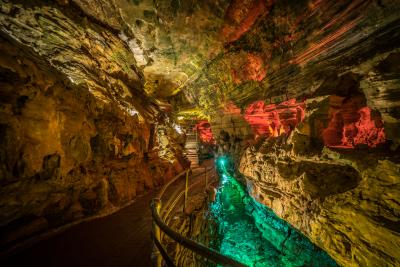 Photo courtesy of Howe Caverns
Descend 156 feet below the earth's surface on a tour of Howe Caverns! The six million year old caves are a natural wonder. On a guided tour, meander along twisting paths to admire limestone corridors, molton stone, underground lakes, mysterious stalactites and impressive rock formations. The tour includes an enchanting boat ride along the dark and mystic River Styx. 
Price: Adults $25; Seniors $22; Children $15; 4 and Under Free
Schedule: Wednesday to Sunday from 9:00 AM to 3:00 PM | Reservations required!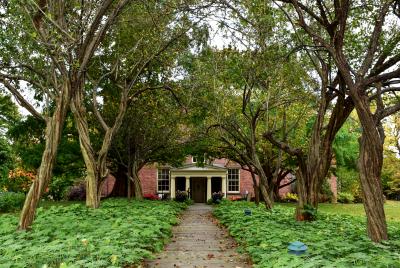 Perched above Albany's Arbor Hill neighborhood is the historic Ten Broeck Mansion. The elegant mansion was built in 1797-1798 for Revolutionary War General Abraham Ten Broeck. Tours of the mansion's historic interior will resume this August. In the meantime, Ten Broeck's formal gardens are an urban oasis. Open for free from dawn until dusk, explore the picturesque grounds of the historic home on a summer stroll. 
Price: $5 admission; children are free this season due to a generous donor!
Schedule: Tours will resume in August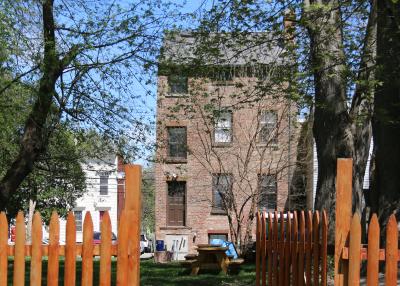 Stephen & Harriet Myers were the central Underground Railroad activists in the Capital Region during the 1850s. The couple welcomed freedom seekers to their home on Livingston Ave as a stop on the Underground Railroad. Now operated by the Underground Railroad Education Center, the Stephen & Harriet Myers Residence reflects Underground Railroad history from the perspective of Stephen Myers as a man enslaved in New York and from the perspective of Black abolitionists. The Stephen & Harriet Myers Residence will be reopening to the public on August 3! Masks are required at all times. 
Price: Adults $10, Seniors $8, Children 5-12 years $5, Under 5 years free
Schedule: Reopening on August 3 | Call ahead for a tour at (518) 621-7793