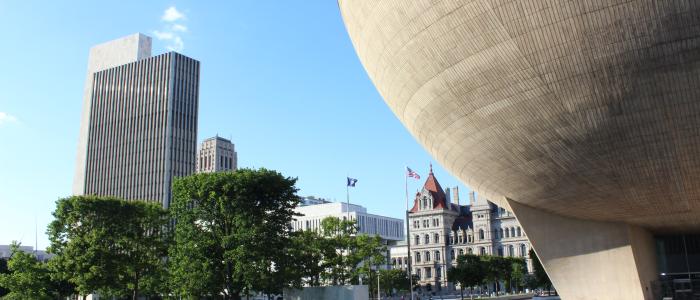 Looking to explore Albany beyond your college campus? We've got you covered with helpful information on transportation, dining, things to do and more! Scroll on for tips and tricks for college and university students looking to discover Albany.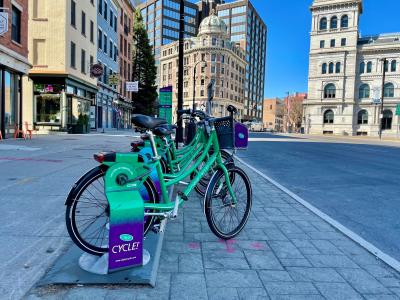 Transportation
Capital District Transportation Authority connects the Capital Region through public transportation. University at Albany, The College of Saint Rose, Russell Sage Colleges, Albany College of Pharmacy, Maria College and Siena College students receive universal access to all CDTA bus routes, the Northway Xpress Commuter service and STAR with the swipe of the student ID card. Students can also take advantage of CDPHP Cycle!, a bike-share program operated by CDTA & CDPHP, to pedal across Albany County to various destinations. Students can also explore downtown Albany with SCOOT, a brand-new fully electric scooter-sharing program. 
The Capital Region is accessible via bus, train and plane! The Greyhound/Adirondack Trailways bus terminal is located in downtown Albany, a short drive away from most Albany college and university campuses. Across the river in Rensselaer, the Albany-Rensselaer Amtrak Station is one of the busiest train stations in the country connecting Albany County to destinations throughout the Northeast and beyond. Plus, the Albany International Airport offers direct flights to a variety of destinations beyond New York State.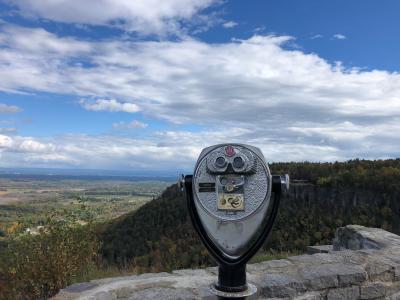 Budget-Friendly Things To Do 
Explore beyond your college campus without breaking the bank. Albany County is home to a variety of budget-friendly things to do from outdoor destinations to historic attractions. If you have access to a car, journey to John Boyd Thacher State Park, perched atop the Heldberg Escarpment, to hike the network of trails, chase waterfalls and marvel at panoramic views of the landscape. The New York State Capitol and Empire State Plaza (home to a totally Insta-worthy ice skating rink in the winter) are must-visit attractions that offer free tours for visitors. If museums are your jam, the New York State Museum is free and the Albany Institute of History & Art offers a discounted free of $8 for students. Albany County is also home to Cohoes Falls, the second largest waterfall in New York State, that is a bucket list destination. For easy access to information on more things to do, download the Discover Albany App!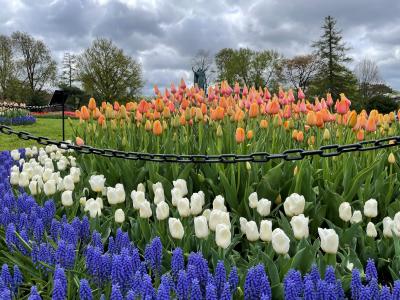 (Free!) Albany Events
From annual festivals, to award-winning performances, to holiday festivities, there is always something exciting happening in Albany County! While some events require an admission fee, there are a variety of free events and festivals that occur throughout the year. This September, downtown Albany's North Pearl Street will close to traffic for PearlPalooza, a free all-day music festival that kicks off with YogaPalooza in the morning. In May, make plans to visit Washington Park during Tulip Festival to enjoy Albany's signature festival featuring live music, food and of course, tulips! For more information on upcoming events, visit the Discover Albany Events Calendar.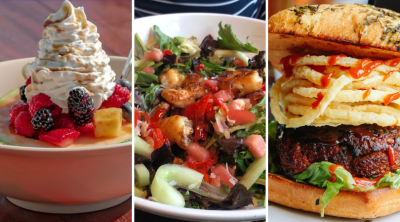 Experience the Culinary Scene
If the opportunity arises to dine off-campus, take it! Albany County's culinary scene features a variety of restaurants from cozy pubs, to friendly cafes, to quick bites, to upscale dining. Check out the Discover Albany College Edition: Off-Campus Dining blog post for a guide on where to eat for breakfast, lunch and dinner organized geographically by Albany colleges and universities! 
For students 21 and over, explore the Capital Craft Beverage Trail to experience the booming craft beverage industry in the Capital Region. Pick up a free Passport at one of the participating producer locations. Throughout the school year, visit producers from Fort Orange Brewing to Nine Pin Cider to purchase a drink, receive stamps and then redeem them for prizes! 
Additional Helpful Information: 
Discover Albany College Edition: Best Places to Study Off-Campus
Discover Albany College Edition: Back-To-School Shopping
Special Offers