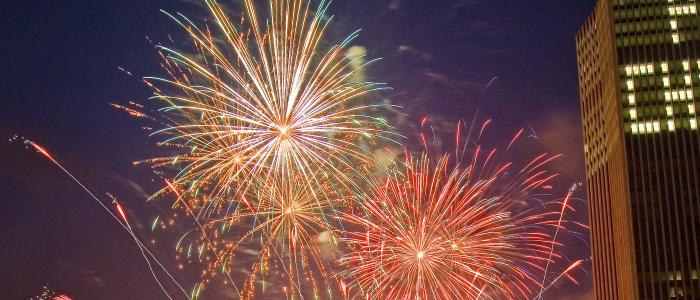 Mark your calendar for Summer fun in Albany County! From the biggest Fourth of July celebration in Upstate New York, to a series of fairs, festivals, live music events and more, there are dozens of things to look forward to! Scroll on for a look at just some of the fun events happening this year as the days grow longer and the weather gets warmer.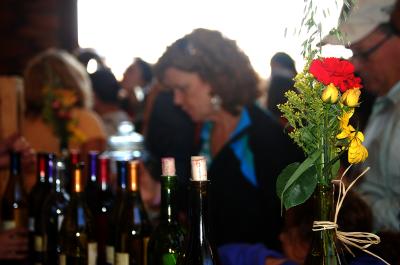 Capital Strawberry and Wine Festival
June 3 and June 4
Altamont Fairgrounds
Enjoy delicious strawberry desserts, cocktails, and sweet strawberry wines at this early June festival! There will also be live music, vendors, and kids activities.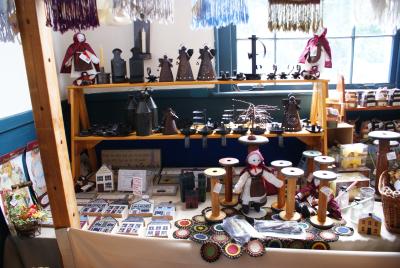 Summer Craft Fair at the Shaker Heritage Society
June 10 and June 11
Shaker Heritage Society
At the site of the country's first Shaker settlement, help support over 75 local artists and get a chance to make your own Shaker themed crafts. The fair also features a petting zoo, pony rides, live music, and special tours of the site.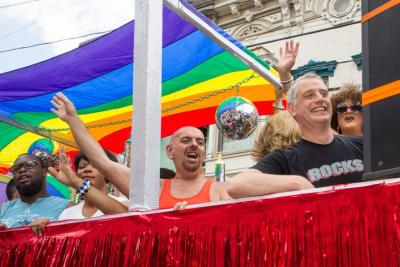 Celebrate Pride!
June 10
Washington Park
Join In Our Own Voices for their inaugural Black, Indigenous, & People of Color (BIPOC) Pride celebration! Enjoy live music, including performances by Grammy nominated singer Angie Stone, food vendors and more. In Our Own Voices has served the needs of and created a welcoming space for the BIPOC LGBTQ+ community for over 25 years. Their Pride celebration recognizes the contributions, resilience and struggles of the community in the Capital Region.
Capital Pride Parade & Festival
June 11
Parade Route: State Street, Lark Street, and Madison Avenue
Festival: Washington Park
The Capital Pride Parade & Festival is known as the second largest Pride celebration in the state, often attracting over 25000 people! March in the parade down State Street, Lark Street, and Madison Ave and then join the festival fun featuring live music, performances, and hundreds of vendors in Washington Park. The event is hosted by the Pride Center of the Capital Region, which has served the LGBTQ+ community in the Capital Region since 1970.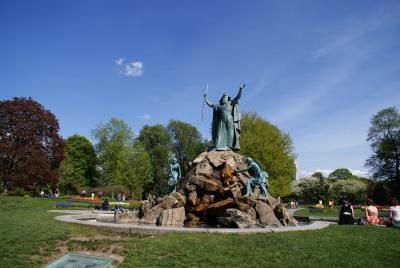 Dad Fest
Father's Day, June 18
Washington Park
This Father's Day, treat dad to a fun afternoon in Washington Park at the City of Albany's annual Dad Fest. The festival features a Classic Car Show along with food and vendors!
Solstice Festival at the Irish American Heritage Museum
June 21 and June 22
Irish American Heritage Museum
Celebrate the official start of Summer and bask in the longest day of the year with a two-day music festival at the Irish American Heritage Museum! On the 21st, enjoy traditional Irish music performed by fiddle player Brendan Mulvihill, banjo player Angelina Carberry, and button accordion player Dan Brouder. Then, on the 22nd, enjoy original music by Irish folk singer-songwriter Michael Darcy and his new band.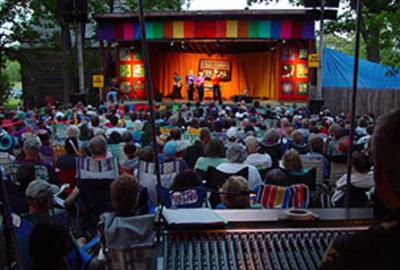 Old Songs Festival
June 23 to June 25
Altamont Fairgrounds
A relaxed family-friendly festival featuring music from a range of genres such as folk, traditional, Celtic and world music and dance. Old Songs brings you concerts each night and workshops, vendors, dances and performances each day.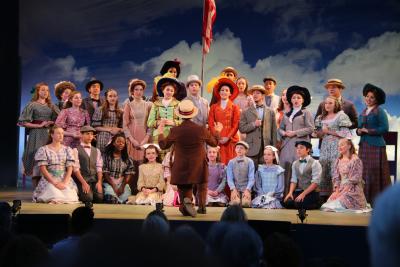 Something Rotten June 23 to July 22
The Secret Garden August 8 to August 19
Washington Park Lakehouse
Enjoy wonderful lakeside performances all Summer on the Park Playhouse stage located in Washington Park. The Playhouse Stage Company will perform Something Rotten, a satirical musical-comedy set in the Renaissance Era, from late June to late July. Performances of The Secret Garden, a musical adaptation of the classic children's novel, will run from August 8 to August 19. All performances are free!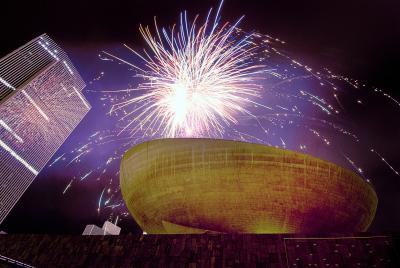 New York State's Fourth of July Celebration
July 4
Empire State Plaza
 
Of course, the start of Summer brings great anticipation for amazing July 4th firework displays. The Empire State Plaza has an event that won't let you down. Known as the largest Fourth of July celebration in Upstate New York, this free way to celebrate Independence Day features live music, great food, and of course, fireworks!
                     
 Beers, Bikes, and Barges: Albany
July 6
Starting at C.H. Evans Brewing Company
Summer is one of the best times to explore the historic Erie Canal! The Historic Albany Foundation, Discover Albany, and the Erie Canal Museum have partnered to present the Albany leg of Beers, Bikes, and Barges. This 90-minute cycling tour gives you a unique look at the history of the Erie Canal in Albany as well as Albany's brewing history. Fun Fact: Albany's brewing history goes back hundreds of years, we were once one of the largest brewing hubs in the country! End your ride with a free beer as a part of the registration fee at C.H. Evans Brewing Company and learn about the brewery's history.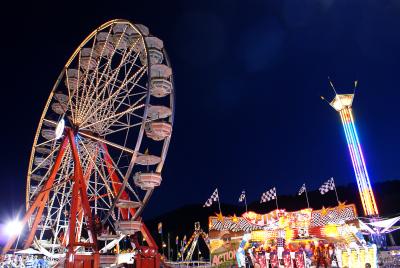 The Altamont Fair
August 15 to August 20
Altamont Fairgrounds
A Summer in Albany County is never complete without a day at the Altamont Fair! The fairgrounds cover 138-acres making them one of the largest fairgrounds in the state. Enjoy classic rides, games, and food at the fair that's been around since the late 19th century!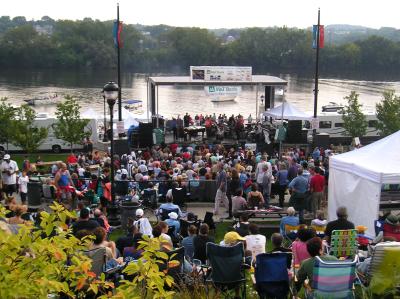 September 9
Albany Corning Preserve - Jennings Landing
It's not – technically – the end of Summer until September 23! Enjoy the last bit of summer at the Albany Riverfront Jazz Festival. This day-long, free concert ends with a beautiful fireworks show you won't want to miss.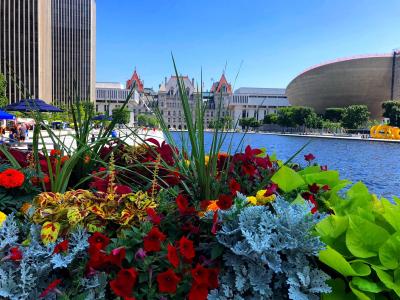 Ongoing free, Summer events throughout Albany!
Find exciting things to do almost every day of the week, all Summer long, from a variety of Farmer's Markets to Summer concert series, outdoor movies, and more! Check out our Summer Event Series page to find fun, free, and family-friendly events reoccurring throughout the whole season.