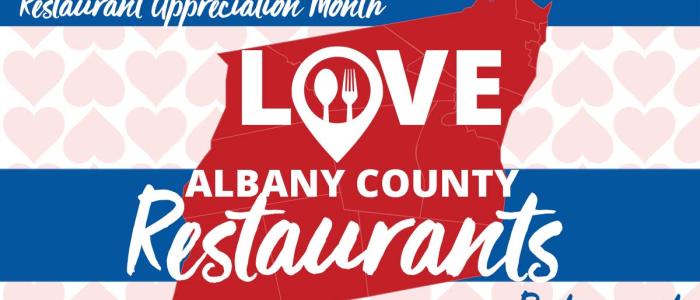 Albany County came together to show our local restaurants some love last month! Restaurant Appreciation Month was a huge success with 60 submissions that entered over 40 restaurants from across Albany County to win a free year of partnership with Discover Albany. The lucky winner, Umana Yana Restaurant, is an Afro & Asian Carribean inspired restaurant in the City of Albany! Scroll on for our round-up of restaurants to add to your Albany County dining bucket list!
Winner: Umana Yana Restaurant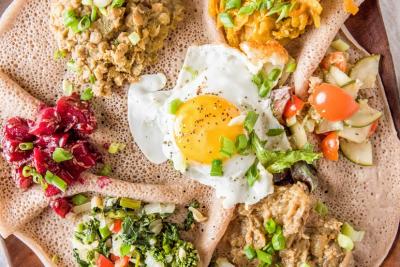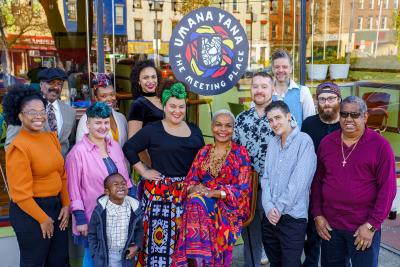 Photo Credit: Jamel Mosley, E Mel Media
Umana Yana, nestled off Washington Ave in the City of Albany, is an Afro & Asian Caribbean Inspired restaurant. Open from Tuesday-Sunday, the eatery offers lunch, dinner and brunch depending on the day. Umana Yana offers a variety of dishes and has a large selection of gluten free, vegetarian and vegan options. Umana Yana has a second location in the Empire State Concourse that's open from 10:00 AM- 2:30 PM Monday- Friday. Make sure to stop on by and try their delicious food!
Restaurants Submitted
City of Albany
Banh Mi 47
74 N Pearl St Suite 5, Albany, NY 12207
The Bishop
90 N Pearl St, Albany, NY 12207
CH Evans Brewing at Albany Pump Station
19 Quackenbush Square, Albany, NY 12207 
The Cuckoo's Nest
234 Western Ave, Albany, NY 12203
DeFazio's Albany
75 Livingston Ave, Albany, NY 12207
Druthers
1053 Broadway, Albany, NY 12204
Emack & Bolio's
366 Delaware Ave, Albany, NY 12209
Fort Orange Brewing
450 N Pearl St, Albany, NY 12204
Juniors Bar and Grill
1094 Madison Ave, Albany, NY 12208
The Lark Street Tavern
453 Madison Ave, Albany, NY 12210
The Loft @ 205
205 Lark St 2nd floor, Albany. NY 12210
Nicole's Restaurant
556 Delaware Ave, Albany, NY 12209
Nine Pin Cider
929 Broadway, Albany, NY 12207
Oki Poki
41 State Street, Albany, NY 12206
Pearl Street Diner
40 N Pearl Street, Albany, NY 12207
Sake Cafe
273 New Scotland Ave, Albany, NY 12208
Shogun
457 Madison Ave, Albany, NY 12210
The Skinny Pancake
1 Steuben Street, Albany, NY 12207
Soho Pizza
269 Lark St, Albany, NY 12210
Spinner's Pizza
22 Picotte Dr, Albany, NY 12208
Stacks Espresso Bar- Broadway Location
488 Broadway, Albany, NY 12207
Stagecoach Coffee
90 State St., Albany, NY 12207
Tipsy Moose Tap & Tavern
261 New Scotland Ave, Albany, NY 12208
Umana Yana Restaurant
240 Washington Ave, Albany, NY 12210
Yono's
25 Chapel St, Albany, NY 12210
City of Cohoes
Signal 30
201 Colombia St., Cohoes, NY 12047
Town of Bethlehem 
Extra Napkin
159 Delaware Ave, Delmar, NY 12054
Foco Taco
374 Delaware Ave, Delmar, NY 12054
Perfect Blend Cafe & Bakery
376 Delaware Ave, Delmar, NY 12054
Shalimar Delmar
180 Delaware Ave, Delmar, NY 12054
Swifty's (Delmar Location)
367 Delaware Ave, Delmar, NY 12054
Tomo Asian Bistro
1365 New Scotland Rd #10, Slingerlands, NY 12159
Town of Colonie
Rudy's V&R
50 Exchange St, Albany, NY 12205
Town of Guilderland 
Dosa Grill
1225 Western Ave, Albany, Ny 12203
Peaches Cafe
1475 Western Ave, Albany, NY 12203
Tara Kitchen
1785 Western Ave, Albany, NY 12203
Town of New Scotland
Northern Barrell
10 N Main Street Bld 6, Voorheesville, NY 12186