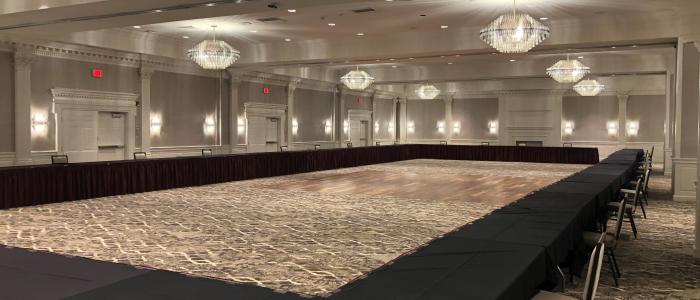 It has been an extremely challenging year for the leisure and hospitality industry in Albany County. The hotels have adapted to hosting socially distanced and hybrid meetings, while enhancing health and safety protocols. The Desmond Hotel Albany Director of Sales Jack Roddy shares his insights on how COVID-19 has impacted the meetings and hotel industry.

What health and safety protocols does your hotel have in place for meetings? 
All meetings are set in a socially distanced manner allowing at least six feet of distance between seats. Signage reminding guests to socially distance and wear masks is posted at the entrance to all meeting rooms, along with a hand sanitizer station. As an IHG affiliate we follow the IHG Clean Promise standards of cleaning and sanitizing all meeting spaces before and after an event, as well as only serving individually wrapped food & beverage items. Our staff all wear masks and gloves during service.

How important do you see hybrid meetings to the future of the industry? 
I do not see hybrid meetings as important to us in the future, we have had very limited virtual meetings at the hotel. Our trend has continued to be small in-person meetings.

How do you see food and beverage evolving for future meetings? 
I think that once the vaccine is successfully distributed and restrictions are removed, people will once again want buffets and stationed food & beverage at their events.

What is your biggest piece of advice for meeting planners planning an event for 2021? 
There is a pent up demand for in person meetings and getting back to normal. If you want to have a meeting the fall of 2021, you should be planning now; once the governmental restrictions on gatherings are lifted it will be difficult to find any space.