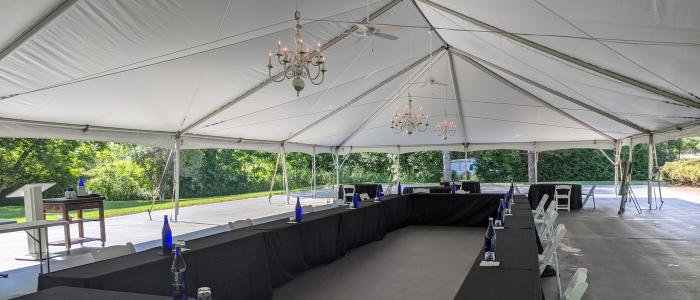 It has been an extremely challenging year for the leisure and hospitality industry in Albany County. Hotels have adapted to hosting socially distanced and hybrid meetings, while enhancing health and safety protocols. The Century House General Manager Monica LaBree shares her insights on how COVID-19 has impacted the meetings and hotel industry.
Do you have an example of a small meeting success story that you can share with us? 
We have a monthly group that had cancelled their meetings when COVID hit. Late summer/early fall they wanted to try to host the gathering once again so we did it outside, then as the weather got cold, they still wanted to host but were anxious about their usual meeting space. The answer was to put them in a ballroom. Every attendee gets their own table, menus and services were all modified, and AV was adapted so those not able to attend due to company policy could call in. They are very happy and continue to meet at the house.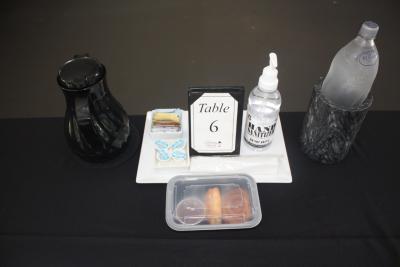 What health and safety protocols does your hotel have in place for meetings? 
We have initiated an individual meal and beverage concierge package. In other words, instead of putting out a buffet and beverage table for all to share, each guests gets their own pot of coffee and bottle of water, their own meeting tray with sanitizer and wrapped utensils, and a phone number they can text if they want a beverage or fresh pot of coffee etc. This keeps staff interaction to a minimum as well as minimizing common touches between guests. This has been a big hit and we plan to continue this concierge package into the future. 

How important do you see hybrid meetings to the future of the industry? 
The answer to this has changed recently. The new trend is to have a half and half meeting, so flexibility to do virtual for those that are quarantining is important and we don't see that ending soon.

How do you see food and beverage evolving for future meetings? 
Individual meals is what we are seeing extending into the future as we make our way out of the pandemic. Corporate clients are looking for any opportunity to minimize common touches.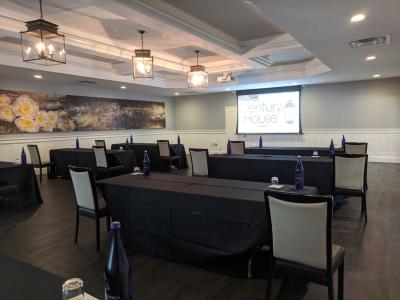 What is your biggest piece of advice for meeting planners planning an event for 2021? 
I have two: find out what the COVID cancelation clauses are and be prepared to have guests have to attend virtually at the last minute.