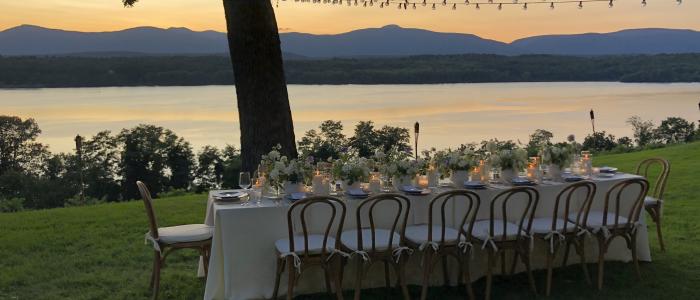 Love is not canceled! We spoke with Mazzone Hospitality Director of Event Design Aimie Wockenfuss about the enormous shift the team has experienced this year. She shared a success story about a couple pivoting plans, advice for engaged couples and insights into the wedding industry. Keep reading for inspiration for your own #AlbanyEverAfter!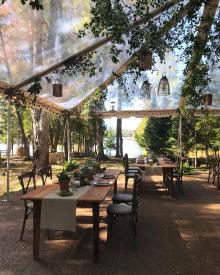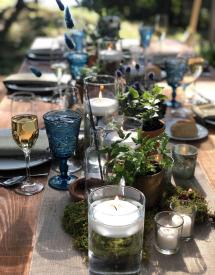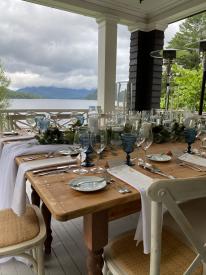 1. How has your venue adapted to hosting smaller weddings under the current health and safety regulations? 
2020 has been quite the year of creativity and innovation at Mazzone Hospitality. As a team of Culinary, Operations and Design professionals, we collaborated to create signature, special events for bridal couples. We designed the Petite Affair Wedding package – offering unique and intimate stylized food and decor. Additionally, Gourmet Gift Boxes have been created – easing stress for couples to offer as a unique thank you to their bridal party and family. Our new online sales platform makes the ordering easier than ever before. Décor packages are available at the venues – from tabletop to spatial design. Venues have virtual consultations and tours – offering a glimpse of the unique and stunning properties Mazzone Hospitality has to offer.
2. What is the biggest concern (or hesitation) you've received from couples currently planning a wedding and how do you overcome this? 
Couples have hesitated, thinking their weddings wouldn't be special without all the guests. Mazzone Hospitality has been helping them focus on the details. For both culinary and design, we gather the couples' thoughts and ideas, removing stress, while giving them their dreams. We have created individual displays and presentations for food, increasing staff, and responding to the COVID rules. Over and over, we have heard how much the couples enjoyed their relaxed and intimate wedding day.
3. Do you have a success story on a recent minimony or microwedding that you can share with us? 
How do you pivot from 240 to 12 guests?? Recently, Mazzone Hospitality had the pleasure of planning a wedding for a special client – the request, have family in attendance but not all at once. We created a small, elegant and intimate weekend. A church wedding was followed by a small Tea and Champagne reception so the grandparents, aunts and uncles could celebrate safely. After, the immediate family gathered at a private home to enjoy a customized 5 course meal paired with wines in a relaxed atmosphere. Stylized plates were presented, with the chefs explaining each course. The bride happily had time to make a birthday cake for her groom. The response from the couple? " The day could not have been more perfect."
4. How do you think the COVID-19 pandemic has changed the future of the wedding industry? 
The pandemic has affected everyone to some degree. Creativity, personalization and details will be leading elements to all events - whether food and beverage, or design. Vendor relations are even more important as we support one another through this time.
5. What is your biggest piece of advice for couples planning a wedding in 2020? 
Create your event around your personalities and tie in something special and meaningful. Your wedding day is about you two. In the end, it's all about marrying the person you love.
6. What is your biggest piece of advice for recently engaged couples starting the wedding planning process?  
Advice – enjoy the process. Remember the reward. Love each other.