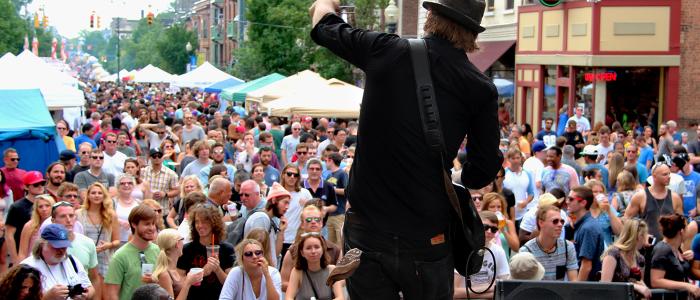 Lark Street is one of Downtown Albany's most beautiful and lively blocks; everything lives on Lark. Some of the best tattoo and piercing parlors, ice cream shops, bars and restaurants reside on Lark Street, which makes it the perfect place to host the largest festival in the capital district, Lark Fest. 
This weekend, Albany will be hosting the 36th annual Lark Fest! Lark Fest is Upstate's most renowned one-day festival and it is one of the most highly anticipated events of the year! Whether you're a college student or an Albany local, Lark Fest is the perfect opportunity to get out and enjoy the beautiful weather in Downtown Albany this weekend!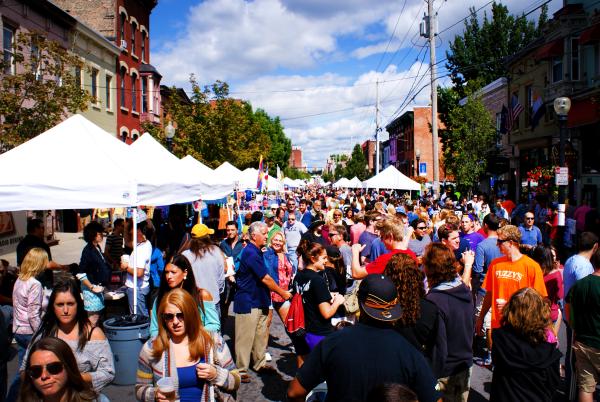 Lark Fest has so much to offer; from great food, drinks and live entertainment to activities for kids, visual art and crafts vendors, you're guaranteed to have a ball. This is definitely an event you don't want to miss! 
This year, Lark Fest will take place on Saturday, September 23rd and the official hours are 10:00AM to 6:00PM; although, I can tell you from personal experience that the festivities will last beyond 6:00PM. This Saturday, Lark Street will be action packed from early morning until late at night; Lark Street residents will have had enough by the end of the night.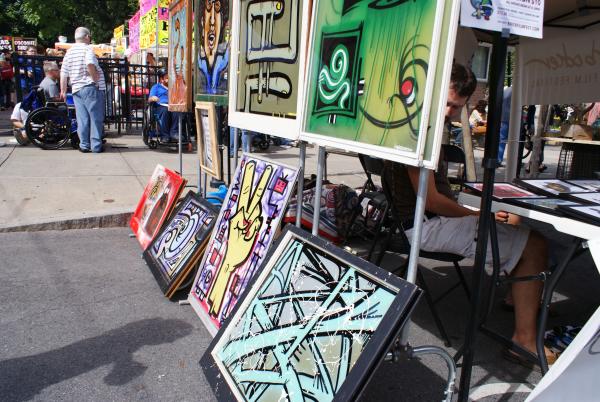 As I mentioned before, there will be live entertainment throughout the entire festival. Some of the bands that will be on the stage this Saturday are Cloud Nothings, Jackal Onasis, Mic Lanny (Pig Food Records) W/S/G Bez, Aloha, Let Go Daylight, Front Business and Jouska. The Spring St. stage will kick off with Let Go Daylight at 11:00AM while the Madsion Avenue stage will begin with Front Business at 11:20AM so make sure you're up and out bright and early!
As for the food, drinks, visual art and crafts, vendors have not yet been announced but I am positive that we will not be disappointed. You can check on the official Lark Fest website throughout the week for vendor updates. Lark Street bars and restaurants will be open for the public to enjoy throughout the duration of the festival. 
There will be a lot of drinks and fun involved so those that plan to attend are strongly encouraged to travel by public transportation. All bus routes can be found on the CDTA website. Also, Lark Street, as well as majority of the neighboring roads will be shut down for the festival so traveling by car will be very difficult, make sure to plan ahead! 
Lark Fest will be fun filled all day so make sure you carve out some time to stop by and enjoy everything the festival has to offer. See you there!