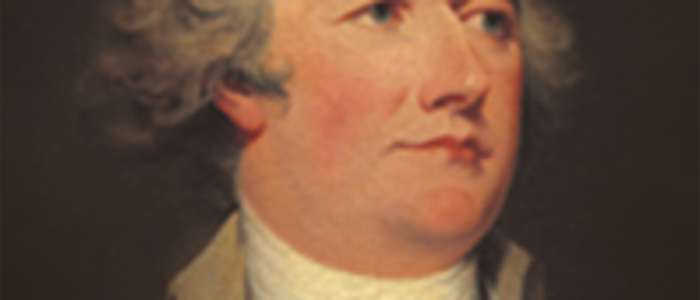 By Deborah Perez
Name: Schuyler Mansion State Historic Site
Address: 32 Catherine Street, Albany, NY
Year buildings was constructed: 1761
Constructed by: Construction of the mansion was supervised by master carpenter, John Gaborial, of Boston, Massachusetts.
Original purpose: Family home of Philip and Catherine Van Rensselaer Schuyler
Current Owner: New York State Office of Parks, Recreation and Historic Preservation
Current purpose/plans: Museum and National Historic Landmark

Exciting restoration projects are planned in celebration of Schuyler Mansion's 100th Anniversary as a New York State Historic Site.
The restoration of Schuyler Mansion, once the Albany, N.Y. home of Revolutionary War Major General Philip Schuyler, his wife Catherine Van Rensselaer Schuyler and their family, has been an ongoing effort spanning nearly ten decades. October 17, 2017 will mark the 100th anniversary of Schuyler Mansion being opened to the public as a New York State Historic Site.
Several exciting restoration projects are underway in celebration of this important anniversary. Possibly the most highly anticipated of these projects is the installation of a digitally produced reproduction of the hand painted, English, scenic wallpaper called The Ruins of Rome that originally graced the walls of the Schuyler's elegant, 18th century, Georgian mansion.
Rare even in its own time, this scenic wallpaper had been produced in London, England in the mid-18th century. Its grand murals depicting landscapes with Roman ruins were painted en grisaille (meaning varying tones of grey) using tempera on watercolor paper. The monochromatic illustrations were based on European engravings of paintings by Giovanni Paolo Pannini; an Italian artist active in Rome in the first half of the 18th century. Greek and Roman ruins were popular subject matter for artistic expression in the mid-18th century in England and Europe reflecting contemporary fascination with architectural ruins being unearthed at the archaeological excavations of Herculaneum and Pompeii.
Only two other American houses from the colonial period are known to have had English painted scenic wallpapers similar to the ones young Philip Schuyler had purchased in 1761 for his new home. The manor house of Stephen Van Rensselaer II, built in 1765, which once stood in Albany, N.Y., was one of those homes. Before it was taken down in 1893, its painted mural papers were removed and eventually donated to the Metropolitan Museum of Art where they now hang on display in a Van Rensselaer Period gallery in the museum's American Wing. The second home is the Jerimiah Lee Mansion, which was constructed in 1766 and still stands today in Marblehead, Massachusetts with most of its original mural wallpapers intact.
The process of creating a digital reproduction of The Ruins of Rome scenic wallpaper for Schuyler Mansion is currently being undertaken by New York State Preservationist Erin Moroney and former New York State Photographer Rich Claus. Their project began with trips to the Metropolitan Museum of Art and the Jeremiah Lee Mansion to study and photograph the period mural papers on view at these sites. Back in their lab on Peebles Island in Waterford, New York, Erin and Rich utilized computer programs to digitally "stitch" the individual scenes together, edit out unwanted architectural elements and blend their images in order to create a uniform and historically accurate color and feel.
The interior spaces of Schuyler Mansion including the main entrance hall, stair-hall, and upstairs "Saloon", originally designed over two hundred years ago to dazzle mansion guests, await transformation to their former grandeur. Thanks to the efforts and expertise of Erin Moroney and Rich Claus, and the enthusiastic support of Friends of Schuyler Mansion and many others for this restoration project, the outstanding digital reproduction of The Ruins of Rome scenic wallpaper will be printed and installed at Schuyler Mansion prior to the site's 100th anniversary as a public Historic House Museum.
About the Author: Deborah Perez has been a Historic Site Interpreter for Schuyler Mansion State Historic Site for the past five years and a long time Museum Teacher at Historic Cherry Hill, another wonderful 18th century Georgian home that is open to the public and is located in Albany, New York.
Schuyler Mansionis located at 32 Catherine Street in Albany, NY. Guided tours for groups and individuals are available year-round by reservation. Schuyler Mansion also hosts a full calendar of educational and cultural events. For more information, please contact (518) 434-0834.