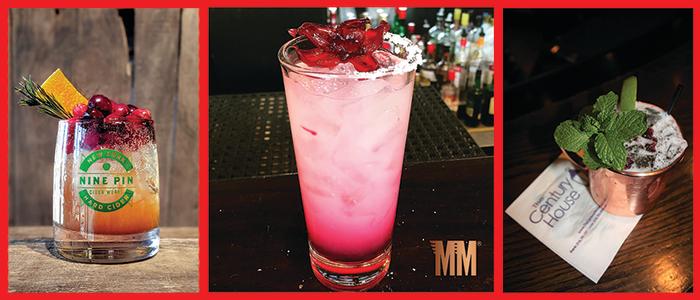 Get in the holiday spirit with a festive cocktail! Upgrade your standard holiday beverages with these spirited recipes from local craft beverage producers and restaurants. These recipes are also a great excuse to stock up on handcrafted spirits and support our local craft beverage & restaurant industries during this difficult time. Scroll on for a few cheers-worthy cocktail recipes to shake up at home this holiday season and beyond.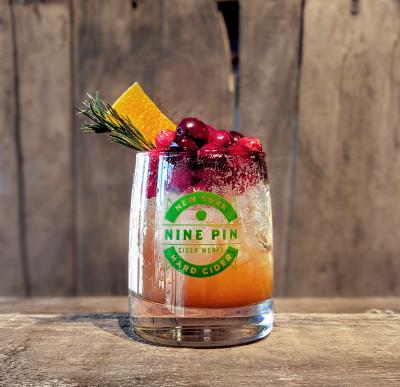 Nine Pin Cranberry Holiday Punch
Recipe courtesy of Nine Pin Cider
Makes 5-7 servings 
Ingredients:
2 cans Nine Pin Ginger Cider
2 cans Nine Pin Cranberry Orange Light Cider 
3 fl oz of your favorite spirit (We like Harvest Spirits Apple Jack or Albany Distilling Iron Weed Bourbon)
3 oz Fresh Orange juice 
1/2 cup Fresh Cranberry Halves
3 springs Fresh Rosemary 
Method:
1) Mix all ingredients together in a 3/4 gallon punch bowl.

Photo by J. Malouf
A Simple Spruce & Gin​
Recipe courtesy of Hedonic Tonic
Beverage created by Sarah Jane McLaughlin of New World Bistro Bar fame​ (now known as The Kitchen Table)
Description:
We tend to think of gin and tonics as a warm weather drink, but this cocktail has a little twist, with the mixer made from locally harvested spruce tips and spruce gum. Many have said it tastes like Christmas…you decide! 
Ingredients: 
2 oz Dry Gin
1/2 oz Simply Spruce mixer
Splash/squeeze of Fresh Lemon Juice
3 oz Plain Seltzer Water
Lemon wedge 
Lemon zest (optional)
Cracked black pepper (optional)
Method: 
1) In a 6 oz glass, combine gin, Simply Spruce and lemon juice.
2) Add ice, stir slightly to combine.
3) Add seltzer, stir slightly again.
4) Add lemon wedge/zest and/or black pepper for extra zing!
Interested?  Pick up a bottle of Simply Spruce (or any other flavor) at the Fort Orange General Store Holiday Pop Market on December 21 or December 24 when Hedonic Tonic LLC will be there selling all flavors. Visit us on-line @hedonic.tonic for low cost shipping throughout December, 2020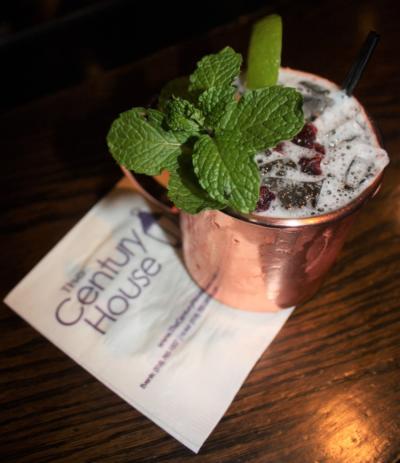 Holiday House Mule
Recipe courtesy of The Century House
Ingredients:
1.25 oz Pick Six Vodka (Saratoga Springs NY)
.75 oz Lychee Liqueur
2.0 oz Saranac Ginger Beer (Utica NY)
1.0 oz Nine Pin Cider (Albany NY)

Method: 
1) Mix all ingredients together and serve in a copper tin.
2) Garnish with cranberries, lime and mint sprigs.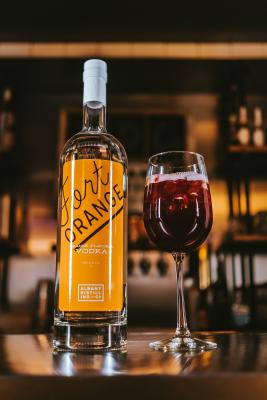 Photo by Kiki Vassilakis - Photographer​
ADCo Holiday Punch
Recipe courtesy of Albany Distilling
Recipe by Bar Manager Jennifer Parsley 
Ingredients:
1oz Fort Orange Vodka
1.5oz Red Wine
1oz Cinnamon Simple Syrup
2oz Cranberry juice

Method:
1) Add all ingredients to a shaker with ice.
2) Shake to mix well. 
3) Pour into a wine glass.
4) Top with a splash of gingerale, fresh cranberries, and chopped apple.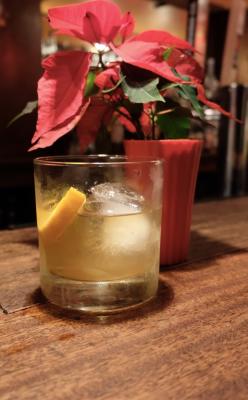 Photo by Julia Johnson
Not Another Negroni 
Recipe courtesy of New World Bistro Bar (now known as The Kitchen Table)
Recipe by Renee Mathews
Ingredients: 
1 1/4 oz Reposado Tequila
1 oz Cacao Nib Infused Sweet Vermouth*
3/4 oz Ancho Reyes
Generous dashes orange bitters (about 4-6)
1 orange slice
Method:
1) Stir tequila, vermouth, Ancho Reyes, & bitters in an ice-filled mixing glass until very cold, about 30 seconds.
2) Strain over a big cube in a rocks glass.
3) Garnish with a slice of orange. 
*to infuse sweet vermouth with cacao nib's, pour one 750mL bottle of sweet vermouth (any will do, I tend to use Noilly Prat,) into a container with an air tight lid. Add 3 tablespoons cacao nibs and let sit for three hours, shaking occasionally. Strain back into the glass bottle for storage.
New World Bistro Bar is open for "All Day Take Away" from Wednesday through Sunday 11:00 AM to 7:00 PM. There is an in-house market and bottle shop featuring everything from baked goods, to dips and snacks, to local meats. For the holiday season, the market will be fully stocked selling wines and specialty items. The Christmas Day Brunch Feast at Home (available for pickup Christmas Eve) will debut next week on New World Bistro Bar's website.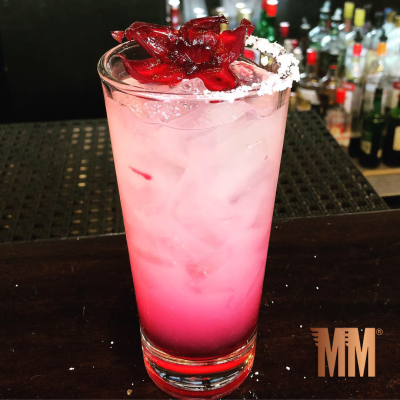 Hibiscus Margarita​
Recipe courtesy of Maggie McFly's
Ingredients: 
1 1/2 oz Reposado Tequila
1/2 Hibiscus Syrup
3 oz Housemade Margarita 
Method: 
1) Mix together.
2) Served over ice. 
3) Garnished with Hibiscus Flower.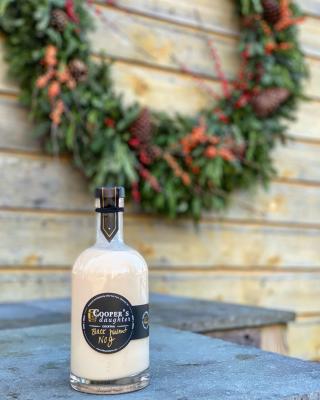 Photo by Sophie Newsome
Black Walnut Nog
Recipe courtesy of Cooper's Daughter Spirits
Recipe by Cooper's Daughter Spirits Owner Sophie Newsome 
*Member of the Capital Craft Beverage Trail 
Ingredients & Method: 
1) In a mixing cup with ice add:
1.5 oz Cooper's Daughter Cacao Maple Vodka
1.5 oz Cooper's Daughter Black Walnut Liqueur 
4 oz Ronnybrook Eggnog
2) Stir well.
3) Strain into a cup and add freshly grated nutmeg. 
This is also available pre-made as a bottled cocktail (featured in above photo). Cooper's Daughter Spirits at Olde York Farm will be open on New Years Eve from 12-5 with hot drinks in the Cocktail Garden. Propane heaters and an oversized fire pit will be going to keep everyone warm.