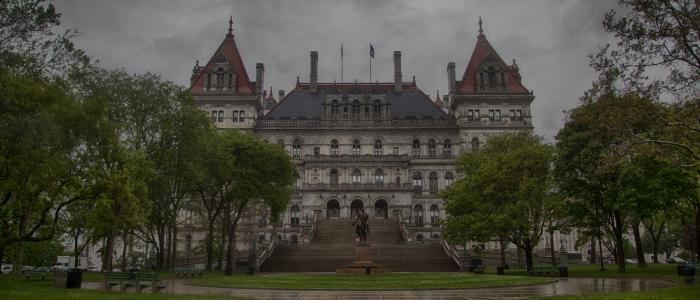 It's the most wonderful time of the year for fans of all things spooky and ghostly. Albany is a 400 year-old city, so of course it is full of famous hauntings, ghoulish tales and supernatural folklore. We've rounded up some of the upcoming ghost tours, haunted attractions, scary sites and more in Albany County! Keep reading if you desire a night of fright or to learn about a historic haunt.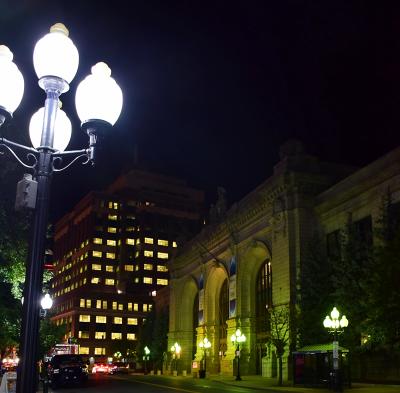 Ghost of Albany Walking Tours
Ghost of Albany offers walking tours of downtown Albany throughout the months of September and October. Prepare to be scared with haunted sites, mysterious encounters, scandalous tales and ghostly sightings in Albany. A touch of haunted Albany history is mixed in with the tour guide's personal experiences of supernatural happenings in Albany. It is a haunted walking tour that is perfect for both visitors and residents!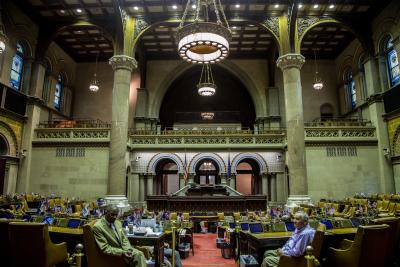 Photo Credit: ©AmityPhotos.com
Embrace the Halloween spirit and learn about the haunts of the New York State Capitol Building on a Capitol Hauntings Tour. Discover which two United States Presidents visited the Capitol after they died, learn about a secret demon with a rumored Capitol curse and maybe catch a glimpse of the spirit of the night watchman who died in the Capitol fire of 1911. This popular tour explores these famous hauntings and other legends connected to the Capitol Building. The tour is offered daily in October for free, but registration is required!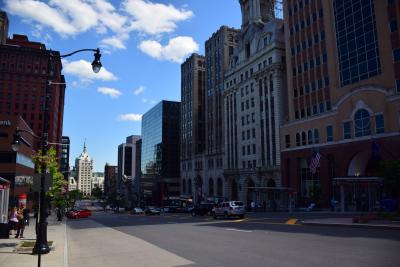 Haunted History Walking Tour
Head to the Discover Albany Visitors Center for a chilling afternoon of Albany lore with the Haunted History Walking Tour on October 7. Tour guests will explore the streets of downtown Albany while learning about the spirits that may still inhabit New York's Capital City. Guests will be regaled with tales of the ghosts of Legs Diamond, Boz the Baker and even Abraham Lincoln! This tour is a spooky way to learn a little bit more about Albany's 400-year old history.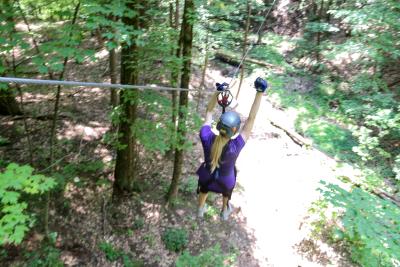 Zombie Zips at Mountain Ridge Adventure
Head to Mountain Ridge Adventure for Zombie Zips every Friday and Saturday night in October for a night of fright! The nightmarish adventure begins with a journey through a serial killer infested forest and ends with a plunge on the zip line. Brave guests might scream in terror while soaring through the night sky, but Zombie Zips is guaranteed to be a night of frightful fun!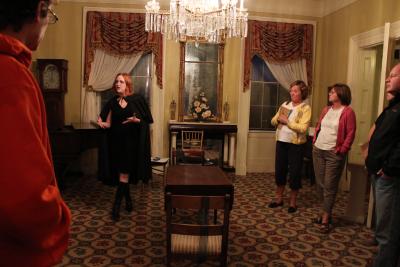 Haunted History Pub Crawl
Historic Albany Foundation, Ten Broeck Mansion and The Original Albany Ghost Tour host a one-of-a-kind paranormal pub crawl throughout the month of October.  The Haunted History Pub Crawl begins with a ghost hunt at Ten Broeck Mansion, one of Albany's most notoriously haunted sites. Once you survive Albany's version of the Haunted Mansion, the spooky fun continues with a pub crawl. Enjoy libations at Olde English Pub, McGeary's Irish Pub and the Hollow Bar + Kitchen while listening to tales of the supernatural and haunted folklore from your tour guide. Tours are offered on Tuesdays and Thursdays from October 11 - October 30.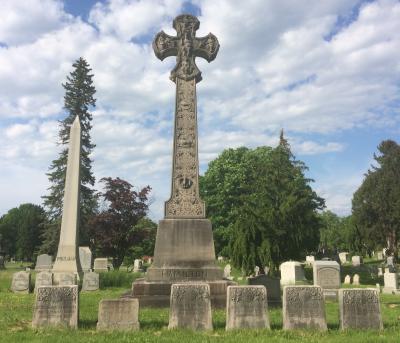 Historic Hauntings Walking Tour
Looking for a spook? Albany Rural Cemetery is home local legends and historically significant figures that may still be haunting the area. On October 27 learn a few strange stories about Albany Rural and its permanent residents on a Historic Hauntings Walking Tour. Discover local ghost stories and rumored haunts of Albany County while wandering the historic grounds of the cemetery.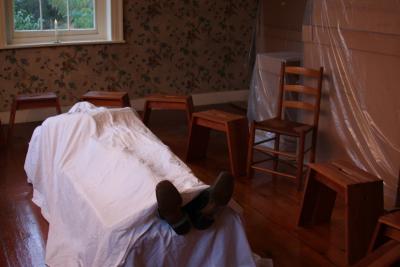 Murder at Cherry Hill
Step back in time and relive the harrowing night of May 7, 1827 when John Whipple was murdered at Historic Cherry Hill. This infamous murder resulted in two sensational trials and Albany's last public hanging. Murder at Cherry Hill has guests relive the night of frightening scandal by walking in the footsteps of a murderer and learning more about the cast of historical players. There are only a few tickets left, so don't hesitate and book your spot today! Tours are on October 24, 25, 26 and 27. 
Looking for a place to stay? The Hampton Inn & Suites Albany, Downtown is offering a special discount for those visiting Albany for a spooky event! View the offer here.