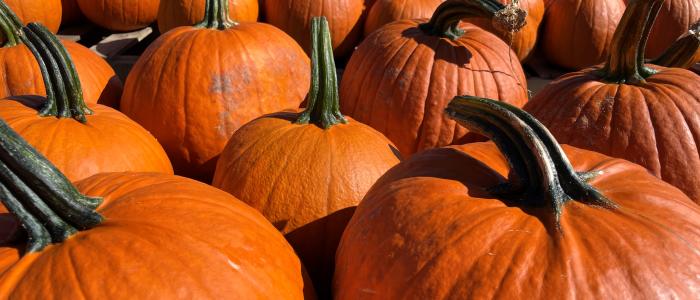 October in Albany is going to be a "gourd" time! We've got you covered with the ultimate guide to not-so-scary Halloween celebrations, parties and special events in Albany County and beyond. Desire a night of fright? Check out our blog post on Albany's Top Haunted Tours & Eerie Experiences. Get your calendars ready and scroll on for the details on upcoming Halloween celebrations in Albany County and beyond. 
Stay tuned for more! Check back throughout October for additional special events as they are announced.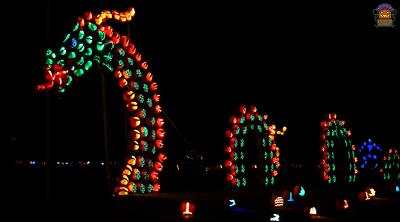 Hollowed Harvest
Various dates until October 31
The Altamont Fairgrounds are transformed into ultimate squash goals during spooky season. Admire 7,000 illuminated Jack-O'-Lanterns at Hollowed Harvest! This not-so-scary walk-through experience showcases carved pumpkins arranged into stunning landscapes and larger-than-life displays. Some tower as tall as 3 stories and some span more than 60 feet in length! Timed tickets must be purchased in advance.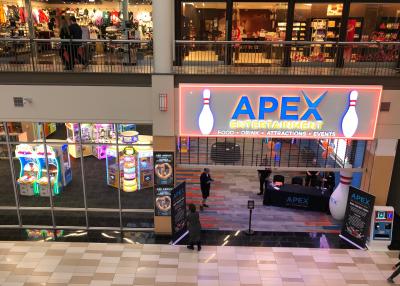 Pic or Treat Costume Contest
October 15 to October 31
Dress to impress with the Pic or Treat Costume Contest with Apex Entertainment and Crossgates Mall! From October 15 to October 31, visit the photo booth at Apex Entertainment to take a picture of your littles ones dressed in their Halloween costume. Email the photo to Crossgates to receive a special treat from Apex and to be entered for a chance to win a prize pack! If you cannot make it to the mall, take your costume photo at home and email it to Crossgates to be entered to win. Email Crossgates at CrossgatesMall@PyramidMG.com to participate.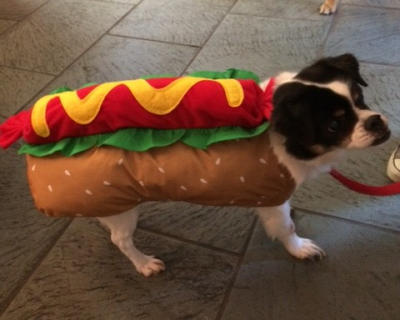 Hounds of Halloween
October 23
Creepy canines, hair-raising hounds and petrifying pooches gather for the Downtown Albany BID's annual Hounds of Halloween, a puppy trick-or-treating event. Dress up your pup for the Costumed Canine Contest and roam the streets of downtown Albany for unique Halloween treats for pubs (and people!). Each registered dog will have their photo taken for the  costume contest, and the winner will be determined by public vote via a Facebook photo album. The Howl-o-ween fun begins at the Olde English Pub and continues throughout downtown Albany. All proceeds benefit the Mohawk Hudson Humane Society.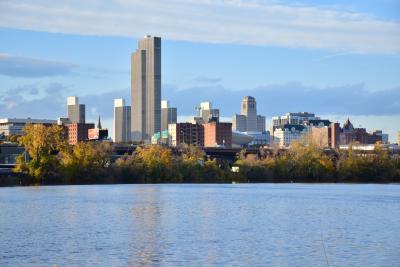 October 23: Barks & Brews Howl-A-Ween Cruise
October 29: 50s Rockin' Halloween Cruise
October 30: Henchmen Halloween Rock Cruise
Climb aboard Dutch Apple Cruises for three Halloween-themed cruises throughout the month of October. Bring your well behaved costumed doggo on October 23 for the Barks & Brews Howl-A-Ween Cruise. Even if do not have a dog, sign up for this cruise to enjoy seasonal beers and cute pups in costume! On October 29, break out your costumes for the 50s Rockin' Halloween Cruise featuring live music by Mark Gamsjager & The Lustre Kings. Jam out to 80s and 90s rock songs performed live by "The Henchmen" with the Halloween Rock Cruise on October 30. Costumes are encouraged for this 21+ event.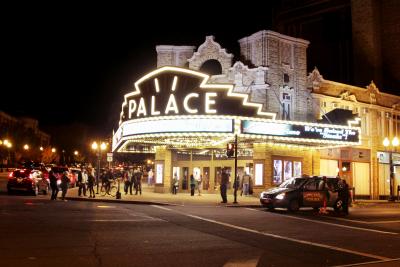 The Rocky Horror Picture Show
October 25
Celebrate 12 years of Rocky Horror at the Palace Theatre on October 25! The Kids of Albany return for the Annual Rocky Horror Picture Show, an outrageous musical spoof of classic horror films. Throw on your best Rocky inspired outfit and be prepared to do "The Time Wrap" during the night of fun and madness. 
#AlbanyHalloween2021
October 29
Albany Events teamed up with the City of Albany Department of Recreation for #AlbanyHalloween2021 on Friday, October 29! Enjoy candy and pumpkin giveaways at this drive and walk through experience. From 4:00 PM to 6:00 PM, stop by Buckingham Lake Park, Washington Park, Lincoln Park, Westland Hills Park and Hackett Boulevard to get in on the fun. Starting at 6:30 PM, head to the Arbor Hill and Hoffman Community Centers for more Halloween fun.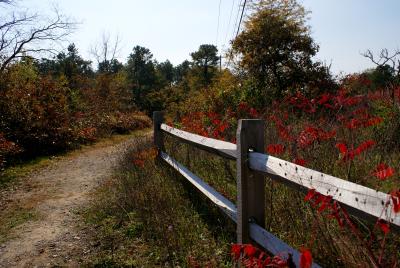 From Cobwebs to Coyotes: Halloween in the Pine Bush
October 30
Head to the Albany Pine Bush Preserve for some spooktacular fun on Saturday, October 30. From 11:00 AM to 3:00 PM, swing by the Discovery Center with your kids to explore Pine Bush Halloween exhibits. Through hands-on activities and crafts, learn about the spooky creatures (like spiders and coyotes!) roaming the unique ecosystem. Costumes are welcome, but not required. Masks must be worn by all visitors over the age of 2 years old.
The Dead Shall Run
October 30
Walk, run, creep or crawl through the streets of downtown Albany this spooky season! The Excelsior Pub is teaming up with Lost & Found Bar & Kitchen for the second annual "The Dead Shall Run" on Saturday, October 30 at 2:00 PM. Teams of four runners, dressed in your best zombie costumes, will meet at Excelsior Pub for team bibs, then two runners will be sent to Lost & Found. Each team member will choose their own course and run the mile and half between the two bars. The $20 per person entrance fee covers a shot or beer. Plus, there will be prizes for the fastest team time and the best team costume. Sign up at either location before October 24.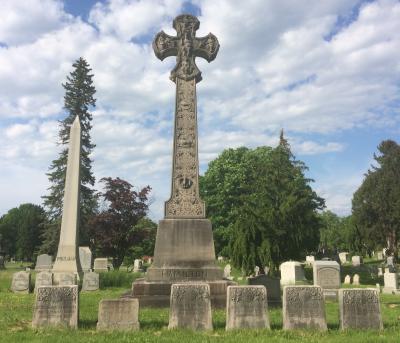 Trunk or Treat
October 30
Bring your costumed kids to Albany Rural Cemetery for a Trunk of Treat on October 30. Volunteers from the Friends of the Albany Rural Cemetery will decorate their vehicles for a fun and safe trick or treat event for kids. Plus, what better way to spend Halloween Eve than on the grounds of an historic (and allegedly haunted) cemetery! 
Colonie Creepy Craze
October 30
Colonie Center is hosting a family-friendly Colonie Creepy Craze on Saturday, October 30! The spooky fun includes ghoulish giveaways, Halloween crafts and a spooktacular costume catwalk contest. Reserve your (free!) spot today and register for the costume contest in advance.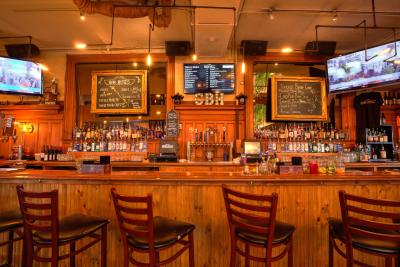 October 30: City Fear Hall
October 31: Halloween Hangover Brunch 
Downtown Albany's popular City Beer Hall is back with two Halloween events this year. On Saturday, October 30 dress up in your best Halloween costume for City Fear Hall featuring a dance party, giveaways, costume contest and specialty drinks. On Sunday, October 31 make plans to stop by for a Halloween Hangover Brunch featuring specials such as "Nightmare on Howard Street" or "Candy Man French Toast." 
HOLLOWeen
October 30
The Hollow Bar + Kitchen is hosting the 7th annual HOLLOWeen party on Saturday, October 30. The spooktacular party features a costume contest, spooky drink specials, a "Walk the Dead Carpet" opportunity, DJ and much more. Plus, Conehead Buddha will perform in the venue (doors open at 8:00 PM).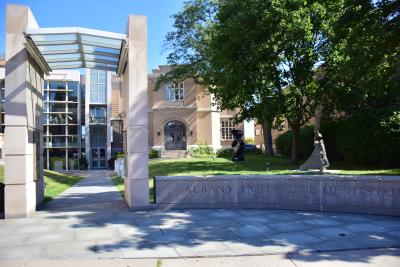 Happenin' Halloween
October 31
The Wyeths: Three Generations | Works from the Bank of America Collection is the latest exhibit to open at the Albany Institute of History & Art. The must-see exhibit features paintings, drawings and illustrations from N.C. Wyeth, his daughter Henriette Wyeth, his son Andrew Wyeth, and his grandson Jamie Wyeth. The Wyeth family loved to celebrate Halloween, so on October 31 the Albany Institute is hosting a family-friendly Happenin' Halloween event. Enjoy pumpkin head chalk drawing, pumpkin-themed art projects (also available to-go!), a photo station and a balloon artist outside on the museum grounds. Dress in costume to receive free museum admission and explore the incredible exhibit.