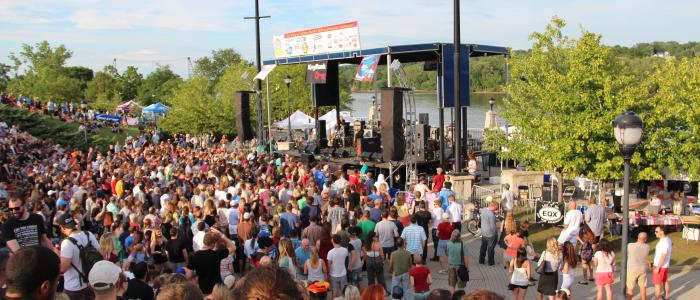 Festival fever is about to hit Albany. The days are getting longer, the flowers are beginning to bloom, the food trucks are open for business and the city is buzzing with excitement. Whether your interests include music, flowers, heritage, food, or simply celebrating fun, Albany is a destination with a festival for you. Discover Albany's upcoming festivals that will make your Summer months unforgettable!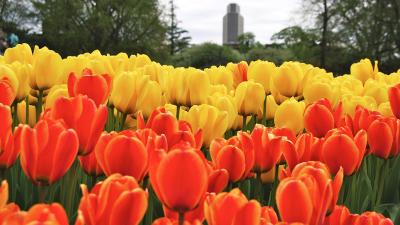 For Fans of Flora & Fauna
Perhaps Albany's most iconic festival, Tulip Fest is an Albany signature celebration not to be missed. This year is the 70th Annual Albany Tulip Festival and it will be held on May 12 and 13 in historic Washington Park. From showcasing Albany's rich Dutch heritage with special events such as the Street Scrubbing, to exploring handmade crafts from over 100 artisans, to the yearly crowning of the Albany Tulip Queen, to rocking out to live music from world-class entertainment, Tulip Fest is truly the event of the season. Best of all, the festival is accented by a vibrant sea of more than 140,000 tulips in 150 varieties for attendees to explore. 
Lupine Festival
Fields of violet Lupine flowers and fluttering Karner Blue butterflies set the stage for visitors to explore the Albany Pine Bush Preserve. On June 2, the 14th Annual Lupine Fest will allow you to truly witness the magic of Spring. The free festival showcases the beauty of the Pine Bush through nature walks, hands on activities, live music, games, craft vendors, food, and more!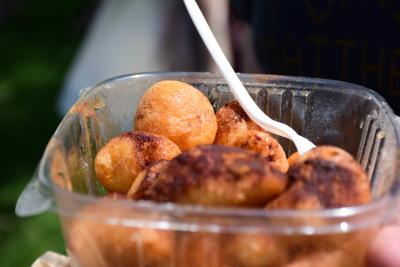 For Foodie Fanatics 
Go Greek without the price of a plane ticket! Foodies will love St. Sophia's Greek Festival from May 18 - May 20. Indulge your taste buds with authentic Greek entrees, homemade pastries, souvlaki, gyro, Greek salad, loukoumades (Greek fried dough), spanakopita and Greek coffee! Beyond the delicious tastes, the fun festival includes traditional Greek dancing and a small carnival with rides for kids. The event goes off rain or shine, all under a large tent!
The Altamont Fair
The Altamont Fair from August 14 - August 19 represents three counties: Albany, Schenectady and Greene Counties. The annual fair features agriculture, history, and thrill rides... but it is also a celebration of good 'ole fashioned American food! It would not be Summer without the taste of fried dough, funnel cake, cotton candy, fried Oreos, and corn dogs underneath the flashing bright lights of the Midway. Upstate New York's Italian culture also shines through the culinary choices at the Altamont Fair, so usually within the food vendors you can find lasagna, chicken parm and meatballs to eat.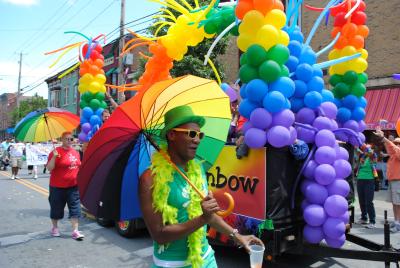 For Family-Friendly Fun
The Capital Region Pride Festival on June 10 in the city of Albany is one of the largest celebrations of pride in the region. Tens of thousands of individuals march through the streets of Albany for a parade to historic Washington Park. Parade goers are met in the park with delicious food vendors, live entertainment, face painters and family-friendly fun to celebrate the LGBTQ community.
Dad Fest on June 17 is a festival celebrating all things Dad – including live music, finger-lickin' good barbecue, craft beer, kids' activities and...mustaches? It is a great chance for the whole family to kick back and relax in the picturesque Washington Park. While the celebration is in honor of Albany's fantastic fathers, there is a little bit of fun for everyone at this summer festival.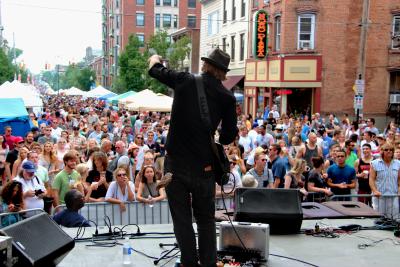 For Live Music Lovers 
Every Thursday from June 7 - August 3, Alive at Five gives Albany a high energy kick-start to the weekend! Each week, bands of various genres from the local, regional, and national scene take the stage at Jennings Landing to entertain local professionals, community members, and out-of-town visitors. Enjoy great food, drinks, live music and views of the scenic Hudson River while kicking back in the summer sun.
For over a decade, the Albany Riverfront Jazz Festival has featured a wealth of jazz greats, critically acclaimed up-and-coming artists and local favorites at Jennings Landing. The all-day concert on September 8 features world-class music, complimented by a spectacular view and great food. To top off the day of jazz, stick around for a fireworks show to light up the night. 
September is a big month for music lovers in Albany, as the Lark Street BID's annual LarkFEST also takes place that month. This event is Upstate New York's largest one-day street festival featuring blocks of vendors and two stages of live music with both local and national headlining musical acts. Stay tuned for the announcement of the 2018 date!