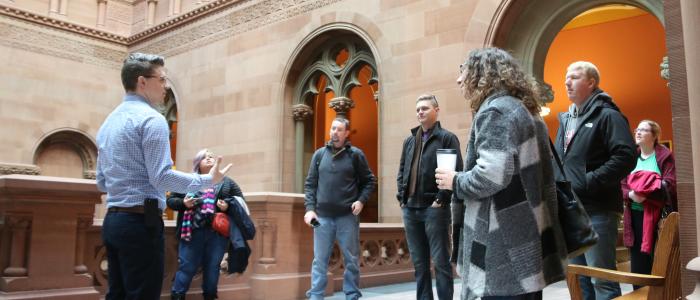 With centuries-old history to uncover, scenic waterways to adventure, an evolving culinary scene to savor and breathtaking sights to discover, the best way to explore Albany is on a tour! Whether you are searching to experience Albany by land or river, there is a tour perfect for your adventure. We've rounded up some of Albany's top tours to help you take full advantage of your trip to New York's Capital City.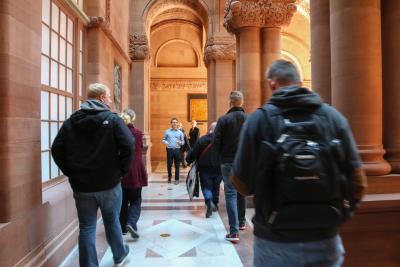 Marvel at the magnificent New York State Capitol Building during a guided walking tour of this architectural gem. Tour guests are regaled with a complete history of the building – ghost stories, unfinished carvings, famous inhabitants and more. The free guided tour is offered on weekdays at 10:00 AM, 12:00 PM, 2:00 PM and 3:00 PM, and every Saturday at 11:00 AM and 1:00 PM.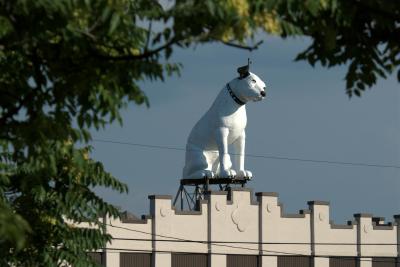 After viewing exhibits at the Albany Heritage Area Visitors Center, hop on a guided walking tour! Visitors can now explore Albany's wild side on a weekend safari or dig deeper into the city's Dutch roots on a weekday tour. Uncover furry and feathered friends in the form of carvings and statues hidden in plain sight on "Wild Tails of Albany Animals" guided walking tour, offered on June 9, July 14, August 11, September 8 and October 13, 2018. Explore echoes of Albany's Dutch past on the "Going Dutch!" guided walking tour, offered on May 24, June 28, July 26, August 23, September 27 and October 25, 2018.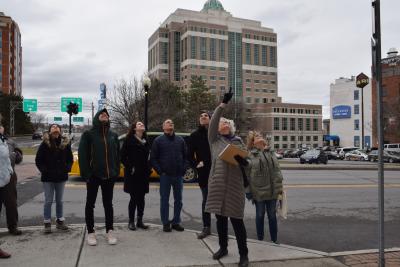 Historic Downtown Albany Food Tour
Take a bite out of Albany on the Historic Downtown Albany Food Tour, offered every Friday afternoon from May to October. This unique guided walking tour showcases historic facts and city landmarks, punctuated by tastes and sips from restaurants spicing up the downtown culinary scene including C.H. Evans Brewing at the Albany Pump Station, Ama Cocina, Stacks Espresso Bar, The Hollow Bar + Kitchen, Cider Belly Doughnuts, and the Olde English Pub. This appetizing adventure sprinkles in history, architecture, culture and food to kick off your weekend in Albany.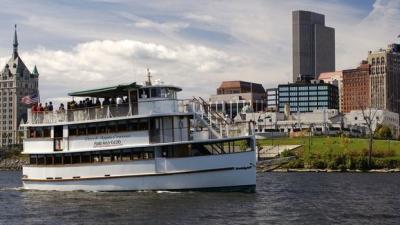 Cruise along the scenic Hudson River on a Dutch Apple Cruise and uncover Albany's historic connection to this famed waterway. The waterway trip is narrated by a Hudson River Historian, who tells tales of Albany and points out sights along the river. Soak up the sunshine and breezes from the outdoor deck, or enjoy the cruise from the comfort of a fully enclosed and heated/air-conditioned deck. Abroad the ship is an exciting way to see the sights and soak up some local history. 
If you would rather explore the Hudson River yourself, embark on a paddling adventure with Upstate Kayak Rentals. Rent a kayak at the Albany hub located at the Corning Preserve Boat Launch and enjoy Albany from a different riverside perspective.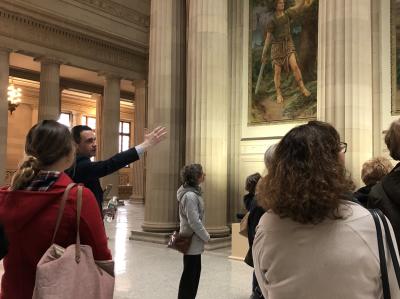 The stunning New York State Education Building offers free tours once a week on Saturdays. This 45-minute guided walking tour explores the first major governmental building constructed exclusively for education purposes. Visitors on the tour will have the opportunity to explore the historic Chancellors Hall, Regents Room and the Rotunda adorned with murals by Albany native Will H. Low. Plus, you don't even have to leave New York State to see the Liberty Bell - there is a replica located inside this historical building.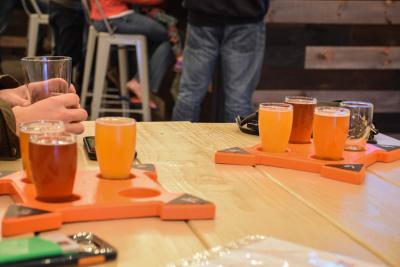 Historic Neighborhood Brew Tours
Beer aficionados and craft beverage connoisseurs will love the new Historic Neighborhood Brew Tours starting this summer. Explore the South End, Center Square, Warehouse District or Downtown neighborhoods while Craig Gravina, Albany Beer Historian, highlights the impact beer and ale had on Albany's past - with a sip or two along the way! The brew tours will be offered in each neighborhood once, on June 20, July 25, August 22 and September 8.