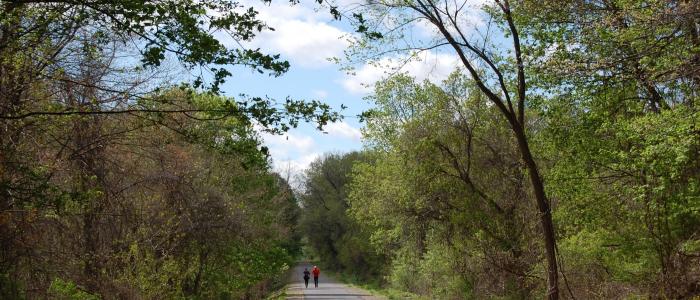 Have you got a case of Spring fever? Cure the restlessness for sunshine, bright blooms and warmer weather by celebrating Earth Day! The holiday dedicated to supporting Mother Nature falls on Sunday, April 22 this year, so start planning your festivities now. Keep reading for nature events, fun activities and cleanups in Albany County that celebrate the spirit of Earth Day! 
Planting Albany's Urban Orchard
Kick off the Earth Day festivities early on April 15 with Nine Pin Cider as they plant an urban orchard of 8 unique apple varieties in Washington Park. The goal of the urban orchard is to educate the local community about New York's remarkable and historically coveted apple crop. Support the planting of the orchard and get a free cider voucher for Nine Pin's Planting After Party at the tasting room at 11:00 AM. Learn more about the event here!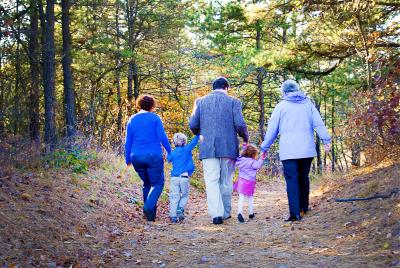 Earth Day at the Pine Bush
Participate in a project such as trash collection, tree planting and invasive species removal to help the Pine Bush Preserve, Albany's rare and unique ecosystem, during the Pine Bush Preserve Commission's annual Earth Day celebration. The event is held on Saturday, April 21 from 9:00 AM - 12:00 PM. The event is free, lunch is provided and registration is required. Learn more about the event here and register here!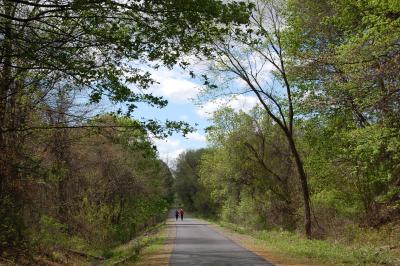 The Mohawk Hudson Land Conservancy is hosting several Earth Day events this year including a 5K, a clean-up (see below) and a Story Walk! Take your little ones to the Swift Preserve on Friday, April 20 for an Earth Day Story Walk with the Bethlehem Library. This outdoor event is catered towards preschoolers and their parents and includes a story and a short walk. Older kids and adults can get in on the Earth Day fun on Saturday, April 21 by running, walking, jogging, or rolling on the Albany County Helderberg-Hudson Rail Trail for the Environmental Awareness 5K! This fun event is a way to get active and support the Conservancy!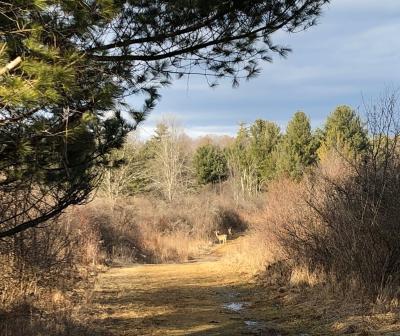 Family Fun at Five Rivers
April 21 marks noted naturalist and author John Muir's 180th birthday! For some kid-friendly Earth Day fun and to celebrate John Muir, Five Rivers is holding a nature journals program for kids. The program will include reading a picture book illustrated by John Muir, taking a walk, and starting your very own nature journal. Learn more about the event here.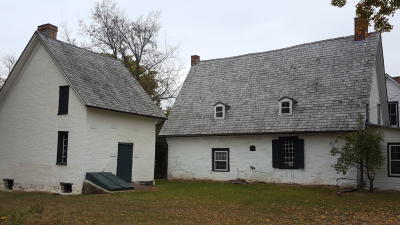 Day on the Farm
Head out to Mabee Farm Historic Site on Saturday, April 21 for a kid-friendly day of experiencing life on a small Mohawk Valley Farm. Activities include planting the year's first vegetable crop and threshing some of last year's rye. You can also learn about the role that colonial children played in helping out around the farm! Pre-registration is required, so learn more about the event here. 
Local Cleanups
Support the local environment with a little spring cleaning! Multiple clean-ups are scheduled throughout Albany County in the month of April, so roll up your sleeves and join in on the fun! 
April 20
Quackenbush Square Spring Clean-Up
Time: 3:00 PM - 5:00 PM
Sign up by emailing dwalsh@albany.org 
April 21
Ten Broeck Mansion Clean Up Day
Time: Late morning - early afternoon
Sign up by emailing karen@tenbroeckmansion.org 
Myers Residence Garden Work Party
Time: 12:00 PM - 3:00 PM
April 22
Mohawk Land Conservancy Earth Day Work Day
Time: 8:30 AM - 12:00 PM
Nine Pin Warehouse District Clean Up
Time: 10:00 AM - 1:00 PM
Albany Capital Center Earth Day Community Cleanup
Time: 10:00 AM - 2:00 PM