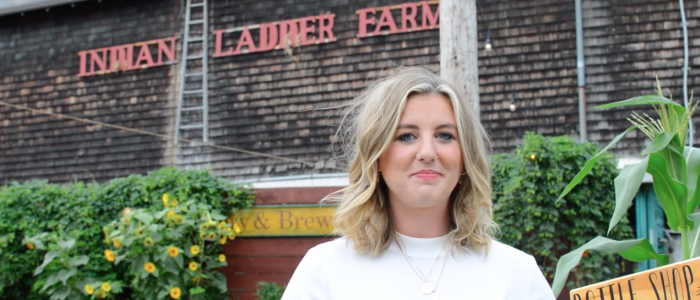 Capital Region native Sara Reed shares her top five favorite spots in Albany County. Follow along to #DiscoverMyAlbany!
"It is one of my absolute favorite places to just go in, grab a coffee, grab a bagel, either grab a seat inside or even sit at the park next door. I really fell in love with this place probably the first time I walked in." 
"It is one of my absolute favorite places to come in the Fall for apple picking. They've got great cider, great doughnuts. Also a really great place to come and enjoy one of their craft beers." 
"So this is my go-to order. It's their chocolate soft serve with chocolate sprinkles... definitely my go-to at one of the best places for ice cream for sure." 
"We're out here on the back patio. It is a great place to enjoy the amazing food and amazing drinks. It actually feels like you're on vacation even though you are here in Colonie." 
"This is one of my absolute favorite places to just enjoy a nice scenic walk, enjoy a little picnic, maybe grab some lunch and really take in the views." 
---
You stepped back in time to "Discover Eliza's Albany", now join us as we discover today's Albany! Follow Albany locals - natives, transplants & commuters - to "Discover My Albany" with an inside look at their favorite sites and bites across Albany County. Tune into the videos and add one (or more!) of these places to your must-visit list!