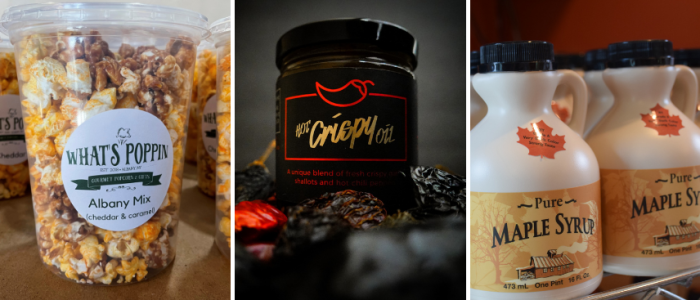 Support local this holiday season with gifts from Albany-based small businesses for the self-proclaimed foodie in your life. From gourmet popcorn to craft coffee to sweet treats, culinary enthusiasts will be delighted to receive these locally-made products. Scroll on for a few gift ideas for the foodies on your holiday shopping list. 
Discover Albany Holiday Gift Guide: For History Buffs
Discover Albany Holiday Gift Guide: For Albany Enthusiasts
Discover Albany Holiday Gift Guide: For Craft Beverage & Cocktail Lovers
Discover Albany Holiday Gift Guide: For Experience Seekers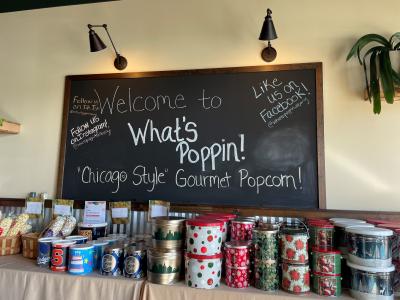 What's Poppin specializes in "Chicago Style" gourmet popcorn in the heart of Colonie! Choose an assortment of flavors packaged in a keepsake tin for a one-of-a-kind gift this holiday season. The charming popcorn shop offers flavors such as cheddar hot, caramel, kettle, Albany Mix (cheddar and caramel mixed), "moo-vee" theater butter and seasonally-inspired flavors such as cranberry orange, peppermint bark and red hot cinnamon. Pre-order in advance and pick up the gift in December for the freshest popcorn possible.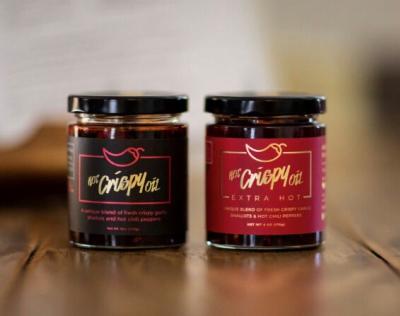 Hot Crispy Oil is the hottest locally-made product for culinary enthusiasts this holiday season. Available in original or extra hot, Hot Crispy Oil is small batch, handmade jarred olive oil crafted with fresh fried garlic, shallots and chili peppers. Rachael Ray recently raved about this made-in-Albany product, so it has a celebrity chef stamp of approval. 
.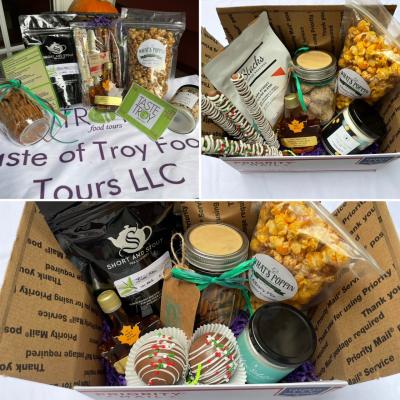 Gift local tastes this holiday season with a Box of Local Love from Taste of Troy Food Tours. Customize the box for the foodie in your life with choices from each vendor! Each box features delicious items from local businesses including What's Poppin, Collar City Candle, Stacks Espresso Bar, TieBerry Sweets, Parchment Baking Company, Collar City Candle and Wells Maple Farm. Each box also includes a $15 coupon towards a Taste of Troy Food Tour and a family favorite recipe of the food tour founder Amy Koren-Roth. Plus, Taste of Troy Food Tours will donate a portion of the proceeds from each sale to the South End Children's Cafe.
Purchase by December 9 for guaranteed delivery in time for Christmas. Each box is $95 for shipping or $89 for curbside pickup on December 16.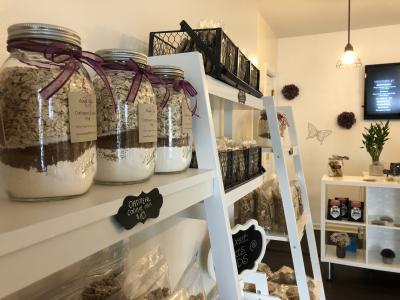 Have a foodie on your holiday shopping list who is gluten-free or dairy-free? Sweet Eats, specializing in handcrafted snacks created for those with food allergies, sensitivities and digestive issues, is your go-to bakery. Gluten-free and dairy-free cookies, baking mixes, granola, and bars are thoughtful and delicious gifts! Or, give a little bit of everything with a collection box featuring two breakfast cookies, one 8oz granola bag and one oatmeal pack. Sweet Eats also sells gift cards, which can be a great option to encourage your friends and family to check out the cute shop for themselves!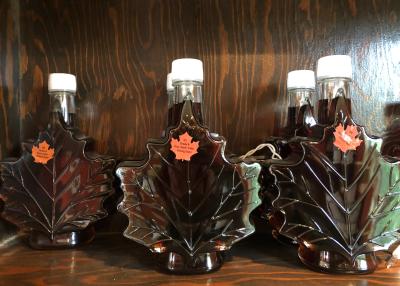 Maple treats from Mountain Winds Farm make the sweetest gifts this holiday season. The local maple farm in Berne offers a variety of handmade products crafted from the small batch maple syrup produced onsite each spring. Foodies with a sweet tooth will devour the classic maple syrup, maple cotton candy, granulated maple sugar, and maple cream. Searching for more savory options? Order maple mustard, maple spice rub, maple hot sauce and maple BBQ sauce. The farm even has gift baskets with a variety of products available for purchase! Venture to the farm store in-person or shop online this holiday season.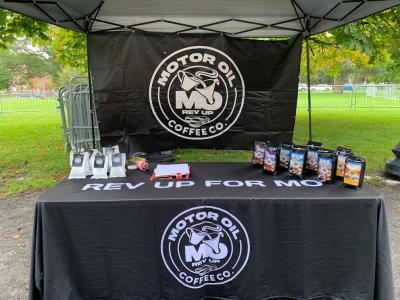 Perk up your foodie family and friends with craft coffee from Motor Oil Coffee! The new Albany-based coffee company offers four premium blends of organic, fair trade certified coffees. Gift a 16 oz. bag of the Daystarter breakfast, Motor Oil Standard harvest, High Octane Premier Guatemalan or Zero Emission decaf to the coffee lover on your holiday shopping list. 
Restaurant Gift Cards
On the fence about what product to purchase for the culinary enthusiast on your list? Give the gift of a restaurant experience! Below are local Albany restaurants with gift cards available for online purchase: ​