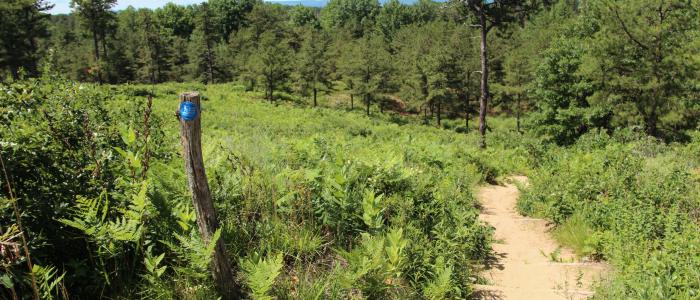 Albany County is full of discoveries. Explore natural wonders in the Helderberg Hilltowns. Dive into history at world-class museums in the City of Albany. Marvel at New York State's second largest waterfall in Cohoes. Follow along as we showcase all there is to explore in the towns of Albany County.   
The Town of Guilderland spans just under 60 square miles with a population of a little over 35,000. Guilderland is comprised of the village of Altamont and the hamlets of Dunnsville, Fort Hunter, Fullers, Guilderland, Guilderland Center, Hartmans Corners, McKownville, Meadowdale, Parkers Corners and Westmere. From charming small town Main Streets, to a globally-rare ecosystem, to the Capital Region's largest shopping mall, there are tons of attractions for visitors (and locals!) to explore in Guilderland. 
Please note that some of the below businesses and attractions may be temporarily closed due to COVID-19. We recommend to visit each business's website or social media before making plans to visit. 
Restaurants & Craft Beverage
Sip on craft beverages and dine at a variety of restaurants in Guilderland! The village of Altamont boasts two wineries, Altamont Vineyard & Winery and Meadowdale Winery. Both offer a unique selection of locally-made wines and jaw-dropping views of nature. Prefer beer or cider? After an afternoon of apple picking, head to the Biergarten at Indian Ladder Farms Cidery & Brewery for a pint or a bite to eat. As for restaurants in Guilderland, grab Greek favorites such as beef souvlaki or macedonian lamb at Athos. Head to City Line Bar & Grill for hand-crafted cocktails, brunch classics such as chicken & waffles or elevated pub fare for dinner. Enjoy Mediterranean cuisine during a romantic date night at Barcelona. Or, if you are looking for delicious old-school Italian dishes with a modern twist dine at MezzaNotte. 
Shopping
Guilderland boasts Crossgates, the Capital Region's largest shopping mall! Crossgates is a true shopping, dining and entertainment destination with 180 retail shops, Apex Entertainment, restaurants such as Maggie McFly's and 110 Grill, live music venues, the world-class Spa Mirbeau and more. For a boutique-style shopping experience, browse the shops at Stuyvesant Plaza. Stuyvesant Plaza features a selection of locally-owned shops such as The Book House of Stuyvesant Plaza, Different Drummer's Kitchen and RAD Soap as well as popular retailers such as West Elm and Loft. On Sundays in the warmer weather months, head to Star Plaza for fresh produce and goods from local makers at the Guilderland Farmer's Market. 
Parks & Preserves
Get outdoors in Guilderland! Explore a globally-rare ecosystem at the Albany Pine Bush Preserve, one of only twenty inland pine barrens left in the world. Keep an eye out for a glimpse of the endangered Karner Blue Butterfly while venturing across over 20 miles of trails. Tawasentha Park, located on Route 146 in Guilderland, is a beautiful town park with rolling wooded areas, hiking trails, tennis courts, playgrounds, community gardens and water activities such as fishing, canoeing and kayaking. Head to the Mohawk Hudson Land Conservancy's Bozen Kill Preserve for a picturesque waterfall and wooded hiking trails. Or, adventure off-the-beaten path to marvel at French Hollows Waterfalls under a railroad bridge in Altamont. 
Historic Attractions  
A few years ago the village of Altamont launched "Museum In The Streets". This self-guided walking tour encourages visitors and locals to stroll around the charming village to learn about its history and architecture. Begin your exploration at Orsini Park to view a map of all the featured locations. Look for signs in front of historic buildings showcasing old photographs and the fascinating history. Spots include the Altamont Free Library (housed in a historic Victorian-era train station!), Wayside Inn, Home Front Cafe, Knowersville House and more. 
The Altamont Fairgrounds are one of the largest fairgrounds in New York State, sprawling over more than 138 acres. For over 125 years, the Altamont Fair has been a not-to-miss summer event filled with carnival rides, fair food, animals, games and more. Throughout the rest of the year, the Altamont Fairgrounds host a variety of annual events such as the Capital District Scottish Games. While unfortunately these events were canceled in 2020 due to COVID-19, the Altamont Fairgrounds is hosting a family-friendly event this Fall called Hollowed Harvest featuring over 7,000 illuminated carved pumpkins.