Experience Artful Albany with day trip this summer! Pack up the car for a quick road trip or jump onboard a train to the Albany-Rensselaer station, Amtrak's ninth-busiest station, to discover Albany's flourishing arts and culture scene. Plan your #ArtfulAlbany day trip from July 29 to August 23 to coincide with the Michelangelo - A Different View exhibit on display at the Albany Capital Center. Scroll on for an #ArtfulAlbany Day Trip Itinerary! 
Morning
Plan to arrive early to jumpstart your #ArtfulAlbany adventure with the Michelangelo - A Different View exhibit at the Albany Capital Center. The exhibit opens at 10:00 AM every Thursday, Friday, Saturday, Sunday and Monday from July 29 to August 23. This immersive must-see experience allows for an unprecedented closeness to the magnificent works of Michelangelo. The exhibit features elaborate reproductions of the paintings of the most famous fresco in the world, under the license of the Vatican Museums. Plus, there are no time constraints so soak up every detail in over 50 pieces, including a 20'x20' painting of the Last Judgement, at your leisure. 
Important: Tickets MUST be purchased online in advance. No ticket sales are available at the door. Masks must be worn while in the Albany Capital Center.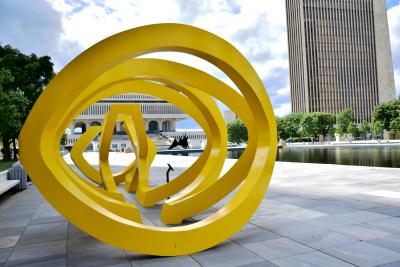 Afternoon
Stroll to the Empire State Plaza, a 5-minute walk from the Albany Capital Center, for lunch. On weekdays, the Empire State Plaza hosts a rotating selection of food trucks and vendors from 11:00 AM to 2:00 PM. Grab a bite to eat and relax near the stunning reflecting pools. Visiting on a weekend? Pick up takeout from A Better Bite, located nearby on Washington Avenue, and bring it to the Empire State Plaza. After lunch, peruse the Empire State Plaza Art Collection featuring ninety-two works of Abstract Expressionist art scattered throughout the Empire State Plaza in the concourse, in office buildings and throughout the outdoor spaces. Marvel at pieces by Alexander Calder, Jackson Pollock, Franz Kline, Joan Mitchell and Mark Rothko, on permanent display.  View the details on each piece at this link.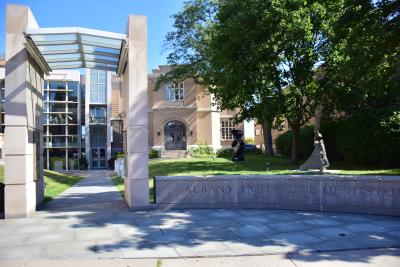 Located a 10-minute walk from the Empire State Plaza, the Albany Institute of History & Art boasts a treasure trove of art and historical objects documenting the life and culture of New York's Upper Hudson Valley from the late 17th-century to present. Admire a stunning collection of Hudson River School paintings and browse the museum's latest exhibit, "Romancing the Rails: Train Travel in the 1920s and 1930s". Before leaving, check out the outdoor sculpture garden near the Washington Avenue entrance.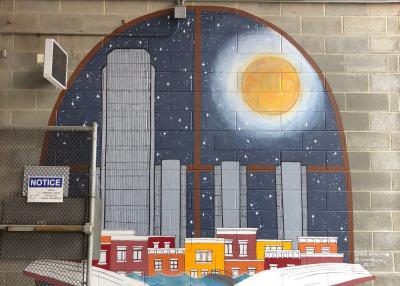 "Illuminated" by artist Cara Hanley
Additional and/or Alternate Afternoon Stops: 
Book a private #CapitalWalls murals walking tour! Available to accommodate groups from 2 to 25, the guided walking tour will provide an in-depth look at the #CapitalWalls murals, a public art endeavor by Albany Center Gallery, Albany Barn and Albany Parking Authority. Please Note: Must be booked 30 days in advance or rush fee will be added
Swing by Albany Center Gallery! For over 40 years, the downtown art gallery has promoted contemporary visual art produced by artists living within a 100-mile radius of Albany with rotating exhibits. Open Tuesday to Saturday from 12:00 PM to 5:00 PM.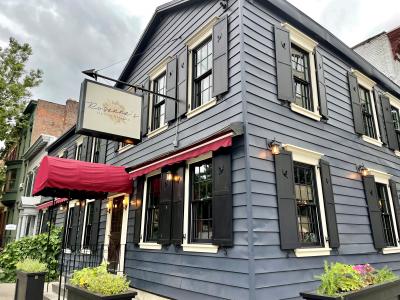 Evening 
After visiting the "Sistine Chapel" in the heart of downtown Albany in the morning, it is only fitting to cap off an #ArtfulAlbany Day trip with dinner at one of the local Italian restaurants! Dine at Rosanna's tucked in Albany's historic Center Square neighborhood, for Old World Italian fare with a modern twist. Or try out one of the local favorites in downtown Albany such as Café Capriccio or Nicole's Restaurant.