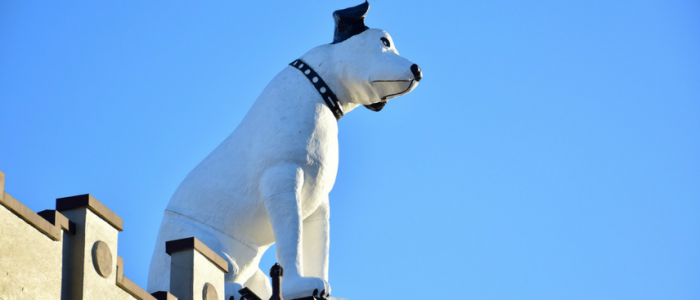 Albany has always been wild about animals! Rewind to 400 years ago and prior to being named Albany, the settlement was called Beverwyck ("beaver district") after the animal created a lucrative fur trade for the Dutch. The city's skyline is even accentuated with Albany's favorite dog, Nipper, perched high atop the former RCA building. Animals are everywhere! We've rounded up some tours, exhibits and upcoming events that feature feathered friends, cheerful creatures and furry pals.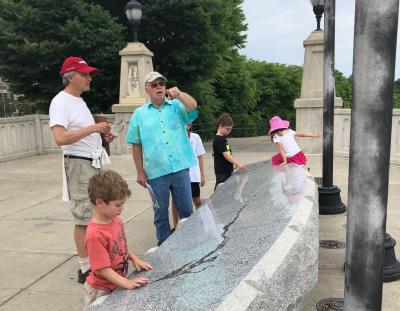 Wild Tails of Albany Animals
More family-friendly safari than guided walking tour, the Wild Tails of Albany Animals explores Albany's wild side. Uncover creatures in the form of carvings and statues hidden in plain sight as the tour wanders down Broadway. Your guide will regale you with historic tails of Albany's long-time love of furry and feathered friends, big and small, including Owney the Railway Mail Dog and our beloved Nipper! Catch the kid-friendly tour on September 8 and October 13, starting at the Discover Albany Visitors Center.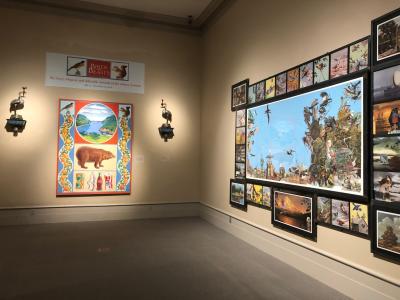 Birds and Beasts: The Scary, Magical and Adorable Animals of the Albany Institute
On display until December 30, view this special animal-themed exhibit from the Albany Institute of History & Art's collection! This exhibit explores how animals have always been part of the universal human experience - from farmyard, to forest, to fantasy. Spy a unicorn, a baby donkey named Sammy Houston, a wise old owl, Albany's top dog Nipper and more! Learn about animal tales of Albany such as the zoo in the back of the Governors Mansion, or former Governor Al Smith's monkey that went missing. Bring your kids by on September 22 for Family Fun Day at the Moo-seum to see the animal-themed exhibits, join a scavenger hunt, have your face painted like your favorite animal, and more!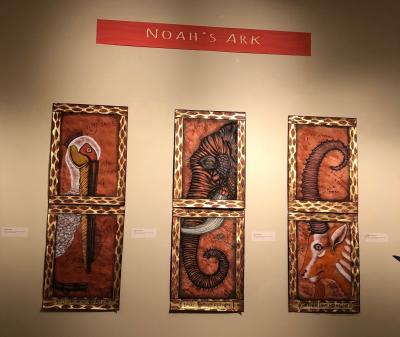 A Menagerie of Whimsey: The Art of William B. Schade
While perusing the Birds and Beasts exhibit, make sure to wander through "A Menagerie of Whimsey: The Art of William B. Schade" also on display at the Albany Institute of History & Art. The exhibit showcases Albany-born and raised artist William B. Schade's work featuring whimsical creatures from grinning crocodiles, to prancing hippos, to sassy roosters. View his creative rendition of Noah's Ark, including Noah's "last takeout meal" of "Pink Hippo Pizza." The exhibit is on display until December 30.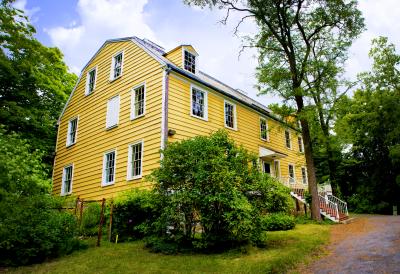 Paws, Claws, and Slippery Tails: The Pets of Cherry Hill
Historic Cherry Hill has been home to uppity roosters, naughty parrots, and a kingdom of bunnies! On September 29, embark on site-wide scavenger hunt to learn the stories of the Van Rensselaer family's animal pals. The Children's Museum of Science & Technology will be at Cherry Hill during the kid-friendly Paws, Claws and Slippery Tails event with rabbits and reptiles for little ones to pet! It's a great opportunity to learn about this prominent Albany family's connection to furry and feathered friends.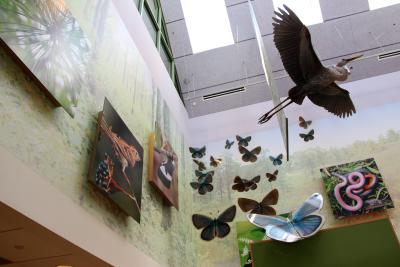 One of only twenty inland pine barrens left in the entire world, the Albany Pine Bush is a unique ecological system right in Albany's backyard. Full of animals and insects, such as the endangered Karner blue butterfly, the Pine Bush is a great park to catch a glimpse of wildlife. The Pine Bush Discovery Center has fun animal-themed programming slated for the upcoming months including Birds Take Flight on September 29, Smokey Bear Day on October 8, Cunning Coyotes for Adults on October 27, Wild and Wiley Turkeys on November 10 and more!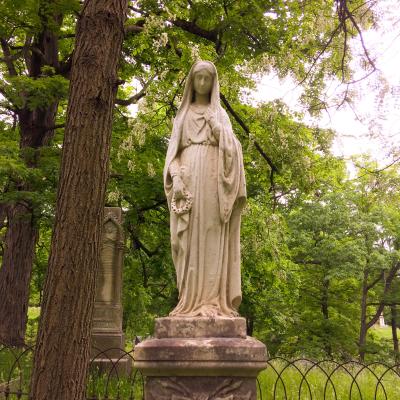 Autumn Bird Walk at Albany Rural Cemetery 
View the migration of birds for the winter while strolling through Albany Rural Cemetery's rolling terrain during the Autumn Bird Walk on September 22! The Audubon Society of the Capital Region and Friends of Albany Rural Cemetery are hosting this morning walk that will interest both bird enthusiasts and nature lovers. Remember to pack binoculars!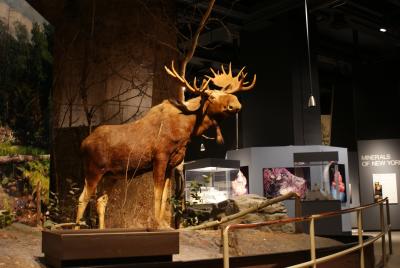 Explore the Adirondacks without leaving the Albany city limits! The Adirondack Wilderness exhibit at the New York State Museum includes fascinating dioramas of animals big and small that once lived (or still do!) in the Adirondacks such as moose, New York mountain lions, and deer! Check out the Ice Ages exhibit to view fossils of Ice Age mammals that may have roamed New York, including mammoths, caribou, moose, and whales. Don't forget to see one of the New York State Museum's all-time treasures, the Cohoes Mastodon, before leaving the museum for the day.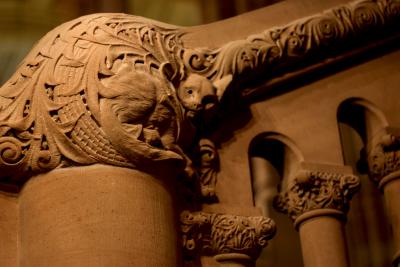 Continue your hunt for furry creatures and featured friends at the New York State Capitol building. Examine the carvings on the Million Dollar Staircase and among the famous (and not-so-famous) faces, you might be able to spot an animal, or two. Peek into the New York State Senate Chamber to see lions and other big cats carved into the marble. If you are an animal lover, keep your eyes peeled in the New York State Capitol building because you never know what creature you might see!