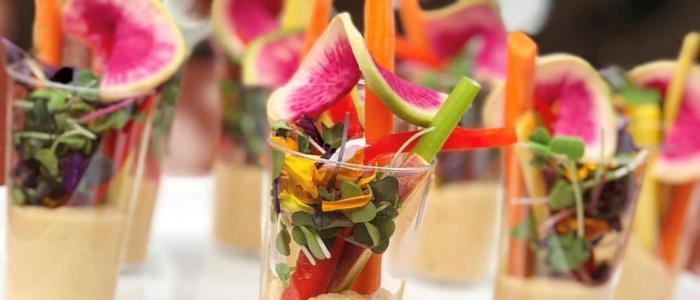 Guest Blog Post by Margaret Carciobolo, CEO/Event Designer/Culinary Crafter and owner of Nicole's Special Events & Catering and Nicole's Restaurant
In terms of what is trending in the wedding catering world this year, many of our couples are leaning towards simpler, lighter and healthier food choices that are not as heavy. There is a greater focus on making vegetables or fruit the star of the dish, and less of a focus on meat.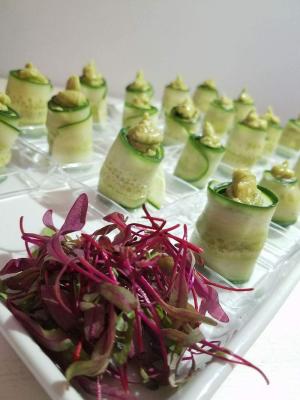 Vegetarian, Vegan & Gluten-Free
This connects to a growing interest in vegan and vegetarian menus. We have recently catered several all-vegan weddings, where the couples want to share something they are so passionate about with their family and friends to enjoy.
Other dietary lifestyle choices are popular as well, such as including many gluten-free options. We try to keep this is mind with every menu we propose, because you want every guest to be able to enjoy eating at your event!
Bowls have also become such a trend – ramen noodle bowls, poke bowls, açai bowls or similar. We can incorporate this as a cocktail hour or dinner station, or even into the post-wedding day brunch. The possibilities are virtually endless!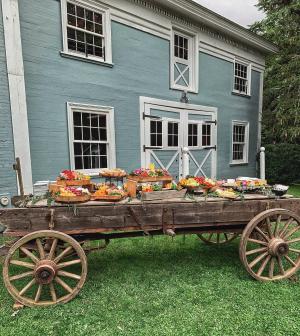 Grazing Tables
Grazing tables are also popular, with a variety of specialty cheeses, meats and accompaniments. It creates the relaxed vibe couples are looking for, and they are not only delicious and easy to pick-at, but are visually appealing and Instagram-worthy!
An idea our chefs came up with recently that touches on the grazing table concept, as well as the vegan/vegetarian trend, was for a vegetarian charcuterie platter. This will include elements such as fig flatbread, parsnip pea puree, beet or pumpkin hummus, vegan meats, fig salami and more. We look forward to building on this idea as we collaborate with our couples and learn what they want to see more of.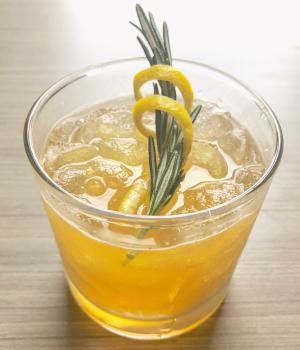 Collaboration
The concept of collaboration with our couples has always been integral to our success with wedding catering. To us, what is more important than following the trends is making the couple's ideas on-trend! We interpret the engaged couple's personalities and help to incorporate that into their wedding day through the food, beverages (such as personalized signature cocktails) and ambiance of the evening.
Come get a taste of Nicole's Catering at A Wedding Expo inspired by Nicole's this Sunday, February 10, from 12-3pm at the New York State Musuem! We will have signature cocktails, samples of wedding hors d'oeuvres and entrées; live music, a bridal fashion show, free photo booths and much more. Tickets are $5 in advance or $15 at the door. Buy yours today at www.NicolesCatering.com.
Photos by Sarah Carciobolo (COO/Operations/Event Management) Nicole's Special Events & Catering