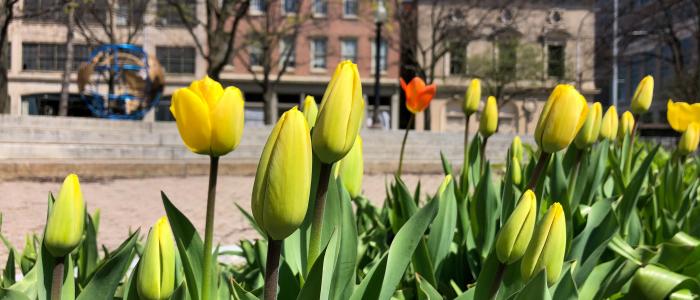 After 2020, we all need something to look forward to this year. While there is still much uncertainty on the horizon, there are some things that never change in Albany County. The tulips will still bloom, the Hudson River will still flow and fall foliage will still dazzle. Keep reading for 12 things (one for each month) to look forward to in Albany County for 2021. 

January: Winter Adventures
Embrace the chill and head out on a snowy expedition of Albany County. Even if the ground is not covered in a fresh blanket of snow, winter adventures await on trails accented by frozen ponds and waterfalls. Have a favorite park or preserve you explore every summer? Experience it in the wintertime for a new perspective and a breath of fresh air.  

February: Sweet Treats
Whether you have a sweetheart or not, February is a month to indulge in sweet treats. Bakeries, Instagram cookie shops (hello Cookie Therapy) and local restaurants amp up the creative sweet treats this time of year. Treat yourself to those over-the-top cookies you've been eyeing on Instagram or add a decadent dessert to your takeout dinner order. You'll be supporting a local business during a difficult time and boosting your own mood! 

March: Maple Syrup 
March is maple mania in Albany County! Maple syrup producers, many of them nestled in the Helderberg Hilltowns, truly sweeten up spring. While annual visits to sugar houses may be delayed until next year, support these local farmers (such as Mountain Winds Farm) by purchasing their maple treats online to enjoy in the comfort of your own home! 

May: Tulips
Tulip season is arguably the most wonderful time of the year in Albany County. Throughout the city of Albany, garden beds are filled and historic streets are lined with the treasured blooms in a multitude of colors and varieties. Washington Park is a mesmerizing sight with thousands of tulips to tiptoe through while celebrating the city's Dutch heritage. It is fun in full bloom! 

June: Explore the Great Outdoors
June is designated as National Great Outdoors Month! Get outside, enjoy the sunshine and explore a new park or preserve in Albany County. It's a great time of year for hiking along trails, searching for Insta-worthy views and exploring natural wonders in your own backyard.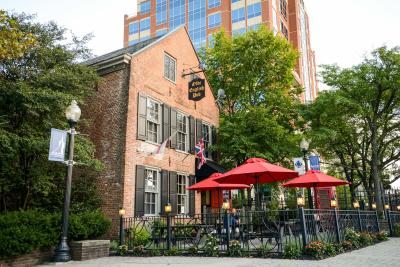 July: Patio Dining
Experience Albany's evolving culinary and craft beverage scene with al fresco dining underneath the red umbrellas at Olde English Pub or beneath the twinkle lights at Albany Distilling's Bar & Bottle Shop. We are already counting down the days to the return of patio dining!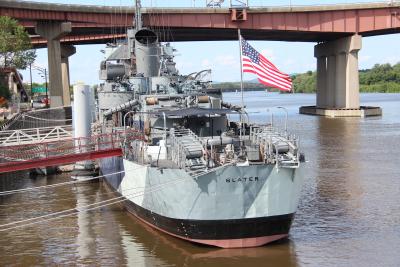 August: Hudson River Adventures
Albany County is lucky to be positioned along the historic Hudson River. August, with its bright sunshine and warmer temperatures, is the ideal time of year to take advantage of riverside fun! Enjoy a sightseeing cruise with Dutch Apple Cruises, cycle along the new Empire State Trail, climb aboard the USS Slater, or embark on a paddling adventure with Upstate Kayak Rentals. 

September: Fall Foliage
The triumphant return of leaf peeping season starts each September and continues into October in Albany County. From Cohoes, to the Helderberg Hilltowns, there are several picture-perfect spots for fall foliage adventures. It is never too early in the year to start compiling your list of must-visit fall foliage destinations!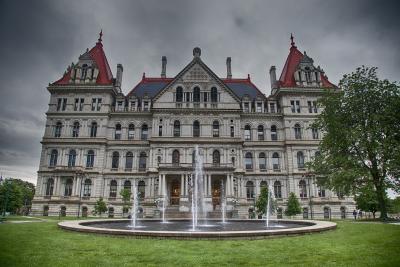 Photo courtesy of Amityphotos
October: Haunted Albany
October in Albany conjures up supernatural spirits, sinister scares and spooky stories. Last October, Albany County brewed up safe ways to celebrate spooky season with socially-distanced illuminated pumpkin displays and outdoor haunted walking tours. Get in the spirit early by brushing up on your knowledge of haunted places in Albany County & beyond.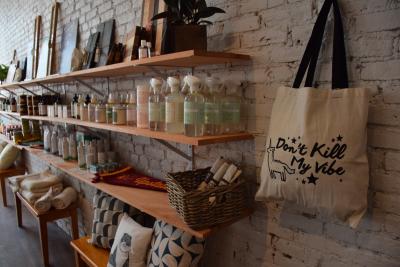 November: Shop Small
November kickstarts the holiday shopping season! Local retailers, small businesses and regional makers offer memorable gifts that your friends and family will adore. These businesses are crucial to Albany County's vibrant community for both locals and visitors. It is very important to support local businesses all year long, but especially during the holiday shopping season.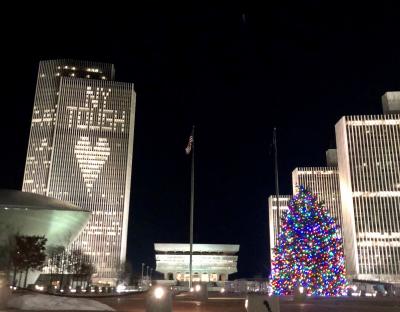 December: Holiday Decorations
During December, Albany County is merry and bright. From State Street in downtown Albany, to Remsen Street in Cohoes, Albany County is truly dressed in holiday style. The streets and buildings are adorned with sparkling lights, glittering trees and festive decorations.