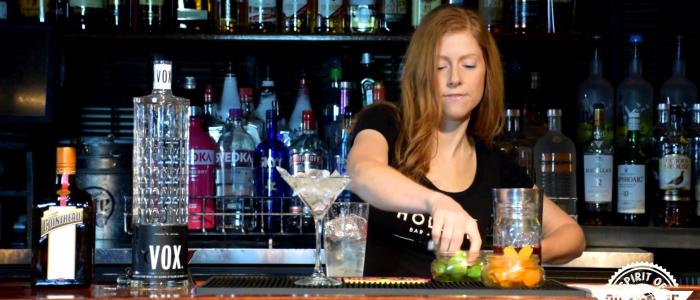 Inspiration 
The Hollow Bar + Kitchen is currently located at the site of The Old Lansing House circa 1710. While honoring the historic landmark, this cocktail also embodies Albany's rich Dutch roots with the addition of Vox Vodka.    
Mixology
2.5 oz Vox Vodka
1 oz Cointreau
½ Fresh Squeezed Lime
2 oz Cranberry Juice
Shake all ingredients with ice and fine strain into a pre-chilled martini glass. Garnish with orange zest.
Find it:  
The Hollow Bar + Kitchen
79 N Pearl St, Albany, NY 12207
Phone: (518) 426-8550
How to Make the Old Lansing House Cosmo