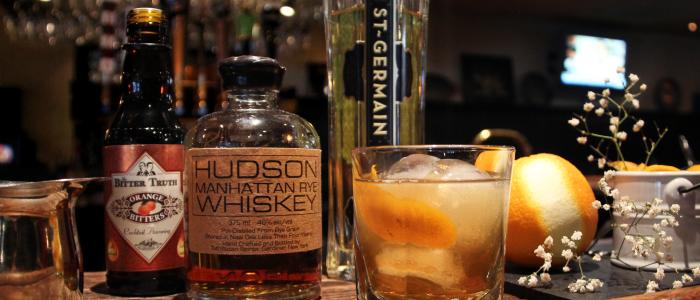 Inspiration
Manhattan Rye warms the chill of the bitter cold while the refreshing taste of St. Germain reminds you of the warmth of spring that is not too far away. This cocktail exemplifies the spirt of the people of Albany and the beauty and magic of our diverse seasons.
Mixology
1 oz St. Germain 
2 oz Hudson Manhattan Rye
2 Dashes Orange Bitters
2 Dashes Brown Sugar Syrup
Orange Peel
In a rocks glass, combine St. Germain, Hudson Manhattan Rye, orange bitters, and brown sugar syrup over ice. 
Find it:
Century House Restuarant
997 New Loudon Road, Latham, NY 12110
Region: North of Albany Area
Phone: (518)785-0931
http://www.thecenturyhouse.com/
Click here to view their listing  
Learn how to make the Roff Old Fashion: