We are featuring Melissa Hagan Renna, owner of Dutch Apple Cruises & Tours. She brings 10 years of industry experience to her role. Keep reading to learn about her favorite space, favorite menu offering and more!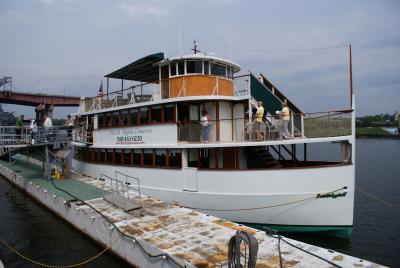 What is your favorite space in your facility?
You can find me on the top deck of the boat! We have enclosed areas on the middle and lower decks, for passengers that opt for shade, but I prefer to put on some sunscreen and soak up that sunshine!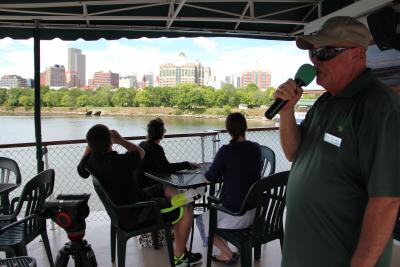 What trends take place at your facility?  (Green Initiatives, Meeting Space set up, Agenda shifts)
Bleisure Travel… business and leisure travel! Clients are increasingly planning their events based on what the entire location has to offer, not just the event facility. Helping them explore and experience Albany, outside of event hours, is a huge value add on. This means that my job is not only an event planner, but an ad-hoc travel agent! Hotel accommodations, local dining options, attractions, shopping and team-building activities are all key factors in clients deciding where to host their event.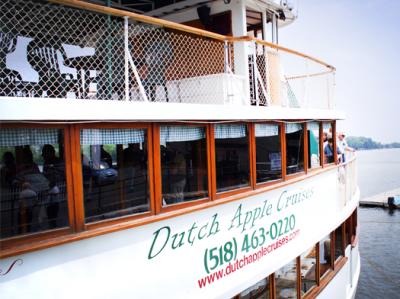 What is your favorite menu offering at your facility?
Nicole's Catering (one of our preferred caterers on board) offers a Hot & Cold combo that is the best of both worlds! Delicious house made sandwiches and salads, alongside a hot buffet of eggplant parmesan and penne a la vodka.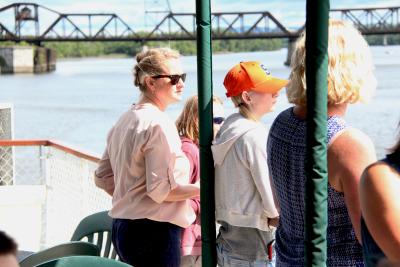 What do you think is the best way for event managers to be creative while remaining cost effective?
I have found that utilizing technology streamlines processes and cuts down costs. Many events have a budget line for printed materials (tickets, schedules, flyers). You can replace paper tickets with an event management solution or with digital tickets. Swap printed programs and agendas with a customized event app or link. Sites like EventBrite and Facebook allow planners to set up events for free, to very little expense.
I also encourage clients to team up/cross promote with other vendors! Collaborating with others and offering sponsorships not only offsets costs, it also increases the public's awareness and attendance of the event.