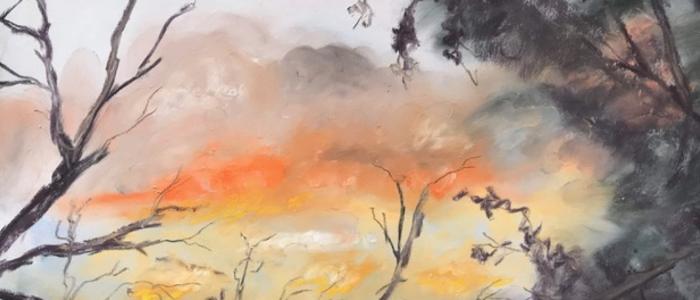 CONTACT:
Michelle Santos, Marketing Coordinator & Social Media Strategist
Discover Albany
Phone: 518-434-1217 x 110
Email: msantos@albany.org

FOR IMMEDIATE RELEASE
March 1, 2019
Discover Albany Visitors Center Hosts "Unique Perspectives; Artists of the Capital Region"
New exhibit showcases rich history of art in the Capital Region
Albany, NY – The Discover Albany Visitors Center is proud to host a new exhibit, "Unique Perspectives; Artists of the Capital Region," presented by the Underground Railroad History Project of the Capital Region, Inc. This curated exhibit features work from Capital Region artists reflecting upon the relationship of local art and history.
"Unique Perspectives weaves together the strong artistic community that has thrived in the Capital Region since the 17th century," says Janine Moon, Exhibit Curator. "The local artists offer their unique views giving us a chance to see the world through their eyes."  
The exhibit showcases the symbiotic relationship of art and history, and the pieces vary in medium, technique, and style. Out of over 70 submissions, Unique Perspectives presents 21 local artists.
"Unique Perspectives; Artists of the Capital Region" will be on display at the Discover Albany Visitors Center, located at 25 Quackenbush Square, Albany, from March 1 – April 28, 2019. The exhibit opening reception will be held on Friday, April 5 from 5:30 – 7:30PM.    
About Discover Albany:
The Albany County Convention & Visitors Bureau, Inc. was established in 1976 to promote the civic and commercial progress of the community through increased development of conventions and tourism. Today, we're known as Discover Albany and represent more than 300 member-businesses. Each year, we assist with hundreds of regional meetings. Discover Albany also operates the Discover Albany Visitors Center, Henry Hudson Planetarium, and the Albany International Airport Information Center. For more information, call 518-434-1217 or 800-258-3582 or visit www.albany.org.
###
**Painting featured in header is Santa Fe Sky by Carolyn Abrams