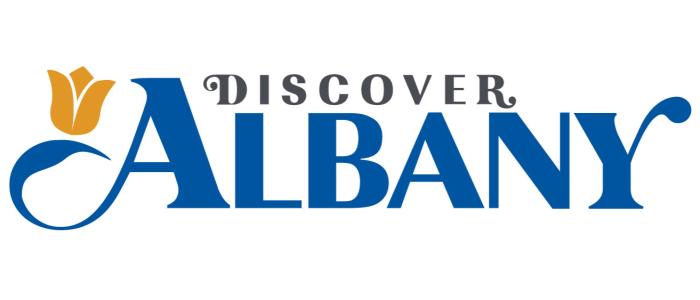 CONTACT:
Molly Belmont, Director of Marketing
Discover Albany 
Phone: 518-434-1217 x 203
Email: mbelmont@albany.org
FOR IMMEDIATE RELEASE
January 30, 2018
DISCOVER ALBANY NAMES SEVEN NEW BOARD MEMBERS TO LEAD
Discover Albany expands reach and representation
ALBANY, N.Y. – Discover Albany is pleased to kick off the New Year with the announcement of seven new board members to its Board of Directors, including one addition to the Executive Committee.
The new board members were officially announced during the January 25 board meeting at Albany Radisson Hotel:
Todd Reichelt - Executive Committee
General Manager, Albany Marriott
Mark Bardack
President, Ed Lewi Associates, Inc.
Carm Basile
Chief Executive Officer, Capital District Transportation Authority (CDTA)
Sonya del Peral, Esq.
Manager, Nine Pin Ciderworks, LLC
Partner, Bowers & del Peral, PLLC
Doug McClaine
General Manager, Albany Capital Center
Melissa Carrier
Vice President, Total Events, LLC
Mohamed Hemmid
General Manager of the Hampton Inn & Suites Albany - Downtown
"We are thrilled to welcome these talented professionals to our board. Their expertise and experience will strengthen our organization, and we look forward to working with them to promote Albany as a great destination for conventions and visitors," says Michele Vennard, President/CEO of Discover Albany. 
 ABOUT Discover Albany
The Albany County Convention & Visitors Bureau, Inc. was established in 1976 to promote the civic and commercial progress of the community through increased development of conventions and tourism. Today, the organization is known as Discover Albany. Discover Albany currently represents more than 300 member businesses and assists each year in hundreds of regional meetings. Discover Albany also operates the Albany Heritage Area Visitors Center, Henry Hudson Planetarium, and the Albany International Airport Information Center.  The Albany County Convention and Visitors Bureau Foundation was established in 1993 to provide educational opportunities and work with other organizations to secure grants and funding to advance regional travel and tourism projects.  For more information, call 518-434-1217 or 800-258-3582 or visit www.albany.org.
###