Education Programs 
Discover Albany offers a number of education programs through the Discover Albany Visitors Center.
The Albany Visitor Journey A2D is customer service training for frontline staff, to assist them in creating positive visitor experiences. 
Discover Albany also offers School Programs for grades Pre-K to 12. These field-trip style outings have been developed by our full-time Education Coordinator to teach students about history & community, with a focus on social studies and science. All are offered onsite or at one of our partner heritage sites.
School programming will continue at the Discover Albany Visitors Center following the closing of the Albany Visitors Center History Exhibit and the Henry Hudson Planetarium, please stay tuned for more information.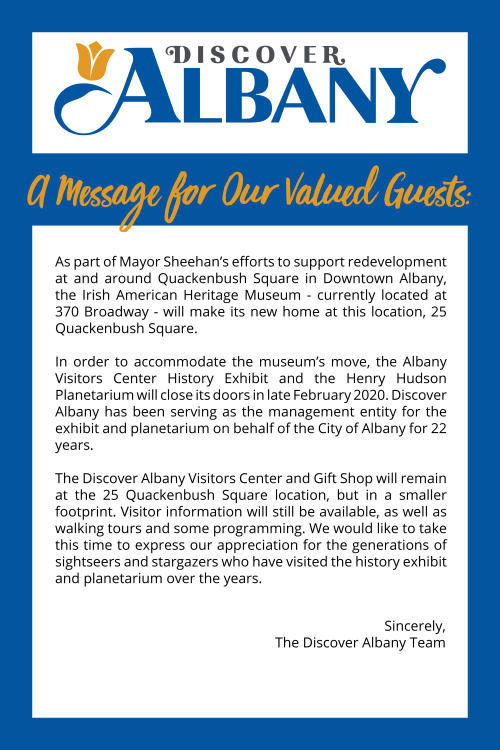 Education Programs
School Programs
Hands-on learning for grades K-12, focusing on history, architecture, social studies, and astronomy. More
You might also be interested in: