Discover Albany Visitors Center 
Operated by Discover Albany, the Discover Albany Visitors Center provides information about Albany County and the surrounding Capital Region to visitors. The Visitors Center has an information desk, Discover Albany Visitors Center gift shop, and exhibit space that regularly hosts new artists. The Visitors Center is also home to the Henry Hudson Planetarium until February 20, 2020. 
The Visitors Center hosts education programs for area students, providing hands-on learning experiences in history, architecture, social studies for grades K-12, and A2D customer service training for frontline hospitality staff. The Visitors Center also hosts community programs throughout the year at our onsite Henry Hudson Planetarium. 
Public parking is available to visitors.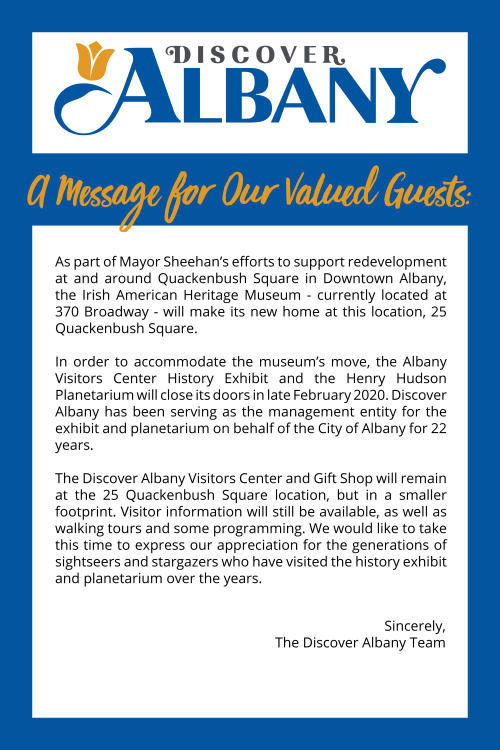 At the Discover Albany Visitors Center Now:
You might also be interested in: