Albany Cares About Your Safety
Albany County has been working diligently with its partners across the Capital Region and the State of New York to stop the spread and flatten the curve. As part of the New York Forward reopening strategy, all businesses and employees have been asked to sign a pledge that they understand the safety measures and are committed to doing their part to reopen the Capital Region for business. Each business has also been asked to develop and maintain a Safety Plan outlining the specific steps they are taking to ensure public health. This means that Albany is ready to welcome visitors again, and that visitors can be assured that the utmost care has been taken to ensure your health and well-being. For resources regarding Coronavirus in Albany County click here. We are so excited to see you!
In response to increased rates of COVID-19 transmission in certain states within the United States, and to protect New York State 's successful containment of COVID-19, the State has joined with New Jersey and Connecticut in jointly issuing a travel advisory for anyone returning from travel to states that have a significant degree of community-wide spread of COVID-19. For more information on the travel advisory visit coronavirus.health.ny.gov/covid-19-travel-advisory.
Welcome to Albany, NY
Over the past four centuries, Albany has grown from a small Dutch settlement into New York State's Capital City in the heart of burgeoning Tech Valley.
Discover downtown Albany's booming craft beverage industry, must-see attractions and vibrant culture. Revel in the region's rich history with world-class museums, historic homes and fascinating architecture. Explore beyond the city limits for scenic views and thrilling outdoor adventures in the Helderberg Hilltowns. Albany County is a destination that is beyond conventional. 
Inside Scoop on Discovering Albany
Women from History with Ties to 4 Historic Sites in Albany
March is Women's History Month! To celebrate, dive into the life and legacy of women who left their More
Q&A with Capital District YMCA: Top Tips for Health & Wellness in the New Year
The Capital District YMCA has you covered with practical tips to improve your health and wellness! More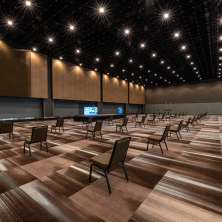 Q&A with the Albany Capital Center: COVID-19 Impact on Meetings Industry
Photo Header Credit: Baker Public Relations, courtesy of Albany Capital Center It has been an More