Albany Welcome's NYSUT Delegates
To Their 47th Annual
Representative Assembly!

NYSUT is a statewide federation of more than 1,200 local unions representing more than 680,000 members who work in, or are retired from, New York's schools, colleges, and healthcare facilities. We are classroom teachers, college and university faculty and professional staff, school bus drivers, custodians, secretaries, cafeteria workers, teacher assistants and aides, nurses and healthcare technicians.
The RA is the union's highest policy-making body.  Members make their voices heard by electing local delegates who represent them at NYSUT's annual convention -- the Representative Assembly. NYSUT delegates shape the future of the organization by debating and voting on proposed amendments to the Constitution and Bylaws, proposed resolutions and other business brought before the Representative Assembly according to NYSUT Constitution and Bylaws provisions or policy.
While you are attending the 2019 Representative Assembly in Albany you will have the opportunity to experience an array of eclectic restaurants, distilleries, pubs, trivia competitions, arts/entertainment and much more in downtown. Albany has it all for you to experience! 
For conference information - please CLICK HERE.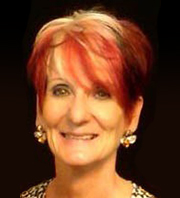 If there is anything we can do prior to and while you are here, please contact Debby Goedeke, Convention Services Manager at 1-800-258-3582 x 100. Enjoy your stay and come back soon!
Shuttle Information
Will be available soon.
While you are in downtown Albany be sure to take advantage of the Capital City Trolley. This free trolley service will operate every Thursday, Friday, and Saturday night from 5:00 p.m. – 12:30 a.m., bringing residents and tourists alike to popular restaurants and attractions downtown, such as: Times Union Center, Albany Capital Center, Lark Street, Palace Theatre, hotels, and much more! Click here  for route information and download the free Cityfinder App by Transfinder, to track the trolley from your phone! Thank you to our partners at Capital District Transportation Authority and our community partners for providing this complimentary transportation!
Downtown Albany Attractions 
Welcome to Albany, the Capital City of New York State!  We hope you will have time to explore our beautiful 400-year-old city.  Albany's history combined with our rich Dutch architecture tell an important American story.  
Downtown Albany is home to the New York State Museum, one of the country's largest with a September 11 exhibit and a working carousel on the 4th floor.  The Albany Institute of History & Art is home to "Albany's Mummies" and was founded in 1791.  The Corning Tower Observation Deck at the Empire State Plaza is where you not only get a bird's eye view of Albany but also three mountain ranges - the Adirondacks, Berkshires, and Catskills.   
 
The Discover Albany Visitors Center offers visitors access to information seven days a week.  The knowledgeable staff can answer visitor inquiries and they are well stocked with travel brochures about New York's Capital Region.
The Visitors Center is also home to the USS Albany Exhibit, an exhibit dedicated to preserving the National Heritage of the City of Albany and to honor all those who proudly served aboard ships named after the capital city of New York State. Experience the rich history of the USS Albany ships starting in 1846 to the current day. Come walk through history and view memorabilia!
Lark Street 
Located just a short walk from downtown Albany's business district is Lark Street, often referred to as the "Greenwich Village" of the Capital Region. With countless restaurants, cafes, art galleries, boutiques and more, Lark Street is reminiscent of the great and colorful neighborhoods of Manhattan. For more information on dining and shopping on Lark Street, please click here.
Hot Spots to Eat, Drink and Repeat
Downtown Albany Area Information
| | | |
| --- | --- | --- |
| Banks | | |
| Citizens Bank | 10 North Pearl Street | (518) 447-0151 |
| Key Bank | 120 State Street | (518) 433-2000 |
| NBT Bank of Albany | 54 State Street | (518) 426-3285 |
| Pioneer Bank | 90 State Street | (518) 427-5913 |
| Churches | | |
| The Cathedral of All Saints | 62 South Swan Street | (518) 465-1342 |
| Cathedral of the Immaculate Conception | 125 Eagle Street | (518) 463-4447 |
| St. Peter's Episcopal Church | 107 State Street | (518) 434-3502 |
| Medical Care Facilities | | |
| Albany Medical Center | 43 New Scotland Avenue | (518) 262-3125 |
| Samaritan Hospital - Albany Memorial Campus | 600 Northern Boulevard | (518) 471-3221 |
| St. Peter's Hospital | 315 South Manning Boulevard | (518) 525-1550 |
| Pharmacies | | |
| CVS | 16 New Scotland Avenue | (518) 434-0667 |
| Walgreens | 17 North Pearl Street | (518) 434-6024 |
Wolf Road
On Wolf Road you will find many options for shopping and dining, including over 40 restaurants and the Colonie Center Shopping Mall featuring L.L. Bean, P.F. Chang's, The Cheesecake Factory, Christmas Tree Shops, Sephora, Regal Cinemas Stadium 13 and more.
Wolf Road Area Information
Banks

Bank of America

133 Wolf Road
(518) 459-9003

Key Bank

95 Wolf Road
(518) 453-1612

Trustco Bank

34 Wolf Road
(518) 458-7761

Churches

Blessed Virgin Mary Church

250 Maxwell Road
(518) 453-2258

Christ Our Light Catholic Church

1 Maria Drive
(518) 459-6635
St. Francis Chapel
145 Wolf Road
Shoppers Park #7
(518) 459-2854

Medical Care Facility

Albany Med EmUrgentCare

98 Wolf Road Suite 16
(518) 264-9000

Pharmacies

CVS

465 Sand Creek Road
(518) 482-2835

Hannaford Pharmacy

96 Wolf Road
(518) 482-1085

Rite Aid

463 Albany Shaker Road
(518) 458-1205